The LEGO Movie 2 Gets Official Title And Logo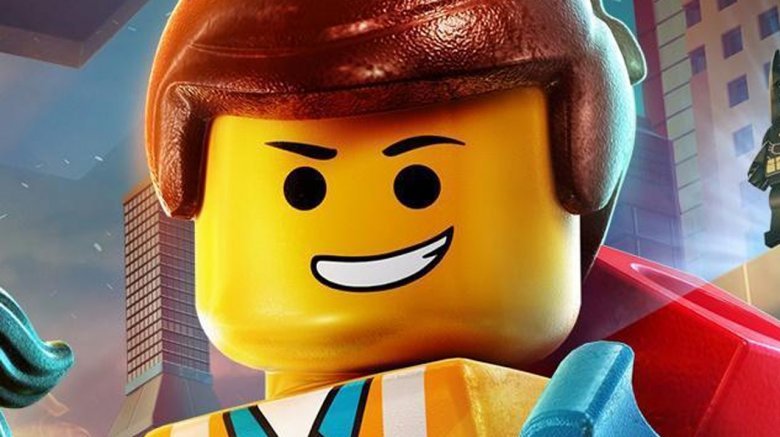 Prepare for the second part. 
The LEGO Movie 2 snagged an official title on Monday, with the LEGO Group Twitter account confirming that the forthcoming sequel is called The LEGO Movie 2: The Second Part. The film's red, white, and blue logo was revealed in the tweet as well. Check it out at the bottom of this article. 
Directed by Mike Mitchell, and co-directed by Trisha Gum, The LEGO Movie 2: The Second Part brings back Chris Pratt as Emmet Brickowski, Elizabeth Banks as Lucy "Wyldstyle," Will Arnett as Batman, and Channing Tatum as Superman, and introduces Tiffany Haddish in a yet-to-be-revealed voice role. 
The original film, released in 2014, also featured Will Ferrell as Lord Business and The Man Upstairs, Nick Offerman as MetalBeard, Alison Brie as Princess Unikitty, Charlie Day as Benny, Liam Neeson as Bad Cop/Good Cop and Pa Cop, Morgan Freeman as Vitruvius, Jonah Hill as Green Lantern, Cobie Smulders as Wonder Woman, Jadon Sand as Finn, Graham Miller as The Duplo Aliens, Anthony Daniels as C-3PO, Billy Dee Williams as Lando Calrissian, Keith Ferguson as Han Solo, and Shaquille O'Neal as a LEGO version of himself. 
The LEGO Movie 2 producers Dan Lin and Chris McKay previously explained that the sequel pic will pick up where the first film let off, and tell its story from two different perspectives. "We're picking up where the first movie left us, where the Duplo have now come and they're attacking Bricksburg. It's several years later, and you're going to see the result of that," Lin stated. "Every one of our movies, so far, have been told from the point of view of one kid's imagination. The LEGO Movie 2 will be the first one told through two kids' imaginations: Finn and his sister. It's going to be really interesting juxtaposing those two different visions."
The Duplo toy blocks, the less intricate counterpart to LEGO, will represent Finn's sister's consciousness. As McKay explained, "The Duplo represents Finn's sister, Finn being the little boy from the live-action. The Duplo is her. The Man Upstairs said, 'You've gotta play with your sister. That's the thing you've gotta promise me. I'll let you play with my world, but now you've gotta let your sister come in and play with your world.' Now, she's coming in, and that's the major thing that the movie is about."
Additionally, The LEGO Movie 2 will dive into what's "different and similar about gender" through exploring how boys and girls play with toys. "It's about something else that's really profound. I'm really excited about where the movie is gonna go because it's about these things that are actual notions that people have that might even be unconscious biases, where people don't even realize that that's the way they're looking at the world," said McKay. "You can do that in a movie like this, and still have it be a great musical with fun songs, and have action and all of the other crazy things we're gonna get into with that movie. It's gonna be a really special movie."
The LEGO Movie 2: The Second Part will open wide on February 8, 2019.
Prepare for the second part. @TheLEGOMovie #TheLEGOMovie2 pic.twitter.com/2EJcTgwU36

— LEGO (@LEGO_Group) May 21, 2018