Priyanka Chopra To Join Chris Pratt In Cowboy Ninja Viking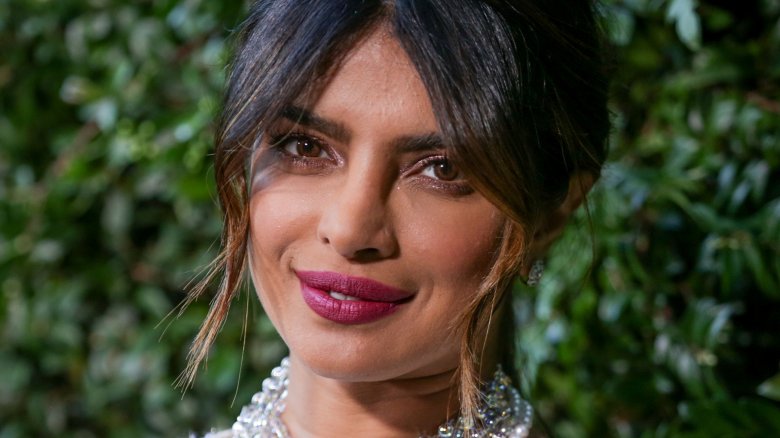 Getty Images
Cowboy Ninja Viking may have lassoed in its leading lady.
As detailed by Variety, Priyanka Chopra is in talks to star in the Chris Pratt-led flick from director Michelle MacLaren. 
Chopra was reportedly up against some stiff competition for the "highly coveted" role, and scored the gig after impressing the film's creatives during a chemistry test with Pratt. 
There's no official word on who Chopra will play in Cowboy Ninja Viking, but sources close to Collider note that Chopra is set to take on a psychologist named Sara Nix. While Pratt's Duncan – the powerful byproduct of an experiment conducted by psychotherapist Dr. Sebastian Ghislain who possesses the physical prowess of a cowboy, a ninja, and a viking — aims to bring down his fellow "Triplet" agents, Sara must monitor Duncan's behavior. And though she strives to maintain a high level of professionalism and hopes to keep her relationship with Duncan completely platonic, Sara "may or may not develop feelings for him." 
At the time of writing, studio Universal hasn't confirmed anything regarding which Cowboy Ninja Viking character Chopra is lined up to portray. 
Chopra's involvement in the film, based on A.J. Lieberman and Riley Rossmo's Image Comics graphic novel of the same name, comes at an interesting time in both her professional and personal lives. The actress was meant to appear in the Ali Abbas Zafar-directed film Bharat, but dropped out of the film in late July, just days before she was scheduled to begin shooting. Her exit followed after her reported engagement to Nick Jonas — and according to a cheeky tweet by Zafar, that's the exact reason why she stepped away from Bharat. 
"Yes Priyanka Chopra is no more part of @Bharat_TheFilm & and the reason is very very special , she told us in the Nick of time about her decision and we are very happy for her," he wrote on Twitter.
Chopra hopping aboard Cowboy Ninja Viking shortly after departing Bharat might frustrate some fans, as it would be easy to think Chopra actually left Bharat in order to take on the comic adaptation, and that her decision may have had little to do with her whirlwind romance with Jonas. If the talent behind Cowboy Ninja Viking – including original writers Paul Wernick and Rhett Reese (Deadpool) and new scribes Craig Mazin (The Hangover Part II), Ryan Engle (Rampage), and Dan Mazeau (Wrath of the Titans) — is anything to go by, the finished film will likely be awesome enough to settle the flames of any such vexation. 
Before she pops up in Cowboy Ninja Viking, Chopra will star in New Line's Isn't It Romantic with Rebel Wilson.
Cowboy Ninja Viking is due out on June 28, 2019.