Timeless Revived At NBC For Two-Part Finale Movie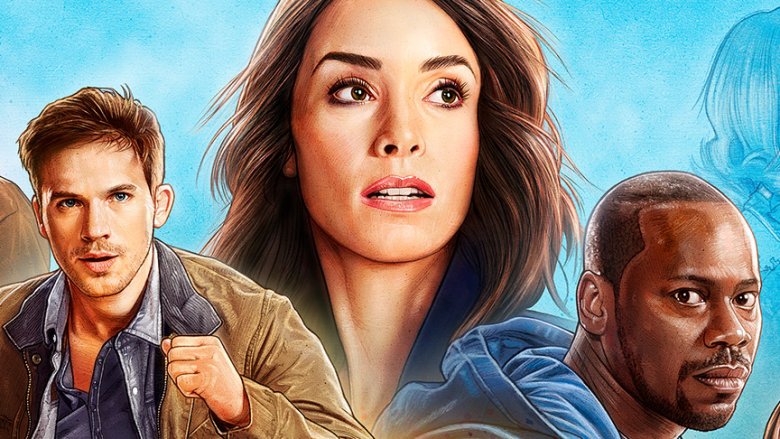 NBC
It looks like NBC has finally decided what to do with Timeless. 
In May of 2017, NBC pulled the plug on its sci-fi time travel drama Timeless, despite its dedicated (if small) fanbase and its top-notch cast led by Abigail Spencer and Matt Lanter. It wasn't long before the network realized it may have made a mistake in stopping the clock on Timeless, and just a few days after the initial cancellation, Timeless scored another chance. Fast forward to June 2018, and history repeated itself when NBC canceled Timeless for a second time. 
Now, Variety is reporting that the network has once again gone back on its decision, reviving Timeless one last time for a two-part finale movie. 
"We're excited to tell one final chapter to this incredible story," Lisa Katz, NBC Entertainment co-president of scripted programming, said at the time of the announcement. 
Timeless creators Shawn Ryan and Eric Kripke added that though they wish they could have "made another dozen seasons" of the series, getting the opportunity to wrap up the story and give the characters a proper sendoff is "the next best thing." The pair added that the only reason NBC and the Timeless cast and crew have committed to the two-part finale is because of the viewers — "because they deserve it [and] because the fans made this happen."
Neither Ryan and Kripke nor any NBC brass have revealed when exactly the Timeless finale movie will premiere, but the plan is to launch it during the holiday season later this year. 
NBC pulling Timeless out of its freshly dug grave for a feature film-length finale is a bold move but not an unprecedented one. Plenty of series have been brought back after getting the axe (Arrested Development, Family Guy, and Brooklyn Nine-Nine are among the most famous). And earlier this year, Netflix revived the beloved sci-fi series Sense8 for its own two-hour finale after fans rallied for the streamer to reverse the cancellation. Perhaps NBC took a page out of Netflix's book when choosing the best course of action for Timeless.
A two-part finale film might not be what every Timeless fan was hoping for (the best option would, of course, be if NBC kept the show going for another full season plus more in the future), but it's certainly better than the show permanently ending after its heart-stopping season 2 cliffhanger. 
Check back with Looper to learn when Timeless will air its final chapter.