NBC Cancels Timeless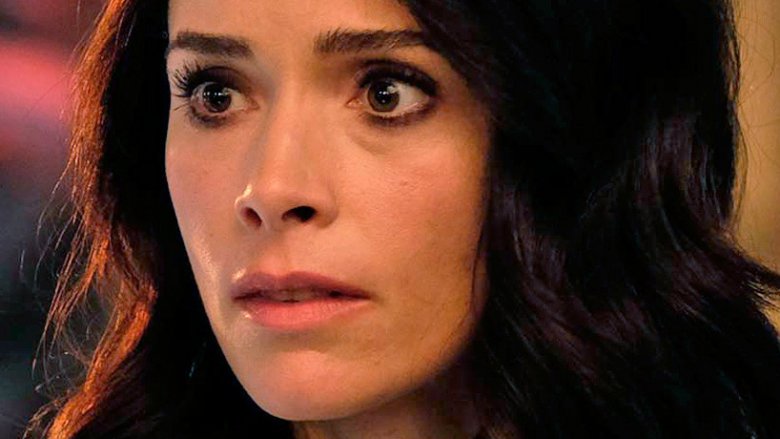 NBC's time with Timeless has come to an end.
As reported by Deadline, the broadcast network officially closed the door on Timeless, the time-travel sci-fi series created by Eric Kripke and Shawn Ryan. The show was in its first season.
For most fans, and even non-viewers who know very little about the show, news of the cancellation comes as quite a shock. The show's creators boast credits on long-running, hyper-successful series like Supernatural and The Shield.
In front of the camera, Timeless outed a stellar lead cast in Abigail Spencer as history professor Lucy Preston, Matt Lanter as U.S. Army Delta Force operative Master Sergeant Wyatt Logan, Malcolm Barrett as time machine pilot and programmer Rufus Carlin, Sakina Jaffrey as Department of Homeland Security agent Denise Christopher, and Paterson Joseph as head of a time machine-creating company Connor Mason.
The main band of heroes travel through time to a major historical event in efforts to change the fate of the world as we know it. Timeless garnered critical acclaim for its depiction of history, even snagging a nod from the Smithsonian. The show's positive reviews fell in line with that of its viewership, which was small in size but strong in dedication.
Unfortunately, it seems that despite a great cast, consistent praise, a viable Monday night time-slot, and a present audience, Timeless didn't have the chops to survive to a second season. And Kripke was aware of this while the show was still airing. Kripke stated on Twitter (via Deadline) that he wasn't sure if the show would land a renewal, but he was still so proud of what Timeless had become.
"Timeless is what they call a 'bubble show.' It may come back next year, it may not," Kripke wrote. "We're damn proud of the show; the actors are killing it; the reviews are great; and our DVR ratings are quite respectable. It's the live viewer ratings that need some help," he added, urging fans to get more people to watch the show live."
Kripke took to social media again to respond to the show's cancellation. "Its true. NBC canceled Timeless. We're surprised [and] upset. [I'll] get you a longer response later. Odds are long, but trying to find another home," Kripke said.
What's perhaps most disappointing about Timeless getting the axe is that the show's first season ended on a cliffhanger. Ryan and Kripke crafted a Season 1 finale that was intended to set up a second season, but now, it simply leaves fans hanging.
Timeless loyals could potentially see the show find a new home on another network, or perhaps on a streaming service like Hulu or Netflix. According to Deadline reporter Nellie Andreeva, Kripke indicated that re-shopping Timeless is something that's "in the works," but he reportedly "doesn't sound optimistic" about it.
It's a sad day for television fans across the board. Along with NBC's Timeless cancellation, the CW pulled the plug on No Tomorrow and Frequency, and ABC announced that the Shonda Rhimes-created series Scandal will wrap after its seventh season. However, there's plenty to be excited about seeing on the small screen. Check out our list of shows that will blow everyone away this year.