Timeless Canceled By NBC (Again)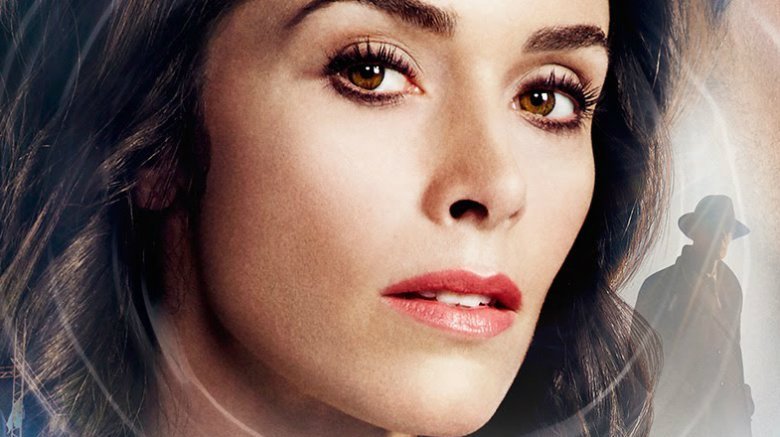 NBC has canceled Timeless — again. After reversing their decision to end the time-traveling series after one season, the network has decided that it will come to an end after two. (via The Hollywood Reporter)
Timeless, which stars Abigail Spencer, Malcolm Barrett, and Matt Lanter as a history professor, scientist, and soldier tasked with traveling through time and preventing the alteration of history, struggled in the ratings from the get-go, averaging 4.6 million viewers and a 1.1 rating in the key 18 to 49 demo for its first season. With an expensive budget thanks to the constant changes in sets and costumes, NBC decided to pull the plug on the show after its initial airing.
However, they wound up reversing their decision just a few days later thanks to fan outcry from the beloved series' viewers, who have dubbed themselves Clockblockers. Although the Clockblockers were just as active on social media calling for a renewal after season two's cliffhanger ending, NBC ultimately canceled the show once again thanks to continued lackluster ratings. The show's second season averaged just under five million viewers and a 1.2 rating with seven days of delayed viewing factored in.
Not all hope is lost for the show, though. Sources say that Sony Pictures TV and NBC are in negotiations to create a two-hour movie to wrap up the show. The cast's deals are set to expire within a few days, so they would have to renegotiate a return if decided after that. However, that isn't unprecedented — the cast had to negotiate new deals after the surprise season two renewal.
"This is a sad day for the writers, actors, crew and especially the viewers of Timeless," wrote co-creator Shawn Ryan in a series of posts on his Twitter account. "We are all extremely proud of what we made and know that it was more than just a show for so many of our fans. It became a passion and a cause for many of them."
"We're so proud of the impact @NBCTimeless had on so many people — the students who embraced history as a result of our show, the people who were inspired by our stories of inclusion and acceptance," he continued. "We saw your tweets and were inspired by you. If NBC is sincere in wanting a 2 hour movie to give much needed closure to our amazing @NBCTimeless fans, we are ready to make it. We don't want the journeys of Lucy, Wyatt, Rufus and the others to end yet."
Goran Visnijc, Paterson Joseph, Sakina Jaffrey, and Claudia Doumit also starred in Timeless, which Ryan co-created alongside Erik Kripke.