It: Chapter 2 Cast Photo Brings The Adult Losers' Club Together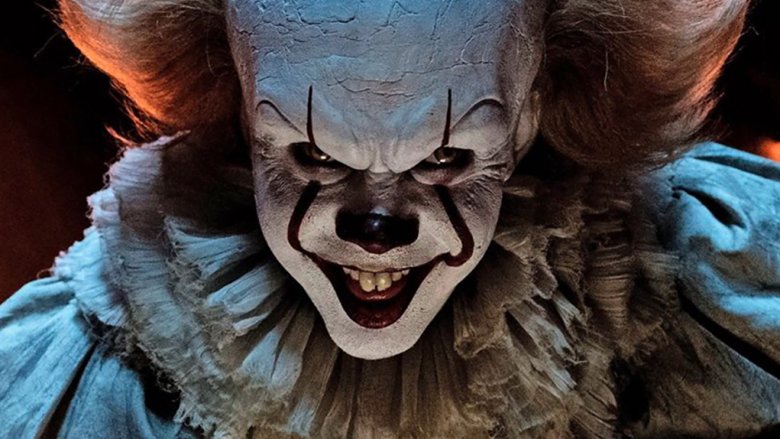 Like Pennywise's creepy proclamation and the Modest Mouse song, the cast of It: Chapter 2 have floated on — and finally found one another. 
With production on the It sequel officially underway, a fact announced by star James McAvoy via a wedge of cheese and a pun, Warner Bros. (via Collider) has released the first-ever photo of the sequel's cast. 
Shown below, the cast picture features the entire adult Losers' Club: Jessica Chastain as Beverly "Bev" Marsh, James McAvoy as Bill Denbrough, Bill Hader as Richie Tozier, Andy Bean as Stanley Uris, James Ransone as Eddie Kaspbrak, Isaiah Mustafa (a.k.a. the Old Spice guy) as Mike Hanlon, and Jay Ryan as Ben Hanscom.
The rest of the adult cast of It: Chapter 2 includes Xavier Dolan as Adrian Mellon, a gay man who was viciously attacked by others in Derry, Maine; Will Beinbrink as Tom Rogan, Bev's abusive lover; Jess Weixler as Audra Phillips, Bill's wife; and Teach Grant as Henry Bowers, the homicidal bully who killed his father in the 2017 film. Henry, played by Nicholas Hamilton in the first It movie, spends his adult life at Juniper Hill Asylum, a mental hospital in Derry. But when Pennywise, whom Bill Skarsgård returns to play in Chapter 2, senses that the Losers' Club have found their way back to Maine nearly three decades after they first squared off, Henry breaks out and joins the demon clown in his terror spree.
While Warner Bros. and the minds behind It: Chapter 2, including director Andy Muschietti who also helmed the 2017 original, have kept a tight lip on specifics about the forthcoming sequel, fans have Stephen King's source material to look to as a basic outline of what to expect in terms of plot. The first film followed the first half of King's novel, but took place in the 1980s rather than the 1950s; the sequel will be set 27 years after that, in the present day. So aside from the shift in time setting, It: Chapter 2 should follow the same sequence of events the second half of the It novel does, opening with Pennywise murdering Adrian after three men assault him. 
It: Chapter 2 will carry even darker themes thanks to its cast of adult characters who grapple with the long-lasting effects of their traumatic childhoods, but those who fell in love with the scrappy Losers Club from the first film will be happy to hear that they are an "important component" in the sequel and will appear in flashback sequences. Original crew members Jaeden Lieberher, Wyatt Oleff, Sophia Lillis, Finn Wolfhard, Jeremy Ray Taylor, Chosen Jacobs, and Jack Dylan Grazer are set to reprise their roles as Bill, Stanley, Bev, Richie, Ben, Mike, and Eddie, respectively. 
With an A-list cast on board and now officially side by side, It: Chapter 2 is on the path to success — which just might lead it to becoming even more of a hit than its predecessor. 
It: Chapter 2 is set to open on September 6, 2019.