It: Chapter 2 Officially Begins Production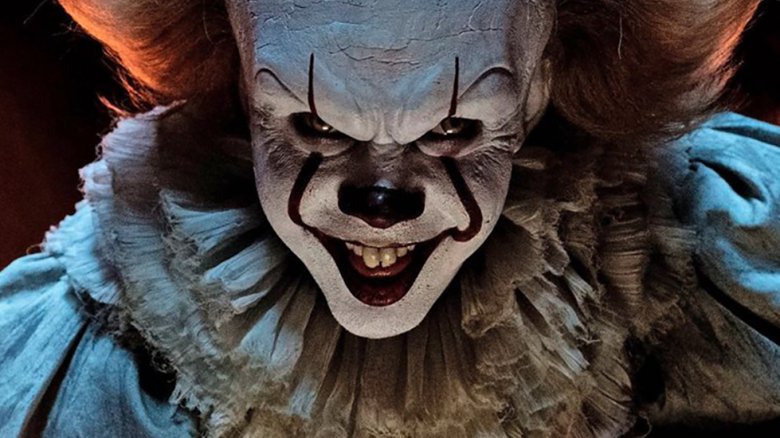 Derry, Derry, quite contrary, how does production on It: Chapter 2 go? With James McAvoy, and other famous boys, and the cameras all lined up in a row.
Thanks to an Instagram post from James McAvoy, we now know that production on the hotly anticipated, clown-centric sequel It: Chapter 2 has officially begun. 
The actor, who takes on the role of adult Bill Denbrough (played in the first film by Jaeden Lieberher), shared a snap of himself holding a wedge of Laughing Cow brand cheese, meant as a cheeky nod at the fact that Derry, Maine — the fictional town in which It and a handful of other Stephen King novels are set — could easily be called Dairy, Maine. Derry like the town, dairy like cheese, you get the picture.
"Day 1 on IT 2. Glad you got the memo guys. #passthecheeseplease #derryordairy," McAvoy wrote in the caption. 
Check out the actor's punny announcement photo at the bottom of this article.
There have been plenty of reports confirming which stars will play the grown-up versions of the Losers' Club, but no other actors have teased their connection to the Andy Muschietti-directed sequel that takes place 27 years after the events of the first movie. 
Jessica Chastain, a top pick for the sequel before she was officially cast, is on board as adult Beverly "Bev" Marsh, whom Sophia Lillis played in the first film; Bill Hader is attached to the role of Richie Tozier, taking the role from Finn Wolfhard; Andy Bean will play adult Stanley Uris, played by Wyatt Oleff in the 2017 It movie; James Ranson is set to play grown-up Eddie Kaspbrak, the hypochondriac Jack Dylan Grazer portrayed in the first It; and Old Spice spokesman Isaiah Mustafa will play the adult version of Mike Hanlon, taking over from Chosen Jacobs. 
Though these stars, plus the young actors from the first movie who are "an important component" in the sequel and will appear in flashback sequences, are keeping a tight lip for now, we expect that to change as production on It: Chapter 2 continues throughout the summer months in Toronto, Ontario. Prepare for behind-the-scenes shots, sneak-peek videos from the set, and yes, of course, more cheese-based jokes. We just hope you're not on a dairy-free diet.
We'll all float when It: Chapter 2 opens on September 6, 2019.