It: Chapter 2 Casts Will Beinbrink, Xavier Dolan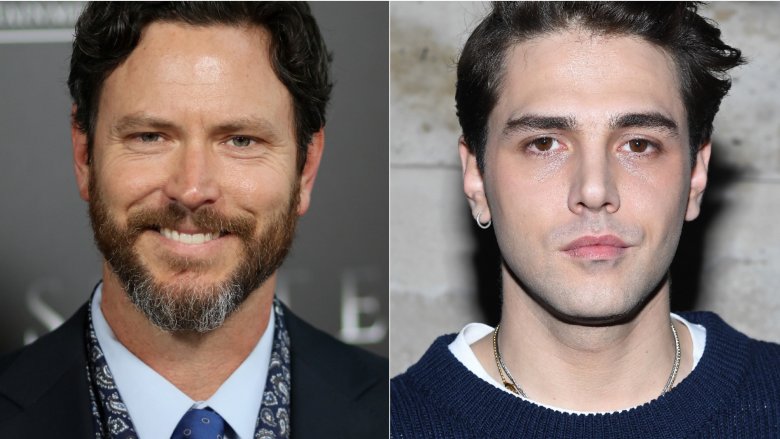 Getty Images
Two new faces have joined the It: Chapter 2 crew. 
Will Beinbrink and Xavier Dolan have been cast in supporting roles in the upcoming It sequel, directed by Andy Muschietti and starring Bill Skarsgård as the demonic-entity-slash-clown Pennywise (via Deadline). 
Beinbrink, known for playing Russell on Queen of the South and Deputy Riley Martin on Revolution, will play Tom Rogan, the abusive lover of Beverly "Bev" Marsh from the Stephen King-penned novel and the 1990s It miniseries. Jessica Chastain will portray the adult version of Bev in It: Chapter 2, taking over the role from Sophia Lillis, so it's expected that Beinbrink will share a number of scenes with her. 
Dolan is set to portray Adrian Mellon, a gay man living in the fictional town of Derry, Maine. In King's book, bullies viciously attacked Adrian. 
A filmmaker from Quebec, Dolan first garnered attention and acclaim with his semi-autobiographical directorial debut I Killed My Mother, which he released when he was just 19. He went on to act in Good Neighbors, Heartbeats, Tom at the Farm, and Elephant Song. In 2016, Dolan's It's Only the End of the World earned the Grand Prix at the Cannes Film Festival and César Awards for Best Director and Best Editing. Dolan most recently wrote, directed, and produced The Death and Life of John F. Donovan — his very first English-language movie — which features a cast including Kathy Bates, Kit Harington, Natalie Portman, Jacob Tremblay, and Susan Sarandon. Ironically enough, Jessica Chastain actually starred in the film as well, but her performance was completely cut out during editing.
Beinbrink and Dolan join a seriously star-studded cast for It: Chapter 2. The roster includes James McAvoy as Bill Denbrough, played in the 2017 movie by Jaeden Lieberher; Bill Hader as Richie Tozie, taking over from Finn Wolfhard; James Ransone as Eddie Kaspbrak, assuming the role from Jack Dylan Grazer; Andy Bean as Stanley Uris, whom Wyatt Oleff played in the first film; Isaiah Mustafa (a.k.a the Old Spice dude) as Mike Hanlon, previously played by Chosen Jacobs; and Jay Ryan as Ben Hanscom, the character Jeremy Ray Taylor last portrayed. 
It: Chapter 2 reunites Beinbrink with Chastain, McAvoy, and Hader, the acting trio he worked with on director Ned Benson's three-part feature, The Disappearance of Eleanor Rigby.
While sequel films generally fail to live up to expectations (and that's putting it lightly), considering how much of a smash the first It movie was and how incredible the cast of It: Chapter 2 is, we're confident in saying this second installment could subvert the "sequels stink" standard. 
Set 27 years after the events of the first film, It: Chapter 2 will float to theaters on September 6, 2019.