It: Chapter 2 Casts Teach Grant, Jess Weixler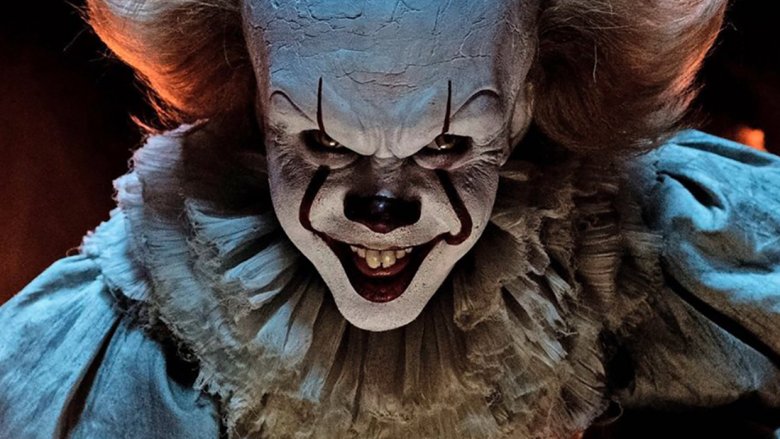 It: Chapter 2 has tapped two more actors to join its expanding cast. 
As announced by Variety, Teach Grant and Jess Weixler are the latest additions to the Andy Muschietti-directed sequel. 
Grant, known for his work on USA's Damnation and Netflix's Altered Carbon, is set to play the adult version of Henry Bowers, the bully that Nicholas Hamilton portrayed in the 2017 film. The last we saw of Henry, he was tumbling down a well after he killed his abusive father. In the later parts of Stephen King's novel, upon which both the first flick and the upcoming sequel are based, Henry spends his adult years at the Juniper Hill Asylum, a criminal hospital in his home state of Maine. Pennywise eventually summons Henry when the demonic entity senses that the Losers' Club have returned to Derry 27 years after their initial showdown. 
Teeth, The Good Wife, and The Son actress Weixler will take on the role of Audra, the wife of Bill Denbrough. Jaeden Lieberher played Bill in the 2017 It, and James McAvoy will portray him in It: Chapter 2. 
Grant and Weixler's casting comes less than a week after Queen of the South and Revolution star Will Beinbrink and filmmaker Xavier Dolan were confirmed for the respective roles of Tom Rogan, Bev Marsh's abusive lover, and Adrian Mellon, a gay man who is the target of vicious attacks. 
The pair will share the screen with an impressive roster that also includes Jessica Chastain as Bev, played by Sophia Lillis in the 2017 movie; Bill Hader as Richie Tozier, assuming the role from Finn Wolfhard; James Ransone as Eddie Kaspbrak, taking over from Jack Dylan Grazer; Andy Bean as Stanley Uris, previously portrayed by Wyatt Oleff; Jay Ryan as Ben Hanscom, whom Jeremy Ray Taylor last played; and Isaiah Mustafa (possibly better known to the world the Old Spice dude) as Mike Hanlon, taking over from Chosen Jacobs. And, of course, Bill Skarsgård will be back as Pennywise.
With the adult Losers' Club set in stone, the supporting cast growing fuller, and production already underway, we don't expect many more major It: Chapter 2 announcements until the cast and crew share behind-the-scenes set photos and studio Warner Bros. unveils the first-look footage at the hotly anticipated sequel. 
We'll all float too when It: Chapter 2 is released on September 6, 2019.