It Chapter 2: Bill Hader, James McAvoy In Talks To Join Cast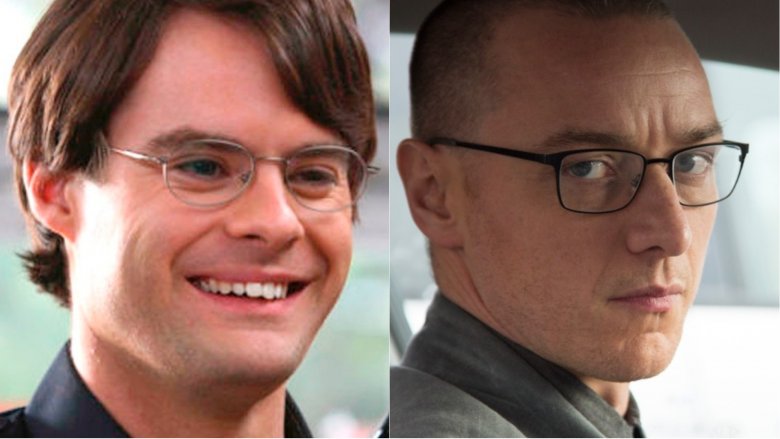 Columbia/Universal
The Losers Club is coming back together for It: Chapter Two.
Bill Hader and James McAvoy are in talks with Warner Brothers to join the sequel to 2017's Halloween horror smash hit It, according to a report by Variety.
Assuming that the talks go smoothly, Hader and McAvoy will join Jessica Chastain to play adult versions of the kids in the Losers Club, with Chastain taking on the role of grown-up Beverly Marsh.
While the negotiations are still in the early going and subject to change, McAvoy is in the process of joining the sequel's cast as the adult Bill Denbrough, who was played in the first film by Jaeden Lieberher. 
Hader is in talks to play the grown-up Richie Tozier, who was played in the first film by Stranger Things' Finn Wolfhard. 
Also returning for It: Chapter Two are Bill Skarsgard as demonic entity Pennywise, as well as the cast of kids from the first film, returning for 1980s-set flashback sequences.
Like the first film, the sequel will be directed by Andy Muschetti and written by Gary Dauberman, all-but insuring a high degree of continuity between the first movie and the second. 
McAvoy's recent roles include the M. Night Shyamalan horror movie Split and the action film Atomic Blonde, with upcoming roles as Professor X in X-Men: Dark Phoenix and the sequel to Split (and 2000's Unbreakable), Glass.
Hader currently stars in, writes for, and directs some episodes for the HBO hitman comedy series Barry, which has received strong reviews and been renewed for a second season.
Dream-casting the grown-ups in the It sequel has been one of the more enjoyable pastimes surrounding the success of the first movie, but even if you had other people in mind for these characters in particular, it's hard to see this casting news as anything but exciting. All those familiar with the 2017 film, the 1990 miniseries, or its source material will likely agree that if this isn't pitch-perfect casting, it's at least pretty close. 
It: Chapter Two is currently scheduled to hit theaters on September 6, 2019.