The New Pope: John Malkovich To Lead, Jude Law Returning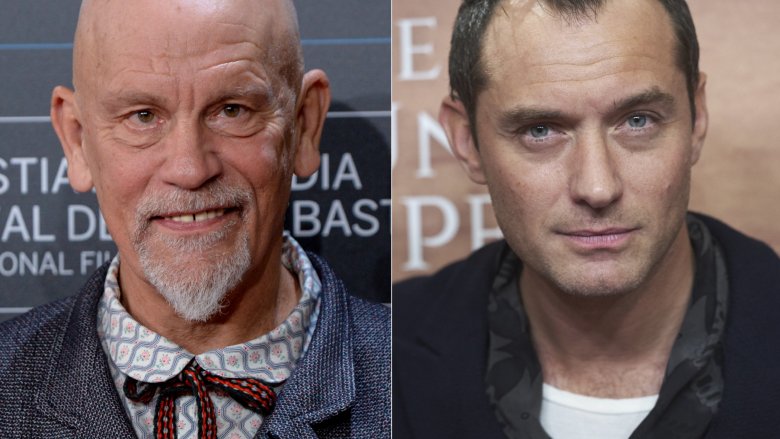 Getty Images
Say hello to the new pope. 
No, seriously: Get acquainted with The New Pope, the HBO series that has selected John Malkovich to star as its title character (via Deadline). 
Although we know Malkovich will lead the series, Paolo Sorrentino's follow-up to the network's limited series The Young Pope, we haven't been made privy to concrete details on his character. However, one of Malkovich's co-stars has been confirmed: Jude Law, who reprises his role as Lenny Belardo, a.k.a. Pope Pius XII, the American pontiff whose fate was left hanging in the balance at the end of The Young Pope. 
The series is billed as a new project, but with Law back on board, it's evident that The New Pope will carry elements of The Young Pope in one way or another. 
It will be interesting to see how Sorrentino handles The New Pope, either as a spinoff or a continuation of The Young Pope, and how he incorporates Lenny into the story — particularly after viewers saw him crouch over in pain in the middle of a sermon in Venice and then witness a vision of the Virgin Mary. Is he alive? Is he dead and The New Pope will feature him in flashbacks or moments of divine intervention? Will the series go all American Horror Story: Murder House and include characters roaming around as ghosts in places of residence they are forbidden to ever leave? And how exactly is Lenny connected to Malkovich's mystery character? We've got questions abound. 
Law's performance in The Young Pope was applauded by critics, one of whom argued that the series marked the "first time in his versatile screen career that Jude Law has been utterly terrifying." Lassoing in the actor to carry on his acclaimed role and bringing Malkovich, a fellow two-time Academy Award nominee, aboard beside him elevates The New Pope into must-watch territory. 
Beyond The New Pope, Malkovich will appear as Hercule Poirot in BBC One's The ABC Murders, and Law will be seen as Mar-Vell in Captain Marvel, alongside Blake Lively in The Rhythm Section, as young Albus Dumbledore in Fantastic Beasts: The Crimes of Grindelwald, and in Brady Corbet's musical drama Vox Lux. 
The New Pope doesn't have a release date as of yet. Production is slated to begin in Italy in November.