Natalie Portman Cast In Music Drama Vox Lux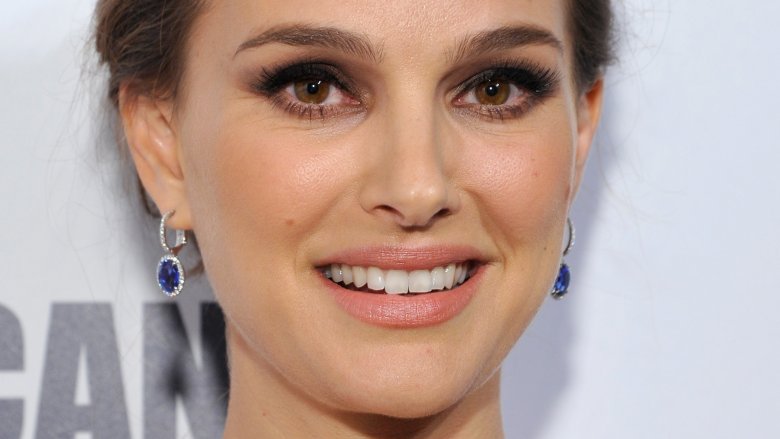 Getty Images
She'd better start practicing her scales. 
Per Variety, Natalie Portman has landed a leading role in the forthcoming music drama film Vox Lux. The Oscar-winning actress replaces original star Rooney Mara, who was previously linked to the project but ultimately severed ties. She'll play a young pop star named Celeste. 
Written and directed by Brady Corbet, the filmmaker behind Mysterious Skin and Funny Games, Vox Lux chronicles singer Celeste's journey from just another face in the crowd to the face plastered across billboards, magazine covers, and best-selling albums. Here's the official logline for the pic: "Vox Lux follows the rise of Celeste from the ashes of a major national tragedy to pop superstardom. The film spans 15 years and traces important cultural moments through the singer's eye, starting in 1999 and ending in the present day."
Portman will act alongside Fantastic Beasts: The Crimes of Grindelwald actor Jude Law in Vox Lux. Details on his character haven't yet been revealed, but we do know that he's set for a leading part. 
Bold Films and Andrew Lauren Productions will produce and finance Vox Lux. Michel Litvak, Bold Films CEO, said of Portman's joining the project, "We are thrilled to welcome such a stellar actress as Natalie Portman to the cast." Andrew Lauren Productions' Andrew Lauren praised director Corbet, a sure sign that Vox Lux will be a treat. "I was mesmerized by the scope and vision of Brady's first film, [The] Childhood of a Leader," he said. "I don't think Brady is of this century. His work is more reminiscent of a Sergei Eisenstein or Fritz Lang. When you sit with him, his encyclopedic knowledge of film is intimidating and his passion is infectious."
Grammy-nominated artist Sia will provide all-new original songs for the Vox Lux soundtrack. Production is set to begin on February 1 in New York City. David Hinojosa, Michel Litvak, Gary Michael Walters, David Litvak, Andrew Lauren, D.J. Guggenheim, Christine Vachon, and Svetlana Metkina serve as producers, with Sierra/Infinity representing international film rights. Endeavor Content and CAA handle domestic rights for Vox Lux. 
Up next for Portman are director Alex Garland's sci-fi thriller film Annihilation, due out in February, and Xavier Dolan's upcoming pic The Death and Life of John F. Donovan. 
Vox Lux doesn't have a locked-in release date at this time.