Jude Law To Play Young Dumbledore In Fantastic Beasts Sequel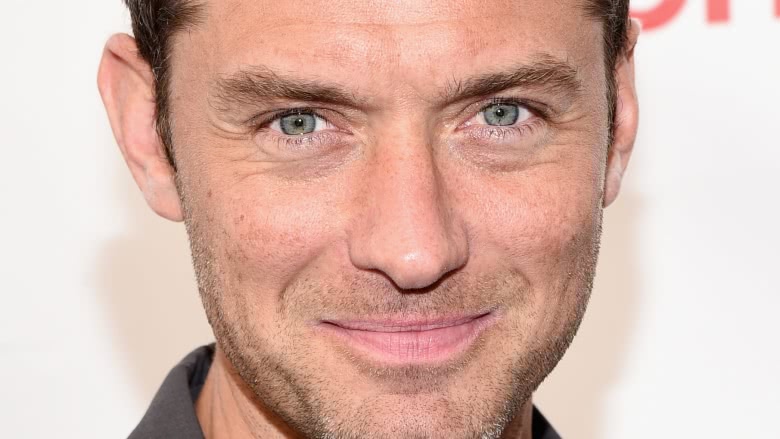 Getty Images
Now this is a magical casting. Pottermore reports that Sherlock Holmes star Jude Law has been cast as young Dumbledore in the upcoming sequel to Fantastic Beasts and Where to Find Them.
Eddie Redmayne stars in the Harry Potter prequel series, which is due to release its second film in 2018. Johnny Depp will also return as the dark wizard Gellert Grindelwald. He had a brief cameo in the first movie.
Richard Harris originally played Dumbledore in the first two Harry Potter films, then Michael Gambon took over after Harris died in 2002. In the Fantastic Beast and Where to Find Them book, Dumbledore provides a humorous introduction and comments throughout.
However, it's unclear how he will play into the expanded story of the movie. The character was teased briefly in the first film, with Percival Grates telling Newt that Dumbledore was the only teacher who fought against his expulsion from Hogwarts, implying some sort of prior relationship between the two. Rowling later teased on Twitter: "Albus Dumbledore is fond of Newt Scamander for the same reasons that I am fond of Newt Scamander." Rowling also hinted that she had someone in mind for the part of young Dumbledore, although she wouldn't say who.
"Jude Law is a phenomenally talented actor whose work I've long admired and I'm looking forward to finally having the opportunity to work with him," director David Yates said in a statement. "I know he will brilliantly capture all the unexpected facets of Albus Dumbledore as J.K. Rowling reveals this very different time in his life."
Law is a two-time Academy Award nominee for Cold Mountain and The Talented Mr. Ripley. He'll also be in King Arthur: Legend of the Sword and starred in the much memed series The Young Pope. 
The Fantastic Beasts sequel is set to be released on Nov. 16, 2018. While we wait, check out some actors who were almost cast in Harry Potter.