Young Dumbledore Hangs Out In Fantastic Beasts 2 Photo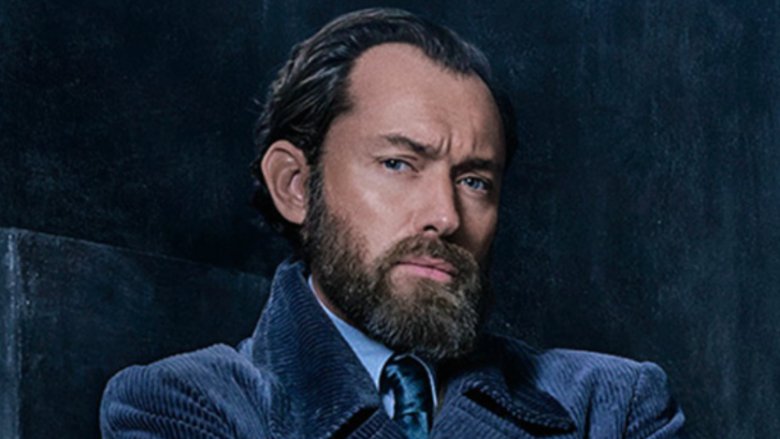 Warner Bros.
We've already seen what young Albus Dumbledore looks like all gussied up, now we get to see him dressed more like a muggle.
Entertainment Weekly has a pair of photos from Fantastic Beasts: The Crimes of Grindelwald, and one of them shows Jude Law looking casual on the set with Newt Scamander actor Eddie Redmayne.
There's also another dramatic image that shows Scamander in what looks to be a sewer tunnel system, likely below the streets of Paris, where most of the Fantastic Beasts and Where to Find Them sequel will be set. Check out both photos below.
Scamander will again be a central character in the upcoming Harry Potter prequel, but he'll now team with Dumbledore to capture the dark wizard Gellert Grindelwald (Johnny Depp). It'll be the second of five new tales written by Potter author J.K. Rowling, and it sounds like it'll be a little more serious than the first.
"The first film had a level of whimsy; the characters felt like children in grown-up bodies," said director David Yates. "In this movie, it gets grittier and more nuanced and detailed. It's quite a romantic film, it's a thriller, it's quite an interesting combination of genres you rarely see together. I think it will surprise people."
Fantastic Beasts: The Crimes of Grindelwald will hit theaters Nov. 16, 2018.