The Young Pope Sequel The New Pope Coming To HBO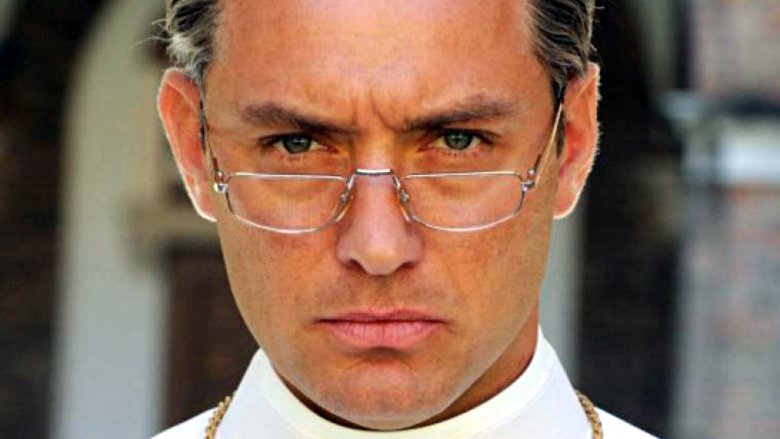 Prepare the white smoke: HBO is getting a new pope.
After one season with Jude Law as a controversial American pontiff on The Young Pope, series creator Paolo Sorrentino will helm a successor series aptly titled The New Pope.
Variety reports that the show will not be a second season of The Young Pope, but it will be "set in the world of the modern papacy." It will be produced by HBO and European media group Sky. Details beyond that are still tightly guarded.
Sorrentino is writing the screenplay with The Young Pope co-writer Umberto Contarello, and plans are for the series to go into production in Italy in late 2018. Casting for the show will reportedly begin soon.
"Just like The Young Pope, Sorrentino is writing the script for the new show, but it will have a different twist than what would be expected," said Andrea Scrosati, Sky's chief of content.
So it seems that the show could become something of an anthology series, similar to True Detective and Fargo, with a changing cast but overarching theme. Sources also told Variety that there will definitely be elements of The New Pope that "refer strongly" back to The Young Pope, and that some of the characters would return for the new series. A reappearance by Law in a much smaller rule is reportedly possible.
But before production begins, Sorrentino (who won a foreign-language Oscar in 2014 for The Great Beauty) will next shoot the movie Loro, about Silvio Berlusconi, the Italian media tycoon-turned-prime minister.
While we wait for more details, check out some of the TV shows that will (or already did) blow everyone away this year.