Sicario: Day Of The Soldado Brings In $2 Million In Thursday Previews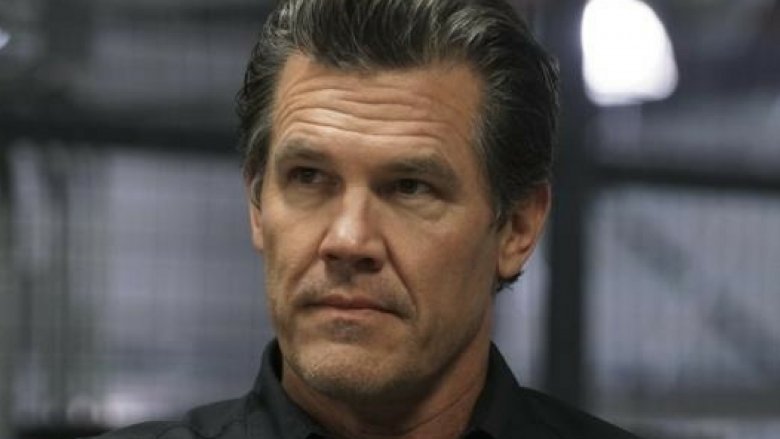 Sicario: Day of the Soldado has scored the first point against fellow new release Uncle Drew at the weekend box office. The action flick topped Uncle Drew in Thursday night previews, bringing in $2 million to the basketball comedy's $1.1 million. (via Box Office Mojo)
Sicario: Day of the Soldado stars Josh Brolin as FBI agent Matt Graver, who teams up with the mysterious Alejandro Gillick (Benicio del Toro) to stop Mexican drug cartels from smuggling terrorists across the U.S. border. When Alejandro kidnaps a top drug kingpin's daughter (Isabela Moner) to ratchet up tensions, the young girl is at the risk of becoming collateral damage, leading Graver and Gillick to question what they are really fighting for.
Jeffrey Donovan, Manuel Garcia-Rulfo, Catherine Keener, Matthew Modine, and Shea Whigham also star in the film, which is directed by Stefano Sollima (Suburra) based on a screenplay for Taylor Sheridan, who penned the screenplay for the original 2015 film. The movie has received moderate reviews from critics with a 65 percent on Rotten Tomatoes. The studio has the film pegged for a $12 million opening, although its Thursday preview showings suggest that it could open in the mid-teens or higher.
Jostling with Sicario: Day of the Soldado is Uncle Drew, featuring NBA star Kyrie Irving as the character he originated in Pepsi Max commercials. The film follows Lil Rel Howery as Dax, a streetball team manager who decides to recruit the mythical Uncle Drew and the rest of his aging old basketball squad to defeat his rival (Nick Kroll) in a tournament.
Shaquille O'Neal, Chris Webber, Reggie Miller, Nate Robinson, Lisa Leslie, Erica Ash, J.B. Smoove, Mike Epps, Aaron Gordon, and Tiffany Haddish also star in the film, which was directed by Charles Stone III (Drumline) based on a script from Jay Longino (Skiptrace). The film also received mixed reviews, with a 60 percent on Rotten Tomatoes, and the studio is predicting a $10 to $13 million debut. However, with its big name stars and its solid preview showings, the movie has the potential to open with upwards of $20 million.
Neither film, though, will take first place against the second weekend of Jurassic World: Fallen Kingdom. After opening to an impressive, albeit less than the first film, $148 million, the movie is expected to drop somewhere around 60 percent to take first place with around $59.2 million. Second place should go to the third weekend of PIxar's The Incredibles 2, which should still bring in a solid $46.1 million, leaving Sicario: Day of the Soldado and Uncle Drew to compete for third and fourth.