The Incredibles 2 Has Record Smashing $180 Million Opening Weekend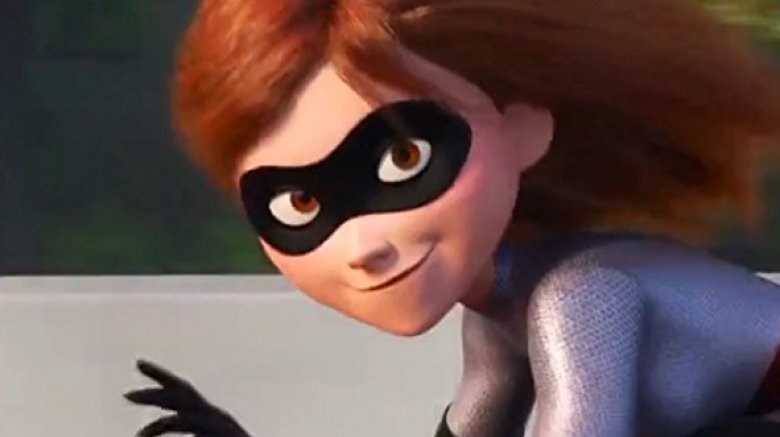 The Incredibles 2 is officially a box office superhero. The movie opened to an absolutely massive $180 million, smashing the record for the biggest animated opening of all time, which was previously held by Pixar's Finding Dory with $135 million. The huge number also gives the movie the fifth-highest opening weekend for any superhero film, after Avengers: Infinity War ($257.6 million), Marvel's The Avengers ($207.4 million), Black Panther ($202 million), and Avengers: Age of Ultron ($191.2 million). (via Box Office Mojo)
The Incredibles 2 brings back the Parr family, first introduced in 2004's The Incredibles. That film opened to $70.4 million and went on to make $633 million worldwide. The sequel features Elastigirl (Holly Hunter) getting recruited by a company looking to use her as the new face of superhero-dom, in a bid to make supers legal again. This leaves Mr. Incredible (Craig T. Nelson) home with the kids, including the angsty teen Violet (Sarah Vowell), the hyper speedster Dash (Huck Milner), and the especially difficult baby Jack-Jack. 
Bob Odenkirk, Jonathan Banks, Catherine Keener, Sophia Bush, and Brad Bird also lend their voices to the film, which Bird wrote and directed. The movie has been a favorite with critics, earning a 94 percent rating on Rotten Tomatoes, and was beloved by viewers as well, earning an A+ CinemaScore. The movie's $180 million debut blows away expectations, which placed it somewhere around $150 million, and the extremely positive audience reaction suggests that it will have strong legs in the weeks to come.
This weekend's other big new release was the comedy Tag. The film stars Ed Helms, Jake Johnson, Hannibal Buress, Jon Hamm, and Jeremy Renner as a group of adult friends who are locked in a years long cross-country game of tag. With a journalist (Annabelle Wallis) following their every move, the friends get together to try to tag Renner's Jerry, who has never before been "it." 
Isla Fisher, Rashida Jones, Leslie Bigg, Brian Dennehy, Sebastian Maniscalco, Thomas Middleditch, and Lil Rel Howery also star in Tag, which was directed by Jeff Tomsic (Idiotsitter) based on a script from Rob McKittrick (The Brothers Solomon) and Mark Steilen (Hall Pass). The film received mixed reviews from critics with a 56 percent on Rotten Tomatoes, but did better with viewers, earning a B+ CinemaScore. The movie came in just below expectations with $14.6 million.
Also opening this weekend was Sony's Superfly remake, starring Grown-ish's Trevor Jackson as Youngblood Priest, an Atlanta drug dealer who has to complete one last job before getting out of the game for good. Jason Mitchell, Michael K. Williams, Lex Scott Davis, Jennifer Morrison, and Jacob Ming-Trent also star in the film, which was directed by Director X (Center Stage: On Pointe) based on a script from Alex Tse (Watchmen). 
The film received mixed reviews from critics with a 54 percent rating on Rotten Tomatoes, but it was also awarded a B+ CinemaScore from audiences. The movie hit theaters on Wednesday, taking in $1.2 million, and was estimated to make between $5 and $8 million over its five-day debut; it wound up coming right above those expectations with $6.3 million over the weekend, bringing its total to $8.4 million.
You can view this weekend's full box office results (via Box Office Mojo) below. 
Top 10 Weekend Box Office Gross
1. Incredibles 2: $180,000,000 (– percent), $180,000,000 Total Domestic Gross   
2. Ocean's 8: $19,555,000 (-53.0 percent), $79,175,170 Total Domestic Gross  
3. Tag: $14,600,000 (–- percent), $14,600,000 Total Domestic Gross   
4. Solo: A Star Wars Story: $9,081,000 (–42.3 percent), $192,845,087 Total Domestic Gross 
5. Deadpool 2: $8,800,000 (-37.8 percent), $294,680,808 Total Domestic Gross
6. Hereditary: $7,026,000 (-48.2 percent), $27,187,120 Total Domestic Gross   
7. Superfly: $6,300,000 (– percent), $8,441,317 Total Domestic Gross   
8. Avengers: Infinity War: $5,296,000 (-26.8 percent), $664,199,950 Total Domestic Gross   
9. Adrift: $2,100,000 (–60.2 percent), $26,805,145 Total Domestic Gross   
10. Book Club: $1,850,000 (-56.8 percent), $62,000,093 Total Domestic Gross