Who Should Star As The Losers Club In It 2?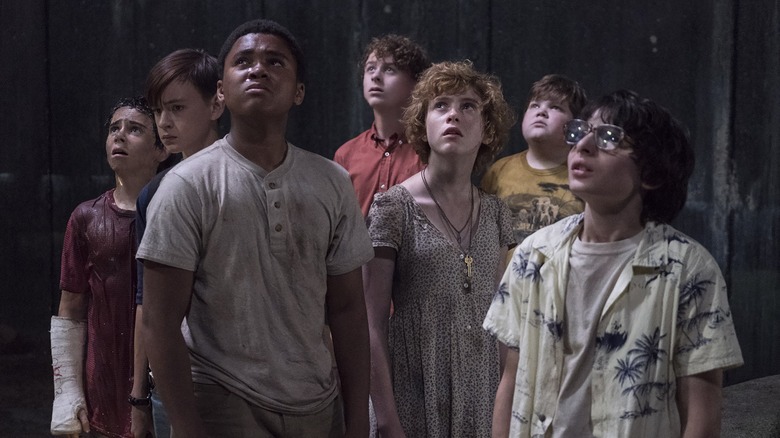 Now that Stephen King's It has proven its box office worth, Chapter Two is already being put into motion. The second half of the story will once again feature the Losers' Club doing battle with Pennywise/It, but instead of a group of misfit kids banding together to defeat Derry's ancient evil, they'll be all grown up.
Since Chapter Two takes place 27 years after the events of It, the young actors who portrayed the Losers probably won't be suited to star in the sequel. With that in mind, we've come up with a wish list of actors who'd be perfect for these roles.
Bill Denbrough - Josh Hartnett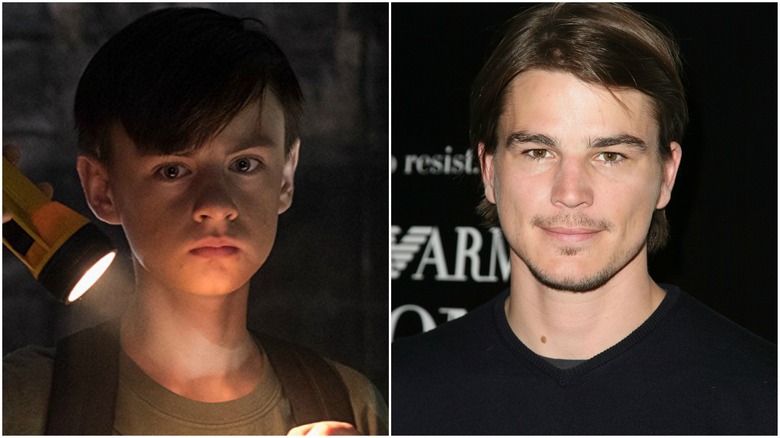 Getty Images
Based on looks alone, Josh Hartnett might not be a carbon copy for Bill Denbrough, who's portrayed by Jaeden Lieberher in the first film—but what makes him an interesting option is that he's got plenty of experience with the horror genre, with films like The Faculty proving he can handle weird sci-fi elements of a scream scene.
If It 2 follows the book, adult Bill will be a successful horror novelist (one of King's most meta characters in that sense) who's married to Hollywood starlet, has a somewhat cranky disposition, and leads the charge in battling It by venturing into the multiverse by way of an ancient ritual. The role will require some serious suspension of disbelief, and Hartnett might just be the guy.
Beverly Marsh - Deborah Ann Woll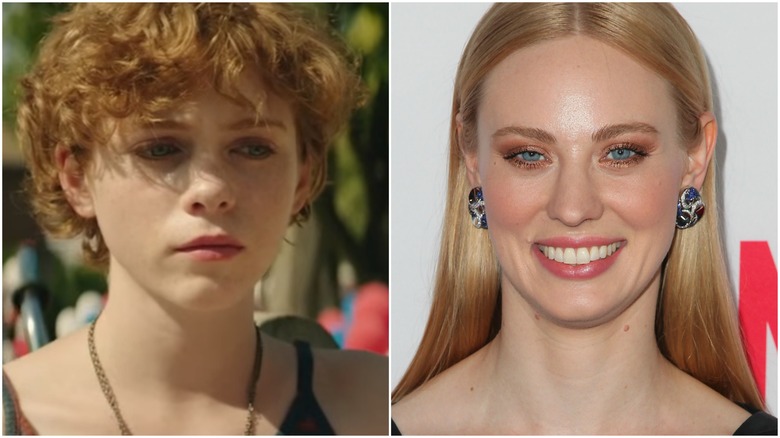 Getty Images
Thanks to True Blood, we've already seen what Deborah Ann Woll can do when it comes to fighting back against oppressors. She has a distinct gift for turning perceived meekness into ferocity on a dime, and that's exactly what we'll need to see when it comes to the adult version of Beverly Marsh, especially since Sophia Lillis pulled it off so well as the younger version of the character in It.
As an adult, Beverly has emerged as a bright new talent in the fashion design industry, but her life is marred by abuse and degradation from her husband Tom. Until she gets that fateful call asking her to return to Derry to reunite with the Losers, she's also completely conflicted about her attraction to this man, whose treatment of her too closely resembles that of her father. Summoned back to her childhood home, her dormant sense of self-worth and resolve come flooding back, and she proves to be one of the most essential members of the fight. Given what we already know about Woll's onscreen gifts, she's a shoo-in. The fact that she already has red hair is really just a bonus.
Ben Hanscom - Charlie Hunnam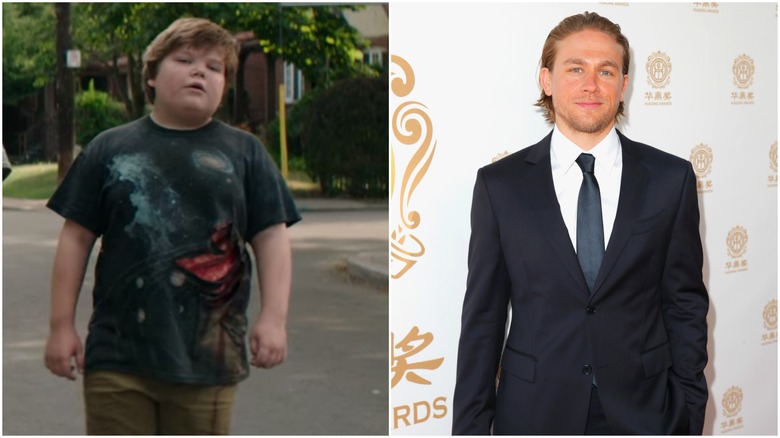 Getty Images
Jeremy Ray Taylor's childhood version of Ben Hanscom was a big-hearted boy whose physical thickness only added his total softie status. As an adult, he's still very likable, but also very lonely. His career as an architect is successful enough that his designs have become the stuff of international interest, and all that baby fat has melted away. However, he's one of the few Losers who've yet to find love.
Sons of Anarchy star Charlie Hunnam might just be the ideal match for the role, because he radiates a certain kind of calm kindness—and could probably pass for a guy who grew up being bullied for his weight and thus remains a touch insecure. Not only that, but he's ruggedly handsome enough to be convincing as the fella who will gets the girl he's always loved, even if it takes the better part of three decades.
Mike Hanlon - Chadwick Boseman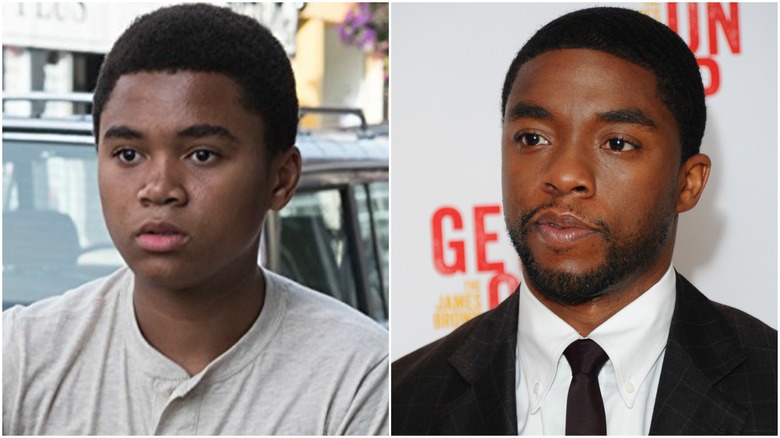 Getty Images
It might be a long shot, since he's now reached Marvel superhero status in Black Panther, but Chadwick Boseman would be perfect for Mike Hanlon. Not only does he look like he could be Chosen Jacob's elder brother or father, but he's also got that serene sense of authority that the character will require.
In the book, Mike is the only one of the Losers who stays in Derry during adulthood. Whereas the others scamper off to lucrative careers and marriages (but no children), Mike takes it upon himself to stay as a sort of lighthouse watchman keeping tabs on town, while looking into the local history everyone else wants to forget. One part of his own past that he's not always thinking about, however, is the hatred Henry Bowers showed him in his youth. If Henry returns for It 2, too, we can count on Mike to endure battles on multiple fronts—while always keeping his composure.
Richie Tozier - James Marsden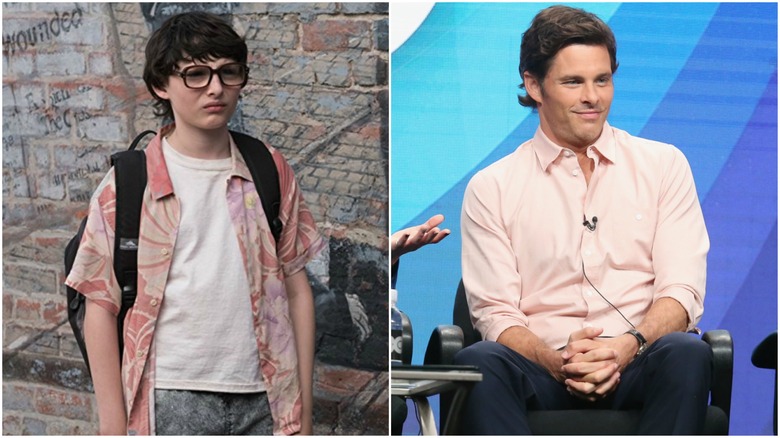 Getty Images
"Beep beep, Richie" barely made it into It, but Richie Tozier's sharp-tongue and fearless wit were still very present in the movie, as portrayed by Finn Wolfhard. In the second round, we'll see that he's developed quite a knack for producing music and zany character voices. But beneath the surface, his proclivity for entertaining the masses is merely an attempt to shelter his own mind from what it knows but has been trying to forget. Even so, Richie is still a mostly fun-loving, jovial guy, so who better to play a kook like him than James Marsden?
His turns on series like 30 Rock have proven that he's not afraid to get silly, but he's also got some documented dramatic chops. It's easy enough to picture him as the guy whose friends have to nudge from time to time so he'll dial down the nuttiness, but who can also step up to tangle with a supernatural beast.
Eddie Kaspbrak - Jim Sturgess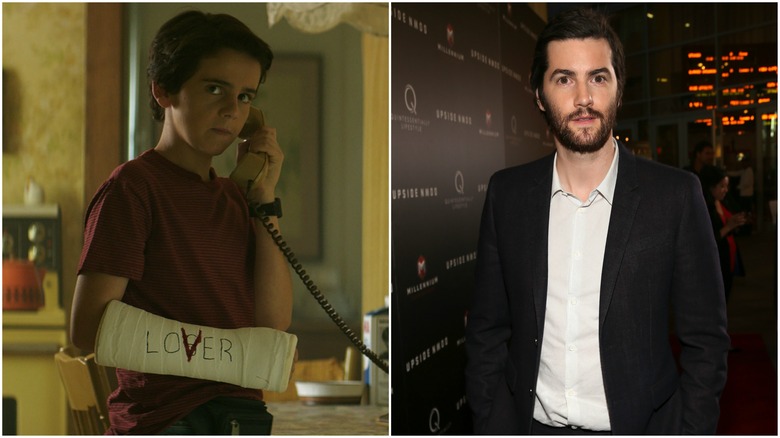 Getty Images
Jack Dylan Grazer's version of Eddie Kaspbrak challenged Richie for the lewdest member of the Losers' Club, but he was also defiant and self-aware. Whether or not that carries through to the next chapter remains to be seen. 
What we do know about adult Eddie from the book is that he's still a hypochondriac who leans hard on pharmaceuticals of all kinds and has married a woman who bears a striking resemblance to his mother, both physically and in terms of emotional neediness. His timidity and sense of doom and gloom makes Jim Sturgess seem like a good match, because he can totally pull off the guy who skulks around driving a limo and has to take a suitcase full of pills with him during his travels.
Stanley Uris - Matthew Morrison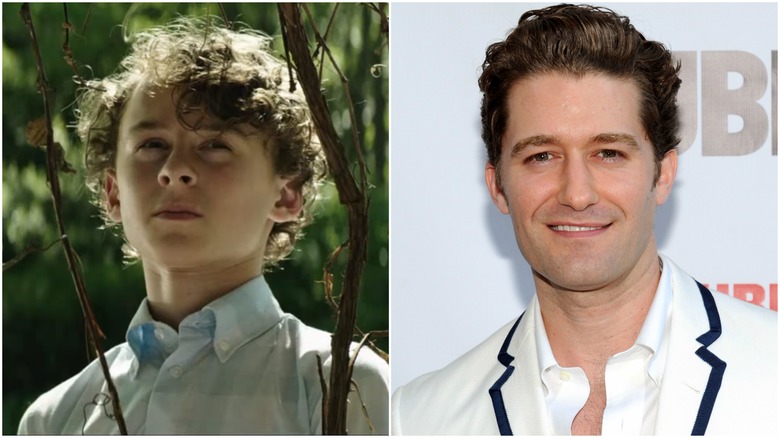 Getty Images
Wyatt Oleff's junior version of Stanley Uris carries a palpable sense of dread and doubt. He's got some family issues that frighten him, like his demanding father, and as an adult, if the It sequel follows the book, he'll have some major fears to grapple with once he finds out about Pennywise's return. Stan is seen as a stable, wholesome guy whose dependability never wavers ... until Mike's call reminds him of the ominous creature that tried to swallow him whole, and his very soul is shaken to disrepair. Glee star Matthew Morrison has the right look for the role, and while he's best known for being a happy-go-lucky guy, a suddenly bleak shift could be just as jarring as grown-up Stanley's pivotal scene needs to be.