James Gunn Confirms Guardians Vol. 3 Time Setting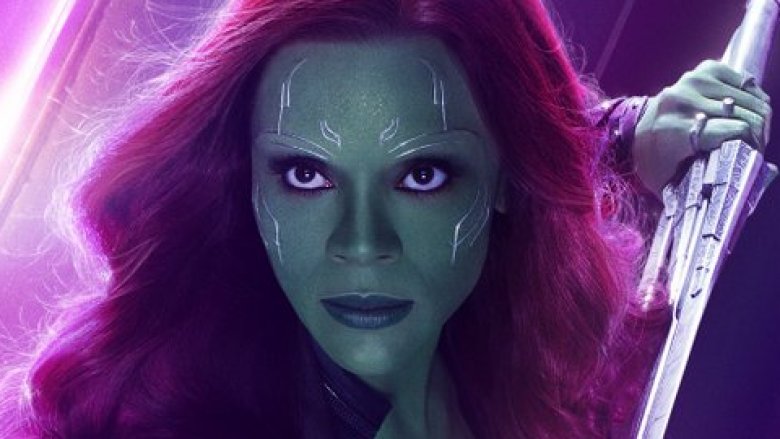 Marvel Studios
Never has a future been so uncertain as the years of Marvel movies meant to follow Avengers: Infinity War. So many heroes perished, flittering off as space dirt into the galactic wind after Thanos (Josh Brolin) murdered half the universe's population. Even more fans sobbed at the mass on-screen death. And everyone wondered how the Marvel Cinematic Universe would carry on after a ton of its characters had literally bitten the dust. 
As if by a miracle, director James Gunn has helped solve some of the mystery surrounding the MCU, confirming when Guardians of the Galaxy Vol. 3 will take place. 
Addressing a fan on Twitter who asked him if Guardians Vol. 3 would be set before the events of Avengers: Infinity War, Gunn revealed that "it will be after."
Gunn's confirmation comes after Guardians of the Galaxy actor Chris Pratt, the moving-and-grooving man behind Star-Lord, whom many have actually blamed for causing Infinity War's tragic ending, hinted that the third Guardians film could take place before Infinity War. During an interview with MTV ahead of the MTV Awards, Pratt said, "It might take place in the past, it could be a prequel." 
Pratt prefaced that remark with an obvious joke about Guardians Vol. 3 focusing on a hologram of Andy Griffith and members of the Blue Man Group instead of starring the heroes who apparently died in Infinity War — including his Star-Lord, Zoe Saldana's Gamora, Vin Diesel's Groot, Dave Bautista's Drax, and Pom Klementieff's Mantis. 
That quip, coupled with the fact that Pratt has been running his mouth to his Jurassic World: Fallen Kingdom co-star about the ending of Avengers 4, should prove that 1) not everything the actor says can be considered as fact rather than farce, and 2) Pratt is quite selective with the people he leaks spoilers to, and likely wouldn't dish dirt to anyone outside the bubble of Hollywood's elite. 
Guardians of the Galaxy Vol. 3 taking place after Avengers: Infinity War suggests that the "deaths" fans saw aren't actually permanent — something that goes against what Infinity War co-directors Joe and Anthony Russo have repeatedly sworn is the true case. Anthony Russo once insisted that "anything is possible in the MCU," and just because a sequel is planned, that doesn't mean things will go as planned. 
"People become accustomed to time moving linearly in the MCU. That doesn't necessarily have to be the case. There's a lot of very inventive ways of where the story can go," he told The Huffington Post. Joe Russo added, "There's four years between Guardians 2 and Infinity War. That's a long time, and a lot of Guardians stories to tell. Again, as Anthony said, don't expect everything to move forward in a linear fashion in the Marvel universe."
Infinity War screenwriter Christopher Markus has also stuck to his guns in stating that the deaths in Infinity War were legit, and that future movies won't reverse them all: "I just want to tell you it's real, and the sooner you accept that, the sooner you will be able to move on to the next stage of grief."
Bearing all this in mind, it appears that Star-Lord, Gamora, Groot, Drax, and Mantis may not have gone on to the great beyond, that Guardians of the Galaxy Vol. 3 won't solely focus on Bradley Cooper's Rocket Raccoon and Karen Gillan's Nebula (potential spinoff movie, anyone?), and that the Russo Brothers are really putting their back into keeping up their ruse. 
Before Guardians of the Galaxy Vol. 3 hits theaters in 2020, we've got our fingers crossed that Avengers 4 will explain exactly what happened to our beloved galaxy-saving crew when it debuts on May 3, 2019.