Avengers 4: Chris Pratt Spoiled The Ending For Bryce Dallas Howard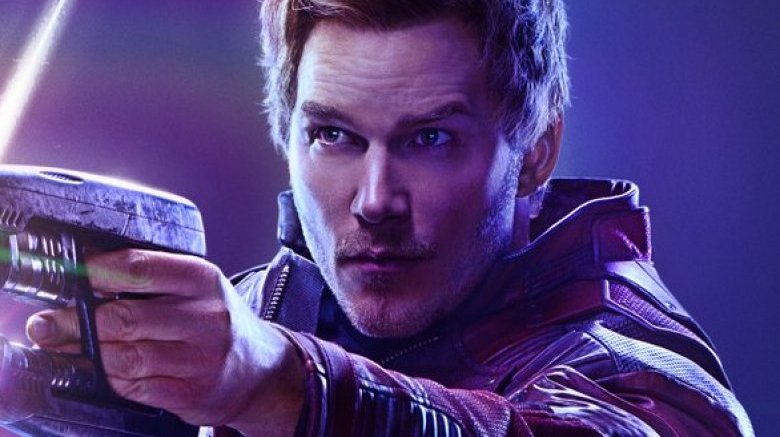 Marvel Studios
Chris Pratt has just de-throned Tom Holland as the biggest spoiler-spiller across the whole Marvel Cinematic Universe cast roster. 
Speaking with SiriusXM (via The Wrap), Pratt admitted that he's already spoiled the ending of Avengers 4 for one special person: his Jurassic World: Fallen Kingdom co-star Bryce Dallas Howard. The Star-Lord actor revealed that Howard "knows the whole thing."
"When I sign a non-disclosure agreement, at the bottom in parentheses I say, 'except for Bryce,'" Pratt added with a laugh. "You guys don't even know what I know, but you'll know pretty soon."
What Pratt didn't mention is if Howard is aware of what happens to other heroes — like his Guardians of the Galaxy buddies, Robert Downey Jr.'s Iron Man, Chris Evans' Captain America, and the rest of our favorites who fell to ashes at the end of Avengers: Infinity War — or if the actress only knows Star-Lord's fate. Given how protective Marvel is over its properties, the Avengers saga in particular (the studio hasn't even revealed the official title for Avengers 4, since it apparently has a deep connection to Infinity War), we wouldn't be surprised if the Avengers 4 spoilers Pratt let spill were strictly Star-Lord-related. 
Pratt might be basking in the fun of knowing (and revealing to his co-stars) details the rest of the world doesn't, but there's a pretty big disadvantage to his link to Avengers 4: Fans have pointed the finger at Star-Lord as the reason why Infinity War ended the way it did, with Josh Brolin's Thanos killing the majority of Marvel's heroes when he wiped out half the universe's population. Some have argued that if Star-Lord hadn't let his emotions get the best of him after Gamora died — particularly in the scene in which Pom Klementieff's Mantis subdues Thanos and then Star-Lord jumps in and punches him in his big, dumb, purple face a few times — that things might have panned out differently. 
However, Pratt has consistently defended Star-Lord's actions, once saying that he thinks the hero "reacted in a way that's very human," and that it's really Thanos fans should be blaming. "Jeez, how come he's not getting any blame? Clearly, I'm very sensitive about this," Pratt joked. 
And a separate interview with Digital Spy, someone else came to Star-Lord's defense: none other than Bryce Dallas Howard herself, who made it explicitly clear that "Thanos is the bad guy!" 
Pratt may have dished up dirt he's probably not genuinely allowed to, but hey, if someone championed our integrity like Howard did for Pratt's Star-Lord, we'd tell her all our secrets, too. 
Fans can learn what Pratt (and now Howard) know when Avengers 4 opens on May 3, 2019.