Kevin Feige Says Avengers 4 Will Be A 'Finale'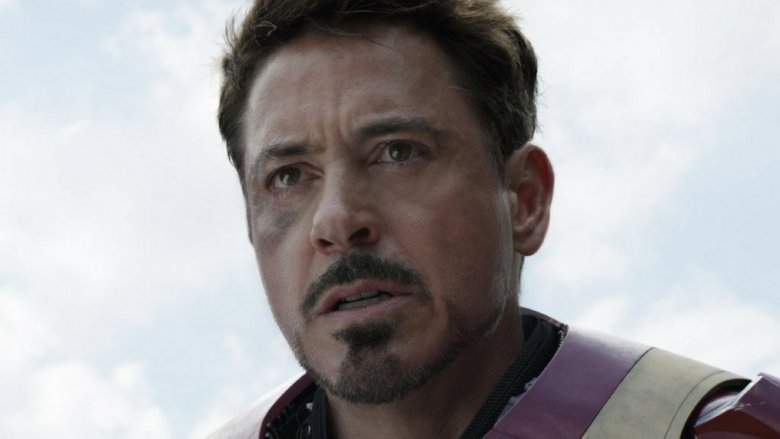 Start emotionally preparing for Avengers 4 now. Marvel Studios head Kevin Feige revealed in a recent interview with Vanity Fair that the upcoming film will bring something that superhero films have never shown before– a "finale."
Feige's ominous comments came in a cover story teasing the upcoming team-up film Avengers: Infinity War, which is set to hit theaters in 2018. That film will unite more than two dozen of the MCU's heroes, including Robert Downey Jr.'s Iron Man, Chris Evans' Captain America, and Scarlett Johansson's Black Widow, to fight against the big bad Thanos (Josh Brolin) and his villainous lieutenants the Black Order.
Avengers 4 could the last appearance for many fan favorites, including the three aforementioned actors, whose contracts are up after the film, along with Mark Ruffalo's, Chris Hemsworth's, and Jeremy Renner's. While Feige wouldn't say who would bite the dust in the upcoming films, he did tease big changes in the interview, saying, "There will be two distinct periods. Everything before Avengers 4 and everything after. I know it will not be in ways people are expecting."
This isn't the first time that someone has teased potentially catastrophic effects for the MCU in the upcoming Avengers movies. Ruffalo previously let slip during an interview that "everyone dies" at the end of Infinity War, while Brolin has said that he thinks pitting his character against "everybody" makes for a "brilliant" story. Tom Holland, who plays the MCU's Spider-Man, has said that "no one is ready" for the events of Infinity War.
"They're all big," co-director Joe Russo previously said of the two films. "It's important for both movies to be distinctly different. It's important for them to have different tones, and different narratives, and different surprises for the audiences. We've worked hard with [writers Christopher Markus and Stephen McFeeley] at ensuring that the films are tonally different and structurally different."
Very little is known about the fourth film at this point, although Feige says it will remain officially untitled for quite a while, as the title is a spoiler for Infinity War. Captain America: Civil War's Joe and Anthony Russo take on co-directing duties for both of the next two upcoming Avengers movies. Avengers: Infinity War is set for a May 4, 2018 release, while the untitled fourth Avengers film will follow on May 3, 2019.