New Aquaman Photos Show Off King Orm, Mera, And Vulko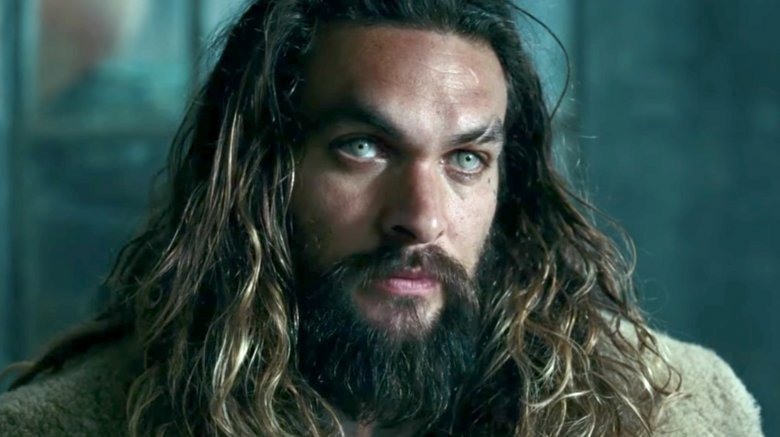 It's all Aquaman, all day. 
Entertainment Weekly has uploaded yet another batch of exclusive images for Aquaman — and they help prove true director James Wan's past statements about the film being a "swashbuckling action-adventure" flick akin to an underwater Star Wars series installment.
The new snaps are all kinds of colorful, showing off the splashy first looks at Patrick Wilson's King Orm, the villainous half-brother of Jason Momoa's Aquaman who's also known as Ocean Master, and Willem Dafoe's Nuidis Vulko, the chief scientific adviser of Altantis who, in the DC comics, served as Aquaman's regent when he took the throne. 
In the photos, the blonde-haired King Orm squares off against the buff, bearded Aquaman — a sign of a whole lot more than sibling rivalry that's yet to come. 
As for Vulko, we don't see much of him, actually; only the back of Dafoe's head is shown. However, this does serve as the first look at Vulko fans have seen thus far, and teases the character's sleek, scaled black suit in the image in which Wan directs Dafoe and Momoa from inside a galleon. 
Elsewhere in this new collection of snaps is Amber Heard as Mera, Aquaman's love interest and the former Queen of Dimension Aqua who possesses hydrokinetic and cryokinetic powers. She's seen in pedestrian attire on the surface world, holding a map in her hands and wearing a disconcerted look on her face as she and Aquaman embark on a mysterious quest. 
We also see a new photo of Nicole Kidman's Queen Atlanna, Aquaman's mother. Displayed at the bottom of this article, the image of Kidman as Aquaman's mother shows her cradling her young son, Arthur Curry, as she speaks with Temuera Morrison's Thomas Curry, Aquaman's human father. 
And, of course, there's another look at Momoa substantiating the claim that two-a-days at the gym are worth it. The new photo shows the actor looking inhumanly strong as he blocks a wall of water while aboard a submarine under attack by pirates.
Check out the full collection below.
Overall, these photos help contextualize Aquaman's narrative. While the film isn't an origin story, the snap that highlights the scene between Queen Atlanna and Tom Curry indicates that the movie will offer a few details about the titular hero's backstory and how he rose to power — similar to what Man of Steel did with Superman and what Wonder Woman did with Diana Prince. Additionally, it was once thought that Yahya Abdul-Mateen II's Black Manta would be the central antagonist of Aquaman, but director Wan has clarified that he's just a secondary villain and that Wilson's King Orm is the primary big bad, and the first-look pic of Orm gives fans a concrete idea of the brother-versus-brother battle brewing below the surface of the sea. 
Aquaman is set for release on December 21.