Great Movies That Ended An Actor's Losing Streak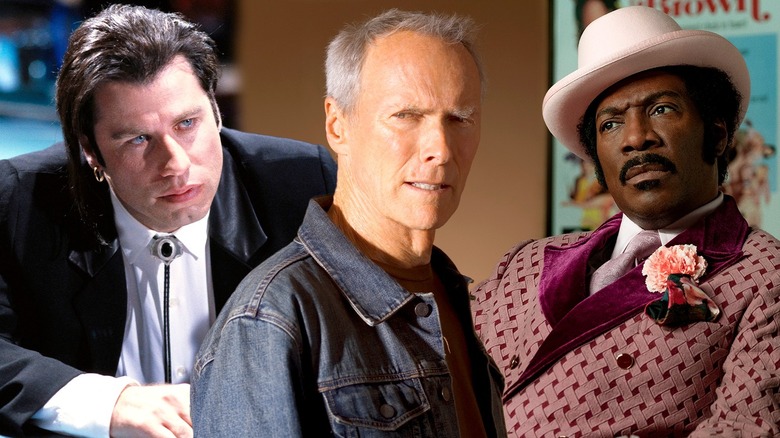 Static Media
Hollywood is a tricky business. Only a select few actors see huge critical and commercial success, and even among those that do get there, it can be equally difficult to maintain it. Some have seen their career fall apart after just a single bad role. You'd be hard-pressed to think of any actor who has had a career for a decade or more and has made nothing but beloved hits, and the longer someone is in the game, the higher the chance that they'll experience a few rough patches in that career.
While some people unfortunately never see their career fully recover from a creative or commercial downturn in their movie output, there are actors who have managed to take control of their careers and turn them around after being unhappy with how things had been going for them. Whether they did it completely by themselves or they were lucky enough to be offered a career-saving part, these actors were headed in a direction they didn't want to be heading in and managed to land the perfect movie with which to make them relevant again.
Rushmore -- Bill Murray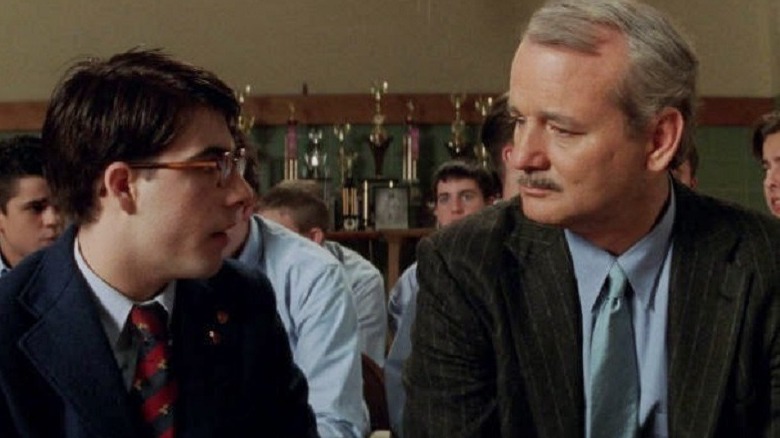 Touchstone Pictures
When we think of Bill Murray comedies, we go directly to undeniable classics like "Ghostbusters," "Groundhog Day," "Meatballs," and "Caddyshack." Even his B- and C-tier work still includes movies that most actors would be lucky to have part of their legacy, like "What About Bob?," "Scrooged," "Stripes," and others. But it's easy to forget that Murray's career was in a bit of a slump in the mid-'90s, which in part led to his renaissance as a more serious actor going into the 2000s.
After "Groundhog Day," Murray started to rack up a lot of mediocre to bad comedies. "Space Jam" was a hit, but Murray was basically on improv cruise control in it for his few brief scenes. He got some praise for his role in "Wild Things," but it was largely overshadowed by the other things that the movie was mostly known for and marketed with. Murray's 1997 dud spy comedy "The Man Who Knew Too Little" was a low point, and indicative of where his career was during that era.
But things turned around for Murray when he landed a role in Wes Anderson's "Rushmore," and he soon become an in-demand actor for acclaimed indie directors like Anderson, Sofia Coppola, and Jim Jarmusch — eventually earning his first Oscar nomination for 2003's "Lost in Translation" as part of this new career trajectory.
Hollywoodland -- Ben Affleck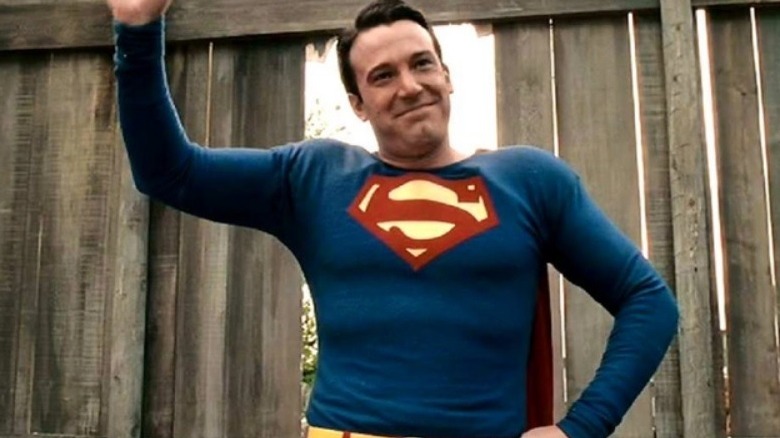 Focus Features
Ben Affleck established a strong foundation to build a fulfilling acting career on when he first got started in the early '90s, mixing smaller roles in well-received studio movies with lead roles in the films of his indie darling filmmaker pal Kevin Smith. This culminated in co-writing and starring in the acclaimed "Good Will Hunting," for which Affleck shared a Best Original Screenplay Oscar with his longtime friend Matt Damon. 
As the '90s drew to a close, Affleck had moved into big name Hollywood leading man status, kicked off by his role in the massive blockbuster "Armageddon." It didn't take long before Affleck began to rack up shallow action movies and formulaic rom-coms, losing his way creatively for much of the first half of the 2000s. But when he played tragic 1960s Superman actor George Reeves in the 2006 biopic "Hollywoodland," Affleck reminded the world that he actually can act when he's given decent material to work with. He was subsequently nominated for a Best Supporting Actor Golden Globe for his performance.
A year later, he also reignited his filmmaking career by directing and co-writing the critically-acclaimed "Gone Baby Gone," and Affleck's comeback on both sides of the camera was fully underway by that point. He has since directed and starred in "The Town," Best Picture winner "Argo," and "Air," while alternating between blockbuster fare like "Batman v Superman: Dawn of Justice" and acclaimed dramatic films such as "The Way Back."
Dolemite Is My Name -- Eddie Murphy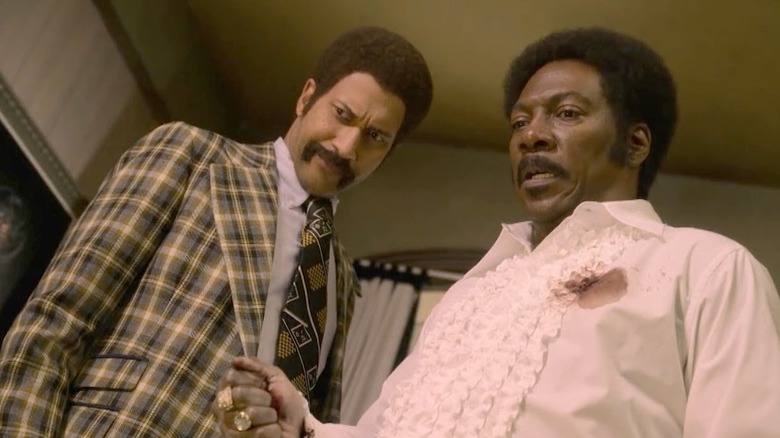 Netflix
There was a time when Eddie Murphy was the biggest movie star around, comedic or otherwise. The peak of his powers were definitely in the 1980s, when he starred in some of the decade's biggest and most beloved movies — "Beverly Hills Cop," "48 Hrs.," "Coming to America," "Trading Places," and more. He still had a strong presence in the '90s with hits like "The Nutty Professor" and underrated gems like "Bowfinger," not to mention his first forays into animated voicework, which would soon prove extremely lucrative for him. But he was nowhere near where he was in the '80s, and things got even worse in the 2000s and beyond.
While the 2000s saw him start to appear in middling family comedies, the decade also introduced his memorable turn as Donkey in "Shrek" as well as a Best Supporting Actor nomination for "Dreamgirls." The 2010s, however, is where Murphy's career took a nosedive, as the "Shrek" sequels saw diminishing returns and Murphy's other movies were all entirely forgettable. Murphy took a few years off after 2016's "Mr. Church," but came roaring back in top form with the excellent biopic "Dolemite Is My Name" — which not only earned him a Golden Globe nomination but also won him the Razzie Redeemer Award, specifically designed to honor actors who turned their careers around with an acclaimed performance after a period of highly maligned work.
Sexy Beast -- Ben Kingsley
Fox Searchlight Pictures
Sir Ben Kingsley is in a lot of really great, highly acclaimed, all-time classic films. But he's also just in a lot of films, period. That means that Kingsley sometimes has stretches where he's in multiple forgettable movies in a row between the noteworthy ones, something he seems to have gotten a better handle on in recent years at least. But there was a period in the '90s when he had done a really bad stretch of films and was in dire need to prove that he was still that same actor that wowed the world with his Oscar-winning performance in "Gandhi."
1992 saw Kingsley earn his second Oscar nomination for "Bugsy," followed the next year by his powerful performance in "Schindler's List." After that, Kingsley had a run of bad luck as none of his output for the entire rest of the decade was special or noteworthy. Yet in 2000, he continued his apparent tradition of reminding everyone what he could do every 10 years or so by appearing in another highly-acclaimed and award-winning movie: "Sexy Beast." His chilling performance as sociopathic criminal Don Logan not only showed a new side of Kingsley's talents but also earned him a Best Supporting Actor nomination. 
This time, he kept the momentum of his career refresh going with yet another Oscar-nominated performance just two years later for "House of Sand and Fog." Later hits have included "Shutter Island," "Iron Man 3," and "The Jungle Book."
Sonic the Hedgehog -- Jim Carrey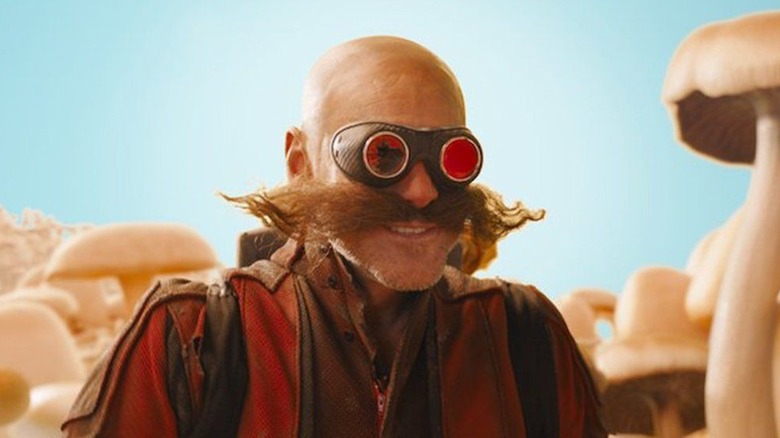 Paramount Pictures
Despite how much fame and fortune it had brought him, Jim Carrey had grown tired of only being known as the guy with the rubber limbs and the silly faces as seen in "Ace Ventura," "Dumb and Dumber," and "The Mask." So, in the late '90s, Carrey branched out a bit and showed off his formidable dramatic acting chops in movies like "The Truman Show" and the Andy Kaufman biopic "Man on the Moon." 
For much of the 2000s, Carrey did a pretty good job at both maintaining the newfound serious side of his career with movies like "Eternal Sunshine of the Spotless Mind," while also still doing successful comedies like "Bruce Almighty." In the 2010s, however, his career began to flounder with stinkers like "The Incredible Burt Wonderstone" and the extremely ill-advised "Dumb and Dumber To," which tarnished the legacy of one of his most beloved movies. 
Yet Carrey returned to the over-the-top comedic acting style of his '90s heyday in the best possible way with his role as villainous scientist Dr. Ivo Robotnik in the surprise 2020 megahit — and surprisingly great — "Sonic the Hedgehog" and its also-solid 2022 sequel. If he is truly serious about his retirement from acting, he at least went out on top and in classic form, rather than letting the 0% Rotten Tomatoes-rated "Dark Crimes" be his final movie ever.
The Lincoln Lawyer -- Matthew McConaughey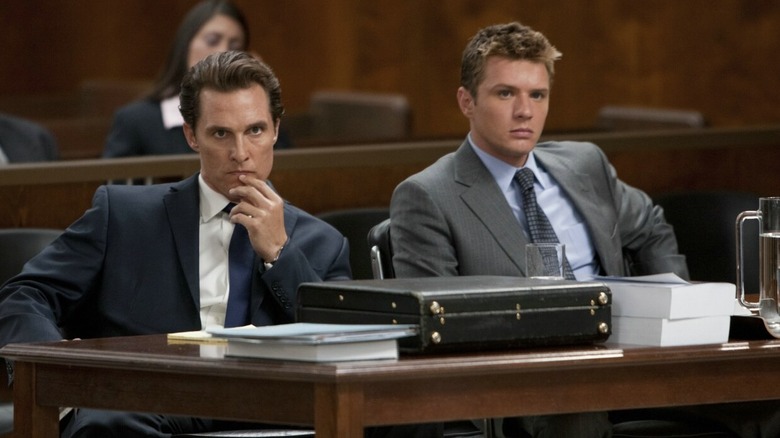 Lionsgate
When you're charming, funny, have good chemistry with your co-stars, and easy on the eyes, Hollywood will often try and turn you into a rom-com leading man/lady and keep you there if you let them. Some actors are content with that and build pretty prolific and lucrative careers in that genre. Others, however, grow tired of the rom-com mill and make a concerted effort to get out of that loop before it swallows them whole and they aren't able to do anything else. 
That's what Matthew McConaughey did in 2011 when he starred in the well-received legal thriller "The Lincoln Lawyer." Up to that point, the actor had become known for romantic comedies and other fairly formulaic fare. He had previously been able to do standout work in movies like a "A Time to Kill" or "Frailty" for every few breezy and unremarkable comedies he got saddled with, but it eventually got to where it had been a number of years since he did anything of substance or that he could truly be proud of. 
Apparently, "Ghosts of Girlfriends Past" was the tipping point, as it was right afterwards that he did "The Lincoln Lawyer" and then very quickly amassed a number of noteworthy performances in acclaimed movies over just the next few years — including a Best Actor Oscar win in 2014 for his incredible performance in "Dallas Buyer's Club."  
Hustlers -- Jennifer Lopez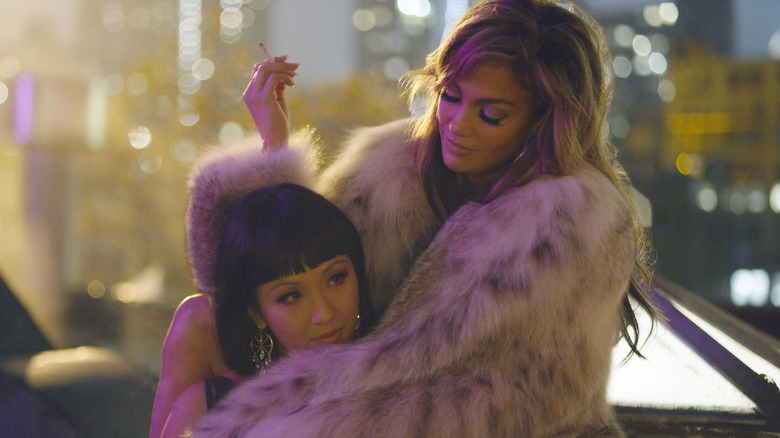 STX Films
Considering that her main gig was being a Fly Girl dancer on "In Living Color" in 1993, it's impressive how quickly Jennifer Lopez established herself as a legitimate A-list actor with roles in movies like "Selena" and "Out of Sight" within her first five years of giving Hollywood a serious go. But those early successes didn't lay as strong of a foundation for a career in acclaimed films as she probably would have liked, and Lopez quickly found herself trapped in rom-com hell for much of the 2000s and 2010s. Even when she did manage to score a role in a different genre, like the thriller "Enough" or the biopic "El Cantante," critical and commercial reception was typically lukewarm at best and absolutely brutal at worst.
Lopez finally showed that she could still do the kind of work that her early acting successes had suggested she was capable of, when she starred in and co-produced the 2019 crime dramedy "Hustlers." Rolling Stone said of her performance, "As a stripper who can work a pole better than rivals half her age, Lopez is that dazzling, that deep, that electrifying." In addition to getting her acting career back on track, the creatively reinvigorated Lopez is also set to release her first new album in nine years sometime in 2023.
Pig -- Nicolas Cage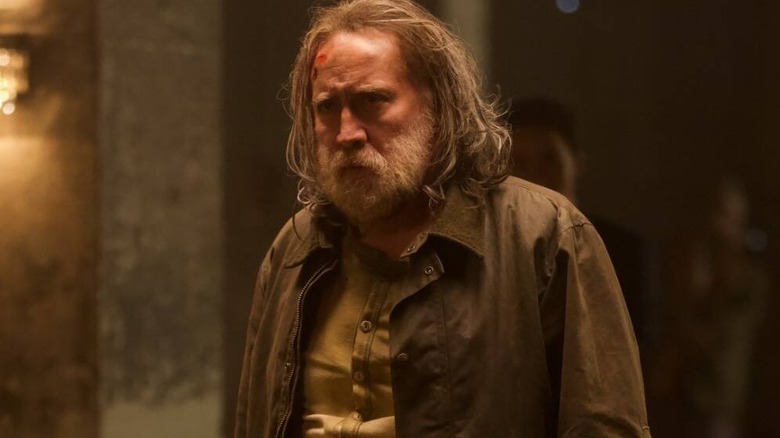 Neon
A number of actors really went all-in on direct-to-video movies in the 2000s and 2010s, and Nicolas Cage hit that market especially hard in 2018 and 2019. In those two years alone, Cage was in nine direct-to-video movies, most with extremely generic titles like "Primal," "Kill Chain," and "Looking Glass," and as unremarkable as such titles would suggest. He would later confess that he took on so many films in such a short time to get out of a serious financial bind he found himself in, which is understandable — but still doesn't change the fact that it put a huge stain on his career. 
With his money woes behind him, Cage was able get a little choosier with his roles going into the 2020s. He used that freedom to star in and co-produce the 2021 drama "Pig," about a man who goes on a dark path of vengeance when someone kidnaps his pet hog. For the first time in years, Cage actually turned in an introspective and subdued performance, racking up review headlines like the one from Indian Express that proclaimed, "Nicolas Cage pulls his career out of the gutter with one of the most blistering performances of his life." 
Just a year later, Cage starred in the hilariously meta action comedy "The Unbearable Weight of Massive Talent," playing an exaggerated version of himself at the absolute perfect moment in his career to be able to do so.
Million Dollar Baby -- Clint Eastwood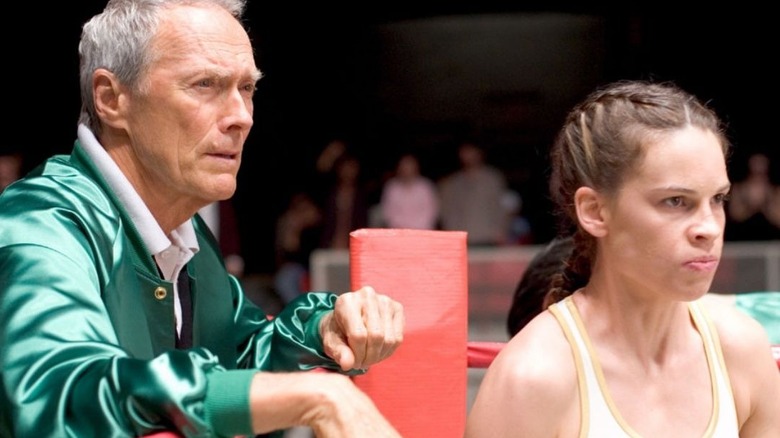 Warner Bros. Pictures
Clint Eastwood was one of Hollywood's best tough guys in the 1960s when he starred in Sergio Leone's "Man With No Name" trilogy, and followed that up with being another one of Hollywood's best tough guys in the 1970s and '80s, playing Harry Callahan in "Dirty Harry" and its four sequels. But even though Eastwood started the '90s off strong with his Oscar-winning Western epic "Unforgiven," the longtime actor and filmmaker soon found himself on a cold streak for perhaps the first time in his career.
Though "The Bridges of Madison County" was acclaimed, Eastwood followed that up with three fairly average thrillers and the fun but ultimately forgettable comedy "Space Cowboys." None of his movies between 1995 and 2004 were bad, but they just didn't come anywhere close to the high standards that audiences had come to expect from Eastwood. He turned all that around and kicked off yet another career renaissance as an actor with 2004's boxing drama "Million Dollar Baby." He had put himself back on the map as a filmmaker the previous year with "Mystic River," but he didn't act in that. However, his starring role in "Baby" not only earned him his second Best Director win but also his first Best Actor nomination since "Unforgiven." 
Not only was his directing career back on track with multiple acclaimed films throughout the 2000s, but the next movie he put himself — 2008's "Gran Torino" — was another well-received performance for Eastwood the actor.
Boogie Nights -- Burt Reynolds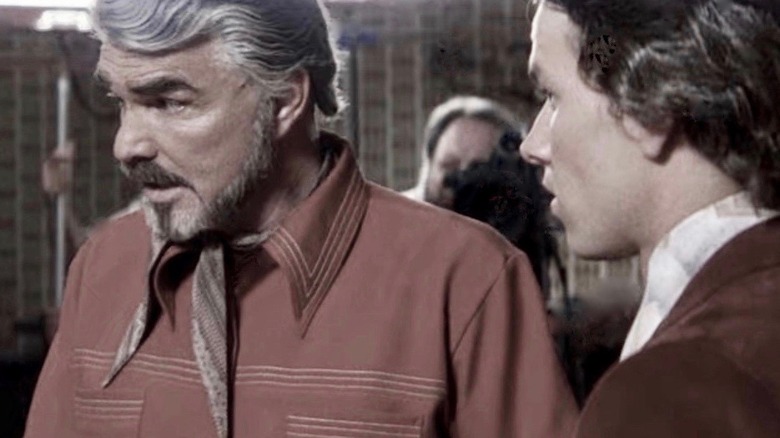 New Line Cinema
If there's one thing nobody could accuse Burt Reynolds of, it's keeping his opinions to himself. That includes movies he's been in and directors he's worked for — even ones that inarguably gave him a much-needed late-career legitimacy boost. Reynolds never minced words regarding how he felt about making the 1997 film "Boogie Nights," or its writer/director Paul Thomas Anderson. In fact, he has more or less said he regrets making the movie altogether, telling Conan O'Brien, "It just wasn't my kind of film," and admitting that he wanted to hit Anderson, who Reynolds described as very much enamored with himself. 
What's odd about Reynolds ragging on "Boogie Nights" is that the movie not only earned Reynolds his first and only Oscar nomination, but it brought renewed attention and praise to his career at a time when it was sorely needed. In the years leading up to his role as adult filmmaker Jack Horner, Reynolds had appeared in such movies as "Meet Wally Sparks," "Cop and a Half," and "Striptease," to name a few of the unfortunate projects he had been relegated to at that point in his life — a far cry and many years from the likes of "Deliverance" or "Smokey and the Bandit." 
"Boogie Nights" reminded the world that Reynolds truly was a talented actor when given the chance, and it's a shame that he only ever looked back at it negatively. 
Rocky Balboa -- Sylvester Stallone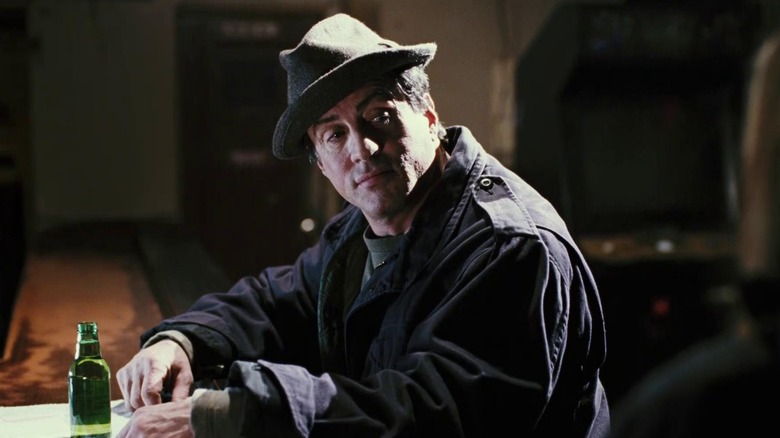 MGM
There was a certain kind of big, bombastic action movie that was extremely popular in the 1980s but largely fell out of favor in the '90s — and with that, stars like Sylvester Stallone, who thrived in the genre, were left trying to reinvent themselves to stay relevant. Stallone did okay for himself at first with decent-sized hits like "Cliffhanger" and "Demolition Man," but those still felt like projects that likely took shape in the '80s and were the last gasps of a dying era.
With the possible exception of his role in the underrated animated film "Antz," Stallone did almost nothing of any consequence for much of the '90s and the first half of the 2000s. Then he decided to try and revive his career by bringing back two of his two biggest franchises: "Rocky" and "Rambo." With the former, he wrote, directed, and starred in 2006's "Rocky Balboa," which saw his breakout character make a late-life comeback. Art mirrored reality, and "Rocky Balboa" earned strong reviews and also went on to launch the well-received "Creed" trilogy — the first two installments of which Stallone appeared in as well.
2008's "Rambo" revival didn't fare nearly as well, but Stallone followed that up in 2010 with the first installment in his successful "Expendables" series that, in a true full-circle moment, reunited him with several of his fellow '80s and '90s action stars who had also been otherwise struggling to keep their own careers afloat. 
Pulp Fiction -- John Travolta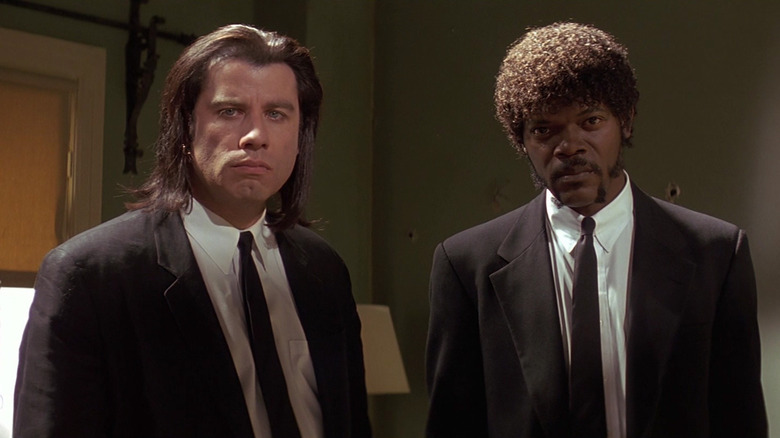 Miramax Films
John Travolta was the king of cool in the late '70s, from his breakthrough role on the television show "Welcome Back Kotter" to movies like "Grease" and "Saturday Night Fever." It's something he struggled to maintain going into the '80s, and by the end of the decade, he was the male lead in a movie about a baby whose inner thoughts could be heard by the audience. To be fair, "Look Who's Talking" was a box office success that became an entire trilogy, but each of the sequels did worse and was less beloved than the first movie — and besides, starring in a movie like that was hardly what Danny Zuko or Vinnie Barbarino would have wanted for their alter ego's future career.
Then, in 1994, along came a budding young filmmaker named Quentin Tarantino who decided that Travolta deserved to be the epitome of coolness again, and cast him as one of the two main leads in his crime epic "Pulp Fiction." With that, Travolta was indeed back, earning his first Oscar nomination since "Saturday Night Fever" and making way for his appearances in other modern classics like "Get Shorty" and "Face/Off." 
It's worth noting that "Pulp Fiction" was also a nice jolt to the somewhat sagging — though not to the extent of Travolta's — career of Bruce Willis who, coincidentally, voiced Mickey the baby in the first two "Look Who's Talking" movies.