The Oscar-Nominated Drama Burt Reynolds Regrets Filming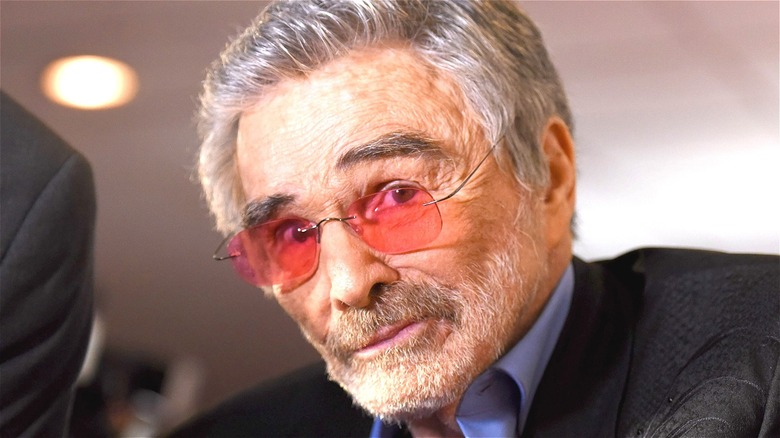 Noam Galai/Getty Images
No matter how smooth productions seem to go or successful the outcomes can be, it's not unusual for actors or directors to eventually express their regrets about any project they've been involved in. They could be small regrets, such as Henry Cavill second-guessing the way he smiled during the graveyard scene in "Man of Steel"; or something much bigger, like Burt Reynolds wishing he'd never have worked on a film that revitalized his career in the late 1990s. 
Kicking off his acting career in 1958, Reynolds worked his way through a variety of small screen roles before landing a supporting turn as Quint from 1962 to 1965 on the legendary CBS Western "Gunsmoke." In the 1970s and 1980s, though, Reynolds worked almost exclusively on the big screen, starring in such classic films as "Deliverance," "The Longest Yard," and "Semi-Tough," as well as "Smokey and the Bandit" and "Cannonball Run," and their sequels.
During his career, Reynolds amassed an astounding 186 roles overall (via IMDb). And while a particular film in 1997 earned the esteemed actor his first and only Oscar nomination, Reynolds came to admit his dislike not only for the production but also the director behind it.
Burt Reynolds said Boogie Nights 'was not my kind of film'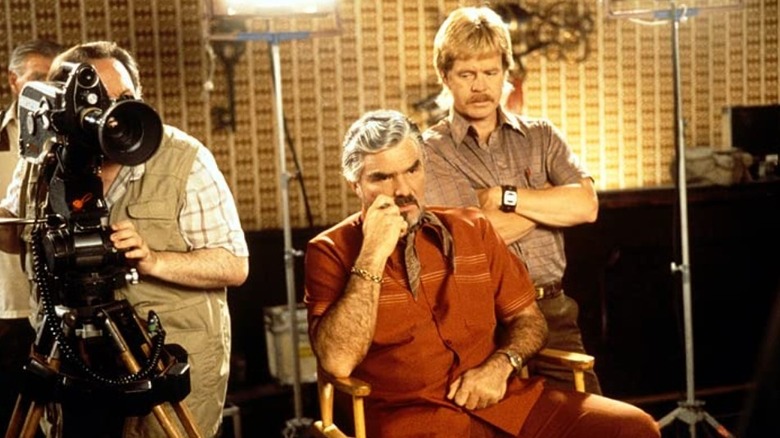 New Line Cinema
In a retrospective article published two days after Reynolds' death on September 6, 2018, The Washington Post recounted how much disdain the film star had for acclaimed director Paul Thomas Anderson and his adult film industry opus, "Boogie Nights." In the film, Reynolds played prolific director Jack Horner, who discovers Eddie Adams (Mark Wahlberg), who stars in Horner's films under the screen name "Dirk Diggler." The film earned Reynolds a Best Supporting Actor nomination, but he lost the statuette to Robin Williams for his role in "Good Will Hunting."
Reynolds got vocal about "Boogie Nights" in a March 2018 interview on TBS' "Conan," telling host Conan O'Brien, "It just wasn't my kind of film ... It made me very uncomfortable because I was afraid they might recognize me."
Reynolds also clarified a story for O'Brien about reports of wanting to hit Anderson "in the face."
"No, I didn't want to hit him in the face. I just wanted to hit him," Reynolds said, drawing laughs from O'Brien and the audience. "I don't think he liked me ... I think mostly because he was young and full of himself. Every shot we did, it was like the first time [that shot had ever been done]."
To illustrate his point, Reynolds recalled the first shot he did for the film, where Horner drove his car to Grauman's Theater: "After, [Anderson] said, 'Isn't that amazing?' And I named five pictures that had that same kind of shot," Reynolds recalled.
Paul Thomas Anderson said there were only three tense days on the set of Boogie Nights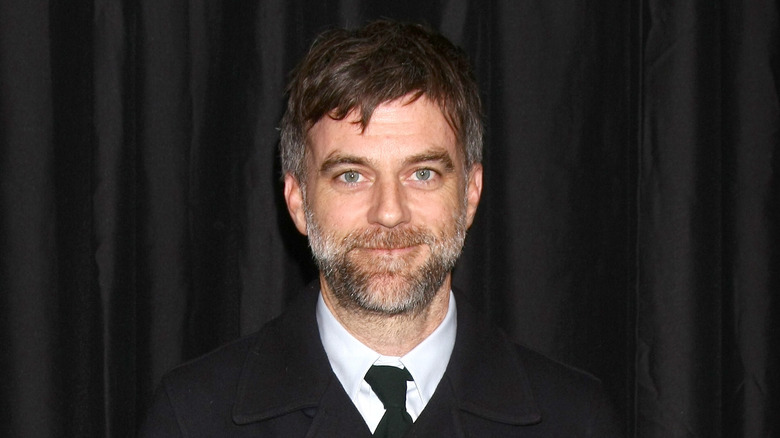 Kathy Hutchins/Shutterstock
According to The Washington Post, Reynolds was so upset after filming "Boogie Nights" that he fired his agent. But in a 2017 interview on "The Bill Simmons Podcast" (via the Post), while Anderson admitted there was "intensity on set" as he filmed a fight between Reynolds' and Wahlberg's characters, the writer-director downplayed any stories of strife during the production.
"I think that when Burt and I kind of got into it, it may have been the day before or the day after, but it was a really tense three days on the set of 'Boogie Nights,'" Anderson told Simmons. "The other 57 days were really fun and a lot of laughs, but there were three tense days there in the middle where Mark was fighting with Burt, or in the film ... It was the middle of summer, it was really hot, and we were all stuck together in that house for a long time, and things were just  —  they were heated."
"Boogie Nights" earned the filmmaker his first Oscar nomination, which was for Best Original Screenplay. Anderson has since been nominated for seven more Oscars, either for writing, directing, or producing. Anderson's latest film, the comedy-drama-romance "Licorice Pizza," is new in theaters.