The Role That Saved George Clooney's Career After Batman And Robin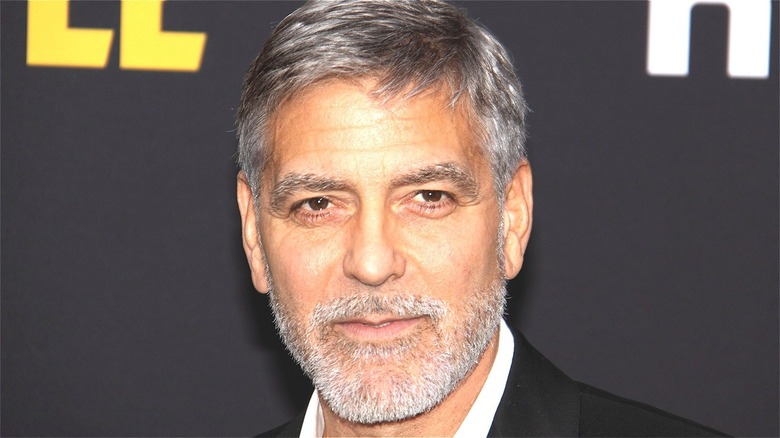 Serge Rocco/Shutterstock
George Clooney is living the kind of life few people could even dream of. He's gone from a high school baseball prodigy to the breakout star of NBC's "ER" to one of the biggest movie stars in the world. Thanks to the sale of his tequila brand, Casamigos, he even managed to become the highest-paid actor in the world in 2018, a year he didn't actually appear in any movies.
That's a lot of winning at life, right there. However, around 1997, it seemed that Clooney's career might take a radically different direction. This was the year the actor starred in the much-maligned Joel Schumacher movie "Batman & Robin," and while the role of the Dark Knight is rarely a bad move for an actor, no amount of  Clooney, Uma Thurman, or Arnold Schwarzenegger could prevent the critics and the audiences from hating the bat nipple-tastic movie, which boasts an abysmal 12 percent Tomatometer rating on Rotten Tomatoes. 
At the time, Clooney's star was nowhere near as bright as it is today, and the risk of "Batman & Robin" derailing his A-list aspirations must have seemed very real. Here's the role that ended up saving his career.
Out of Sight was the course correction Clooney needed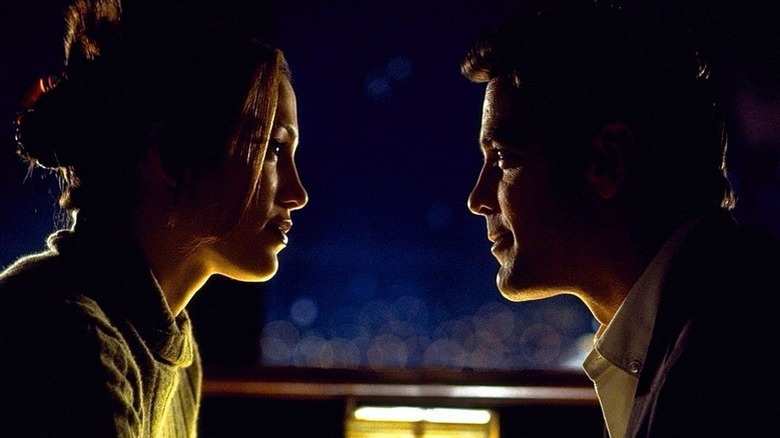 Universal Pictures
In the end, George Clooney didn't have to wallow in Schumacher's cartoonish Batcave for too long before rising out of his potential career funk. In fact, as the actor told The Sun, his very next major role turned out to be his saving grace. 
The movie in question was 1998's "Out of Sight," a Steven Soderbergh-directed comedic crime movie that features Clooney as career criminal Jack Foley and Jennifer Lopez as U.S. Marshal Karen Sisco. "Out of Sight" was nominated for two Academy Awards, and received numerous other awards (via IMDb). This was obviously the exact thing Clooney needed to bounce back from the Batman experience ... which, in turn, was essential for his career, since he was still largely known as a TV actor at the time.
"Steven was coming off a couple of flops and I was coming off 'Batman & Robin' and we both needed a success," Clooney described the leadup to "Out of Sight." "Our backs were against the wall, in a way. I was still doing 'ER' at the time and there were always these conversations about whether you can go from television to film. It was a big deal — and I was losing that argument."
Clooney also revealed that "Out of Sight" was far from a fluke. Instead, it was a very determined correction course to handle the aftermath from the disastrous Batman movie. "After 'Batman & Robin' I realised I was going to be held responsible for the movie, not just for the performance," Clooney said. "And so we waited, and when I found that movie (Out Of Sight), we chased Steven down to direct it."