Jason Momoa Apologizes For Exiting The Crow Remake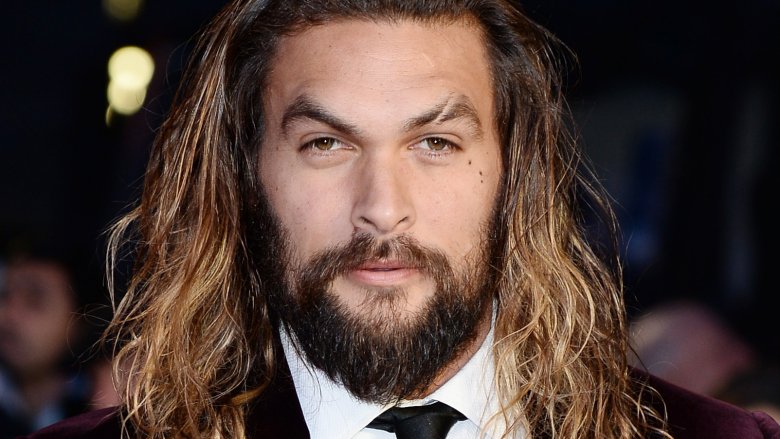 Getty Images
Jason Momoa is just as heartbroken about leaving Sony's remake of The Crow as fans are. 
On May 31, after months of seemingly high spirits and good vibes behind the scenes of The Crow, both lead actor Jason Momoa and director Corin Hardy formally exited the film. Their decision reportedly came after Sony planned to drop out as the worldwide distributor of The Crow, as well as after "creative and financial differences with Samuel Hadida," whose Davis Films financed the film and held underlying rights to the project. Hadida's "inability to close a deal with Sony" motivated the studio's yearning to turn its back on The Crow, which had an understandably strong influence on Momoa and Hardy's feelings about sticking with the film, directly precipitating their departures.
In the wake of the shocking news, Momoa issued an informal statement on Instagram. There, he apologized for leaving The Crow remake and spoke rather cryptically about the whole situation. 
"I've waited 8 years to play this dream role. I love you Corin Hardy and Sony Pictures. Unfortunately I may have to wait 8 more. Not our team. But I swear I will," the Game of Thrones alum wrote in the caption of an Instagram post, which showed off concept art for his version of the Crow, the character played by Brandon Lee, who tragically died on the set of the original The Crow in 1994. 
Momoa then addressed James O'Barr, the creator of the comic book series The Crow. "James O'Barr, sorry to let you down. I won't on the next. This film needs to be set free. And to the fans. Sorry. I can't play anything but what this film deserves and it needs love," said Momoa. "I'm ready when it's right. Love [you] Corin. Aloha, J."
When Momoa spoke with Entertainment Weekly about the film — in which he was meant to play Eric Draven (better known as the Crow), a musician who rises from the dead and seeks to avenge his death and the rape and murder of his fiancée, Shelly Webster — last month, the actor beamed with excitement. 
"I loved the graphic novel [of The Crow]," Momoa said. "I just got a first edition. I got it signed. I always just loved it because of that love story. You never really see it in the first [film], but I loved it. I think it was '94? It came out in a perfect time when I was growing up, I was 14. So anyways, it's an honor to play it."
At the time Momoa and Hardy dropped out of The Crow, the film was weeks away from kicking off production in Budapest, Hungary. 
With The Crow no longer on their radars, Hardy will focus his attention on directing The Nun, a spinoff of The Conjuring, and Momoa will next pop up in James Wan's Aquaman.