The Crow Remake Loses Jason Momoa, Director Corin Hardy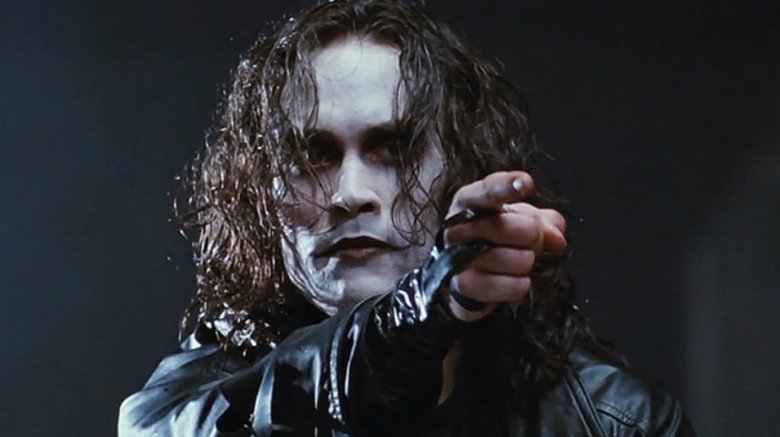 The Crow won't be taking flight any time soon. 
As reported by Deadline, Sony Pictures' planned remake of The Crow has lost both its lead actor and its director. Sources close to the outlet indicated that Jason Momoa, who was set to play Eric Draven (a.k.a The Crow), and Corin Hardy "formally withdrew from the film" on Thursday (May 31) morning. The pair's exit reportedly comes shortly after Sony was planning to separate itself from the flick by dropping out as its worldwide distributor. 
While no explanation for Momoa and Hardy's withdrawal has been given, Deadline notes that the move was at least partially motivated by "creative and financial differences with Samuel Hadida." Hadida's Davis Films banner holds underlying rights to The Crow remake and was serving as its financier. Apparently, Hadida's "inability to close a deal with Sony" sparked the studio's desire to exit, and that had a direct effect on Momoa and Hardy's decision to leave as well. 
Hardy was intended to get behind cameras (and Momoa in front of them) for The Crow within the next five weeks in Budapest, Hungary. The film was already in "full pre-production" with Hardy at the helm. The Crow remake was slated for an October 11, 2019 release, but insiders have indicated that the debut date deal hasn't actually officially closed. 
Just a few months ago, character details and a production start date for Hardy's take on The Crow were revealed. It was said that the remake would stick closely to director Alex Proyas' beloved 1994 original, but make a few interesting changes with the addition of new faces like the "wannabe T-Bird" Ratso, a dude with a "bad face, bad skin, bad teeth" and a "hatred of all things beautiful and proud." 
Now that Hardy has said goodbye to The Crow, he'll focus his filmmaking efforts on his Conjuring spinoff The Nun. Momoa, who was meant to take on the role of the Crow originated by late actor Brandon Lee, will next appear in Aquaman.