The Crow Reboot: Character Details, Start Date Revealed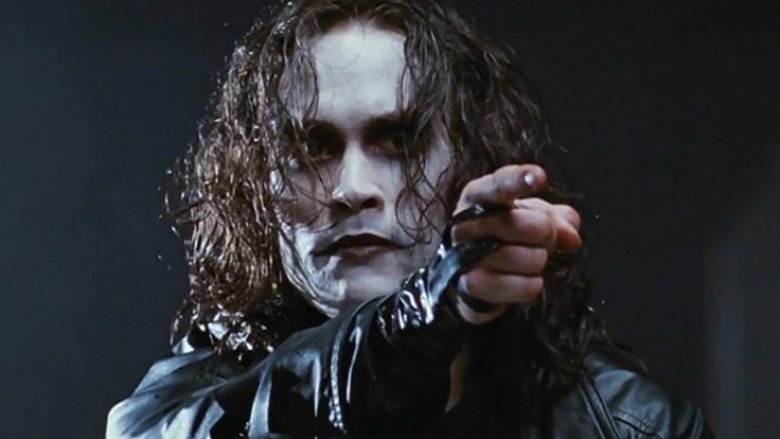 The Crow will soon come back to life for director Corin Hardy's reboot, and now fans know a bit more about what to expect from the movie thanks to a casting breakdown that reveals character details and a filming start date. 
Courtesy of Dread Central, the information indicates that the reboot of The Crow will remain mostly faithful to the story of filmmaker Alex Proyas' adored 1994 original, but will make some interesting changes and add few new faces to the fantasy-drama mix, which is led by Aquaman actor Jason Momoa as Eric Draven, otherwise known as The Crow.
The Crow reboot will seemingly scrap original character Skank (played by Angel David) and replace him with a new guy — Ratso, a "wannabe T-Bird" with a "bad face, bad skin, bad teeth" and a "hatred of all things beautiful and proud." 
Additionally, the characters Albrecht and Top Dollar (originally played by Ernie Hudson and Michael Wincott, respectively) will get a gender-bending treatment for the reimagining. The new Albrecht, a detective rather than a sergeant, is described as a woman in her early 40s to early 50s, a "world-weary soul in a rumpled suit" who's haunted by the unsolved murder cases of Eric Draven (made famous by the late actor Brandon Lee) and his fiancée, Shelly Webster. Though Albrecht will struggle with marital issues and get caught up in "fighting against an ever-increasing wave of crime and corruption in the city," she has "the heart of a warrior" and is "determined to prevail against all odds." 
As for Top Dollar, he transforms from the city's biggest crime boss into a "lean, reptilian woman who came of age amidst lust and cruelty and has survived by embracing both." Aged 20 at the youngest and 30 at the oldest, the new Top Dollar is T-Bird's girl and the co-manager of Hotel Reno, where she uses her charm to "draw in susceptible girls"; has an "almost psychic instinct for seeking out a lie"; and possesses a "withering gaze" that makes her "something of a Medusa."
Top Dollar was the central villain of the OG The Crow, but it appears that in the reboot, it's T-Bird (originated by David Patrick Kelly) who takes the top spot of the big bad. The rebooted character's breakdown reads, "Strong and wiry with the cold eyes of a wolf and an endless hunger where his heart should be. Lacking in conscience, covered in prison ink. Has taken over the old Hotel Reno on the outskirts of town where he rolls with Top Dollar and his notorious gang. Tonight he becomes a made man, but deep down he knows he wants it all."
The refreshed version of Eric's fiancée Shelly is described as "a dancer with effortless talent" and an "undeniable beauty ... matched only by her passion to teach dance to the inner city girls at her home studio." T-Bird and Top Dollar's gang brutally murder her, however, a tragedy that sets off a "violent chain of events as Eric seeks to avenge her death."
Dread Central also provided breakdowns for Funboy and Tin-Tin, characters played by Michael Massee and Laurence Mason in the original movie. Here's the new description for Funboy: "20s – 30s, his bloodstream a seething cocktail of illegal pharmacology. His eyes fixed in the stare of a man seeing visions. Funboy runs T-Bird's drug kitchens at the Hotel Reno. He wears a long leather trench coat sporting a happy skull-face." And here's the breakdown for the updated Tin-Tin: "30s, a hulking monster of a man with unstoppable fists. T-Bird's indefeatable champion in the ring. Mean and tough. Accustomed to being shunned, grateful for the society of savages who have taken him in (T-Bird, Top Dollar, Ratso, Funboy, Gideon)."
It remains unclear who might play these characters, as studio Sony hasn't announced an official cast roster. 
According to the new info, The Crow reboot is set to start shooting this July in Budapest, Hungary. This seems to line up with past reports that noted the movie would begin pre-production in February. The film doesn't yet have a release date.