Krypton Renewed For Season 2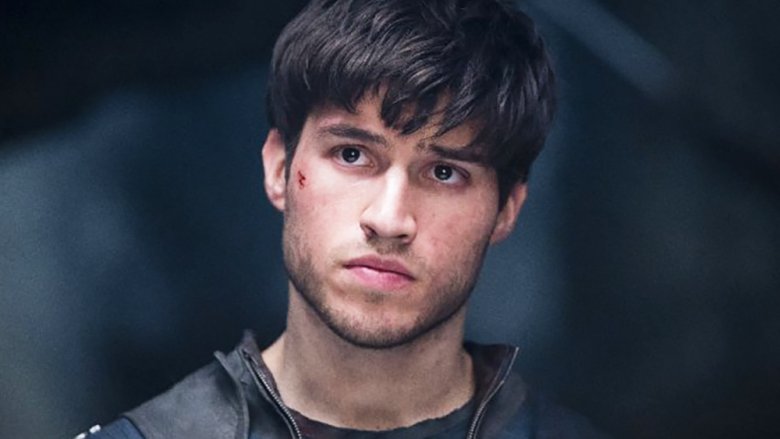 Syfy
Krypton will live on. 
Syfy has officially renewed Krypton for a second season ahead of its May 23 season finale (via Variety). The series' sophomore turn is expected to premiere sometime in 2019, but the network hasn't given an exact time frame for such a launch. 
While Krypton had some longtime Superman fans worried about its premise — what would a Superman show be without Superman himself? — the series has performed well on Syfy, averaging 1.8 million viewers in Live+3 ratings. Its freshman turn is also the network's most-watched premiere season of an original series since 2014's Ascension and the most-watched season of any Syfy-housed scripted series since 2015's Defiance. 
From executive producers David S. Goyer and Cameron Welsh, who also serves as showrunner, Krypton chronicles the events happening on Superman's home planet, the eponymous Krypton, two generations before his birth. It follows the Man of Steel's grandfather, Seg-El (Cameron Cuffe), as a young man facing ostracization and immense hardship. After the House of El is shunned from the outside world, Krypton is in total disarray, and things only get more complicated when the earthly time-traveler Adam Strange (Shaun Sipos) tells Seg-El he must make a choice between life and death: he can either save Krypton from destruction to ensure that Superman will be born and save humanity from the evil Brainiac (Blake Ritson), or he can allow the planet to to be decimated. 
Krypton also features Georgina Campbell as Lyta-Zod, Elliot Cowan as Daron-Vex, Ann Ogbomo as Jayna-Zod, Aaron Pierre as Dev-Em, Rasmus Hardiker as Kem, Wallis Day as Nyssa-Vex, Ian McElhinney as Val-El, Colin Salmon as General Dru-Zod, Alexis Raben as Rhom, Tipper Seifert-Cleveland as Ona, Hannah Waddingham as Jax-Ur, Rupert Graves as Ter-El, Paula Malcomson as Charys-El, Gordon Alexander as Quex-Ul, and Andrea Vasiliou as Kol-Da.
Now that Krypton will definitely be taking a second trip around the small screen, it joins fellow returning Syfy series Channel Zero, Happy!, The Magicians, and 12 Monkeys. The network's forthcoming new originals include George R. R. Martin's Nightflyers and Deadly Class, the Image Comics graphic novel adaptation from Avengers: Infinity War directors Joe and Anthony Russo.