11 Movie And TV Actors You Might Recognize As Social Media Stars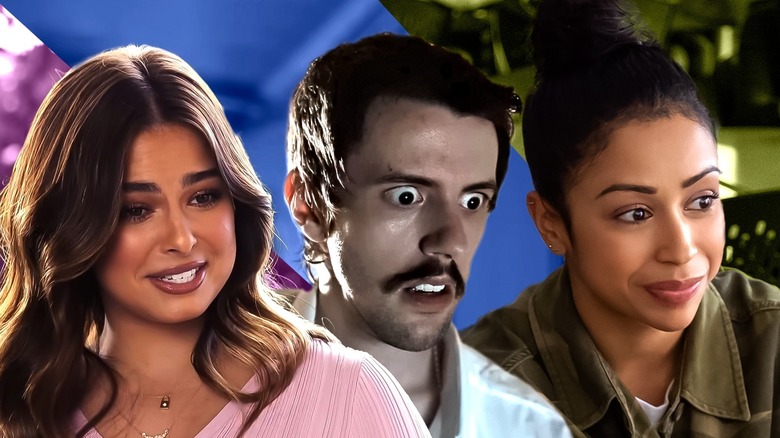 With the rise of overnight stars on social media, seeing new faces on the big screen that already have their own built-in fan base is becoming more common. YouTube, Instagram, Twitter, and TikTok have fostered an online environment where talented individuals with interesting or engaging content can become household names with millions of followers without ever being involved in mainstream media.
This is new territory for Hollywood since, before the internet, they were the movers and shakers of celebrity culture. Becoming famous before the advent of social media without film, television, or print credits seemed impossible. In some ways, cultural tastemakers are being removed from the equation altogether. What's the need for a middleman when tailored content and media personalities can be directly connected to their intended fan base through social media?
Thanks to this shifting tide, producers are starting to take notice of self-made celebrities on social media, casting them in movies and shows based on their follower count alone. It's safe to assume that this is done partly to bring in their pre-established audience of younger Gen-Z fans, but it also can be seen as an acknowledgment of significant change in the entertainment industry. Regardless, there are lots of fresh faces appearing in big-budget movies and television shows these days that have people who really excited. So, here's a selection of movie and TV actors you might recognize as social media stars.
Scott Seiss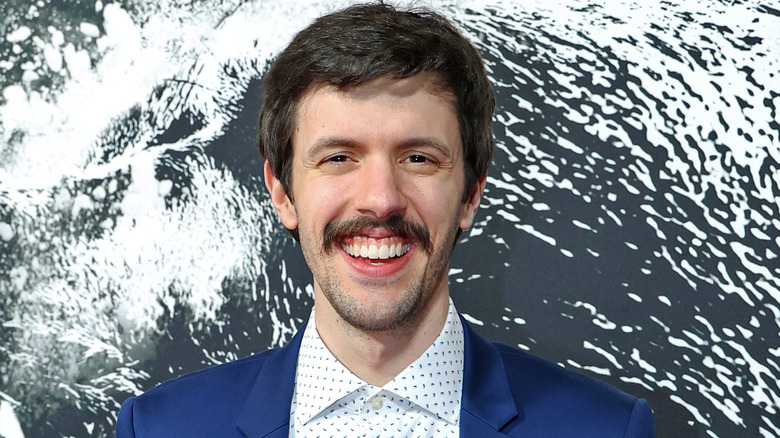 Kayla Oaddams/Getty Images
Comedy is alive and well on social media, since more people than ever before have the chance to make funny stuff with minimal effort, which makes it even funnier for viewers. Short-form comedic content is huge on sites like Instagram, YouTube, and especially TikTok where they get shared all over the internet. That's exactly how someone like Scott Seiss went from an everyday guy to a major character in this year's biggest thriller comedy.
Scott Seiss is an actor, comedian, writer, and content creator who struck gold with his series of viral videos called "Angry Retail Guy." These sketches are focused around Seiss playing a version of himself who works at IKEA delivering hilarious responses to common customer issues that anyone who has worked in retail can relate to. Each one of these sketches garnered millions of views, likes, and shares across several social media platforms which gave Seiss a massive online following with over 1.7 million on TikTok alone. It's because of this success that Scott Seiss was able to land a major role in 2023's unexpected hit film, "Cocaine Bear." Seiss plays Tom, a paramedic who responds to a cocaine-fueled bear attack. Of his minor but notable role, Scott Seiss touched on how much he enjoyed the idea of "Cocaine Bear" during an interview with OnMilwaukee. He said, "When I saw the trailer ... obviously I liked it because I'm in it a lot, but even if I wasn't in it, I'd still be so excited to see the movie. It just looks like a really fun night at the movies."
Addison Rae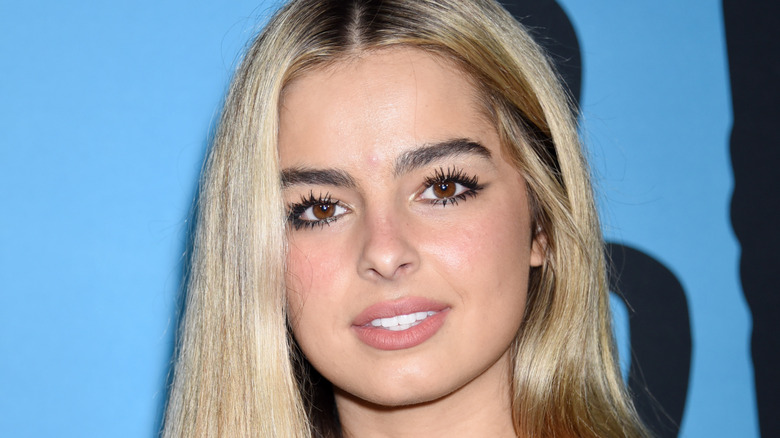 Ga Fullner/Shutterstock
At this point, pretty much everyone has heard of Addison Rae. She has over 88 million followers on Tiktok and landed on the 2021 Forbes 30 Under 30 list for social media at #20. This is someone who has taken their success and turned it into a brand by producing her own beauty products under the Item Beauty line, thus becoming an extremely influential person both online and off.
To complete her domination of all media, Addison Rae also ventured into acting in recent years by leading a 2021 Netflix romantic comedy titled "He's All That." This film, a gender-swapped remake of the 1999 flick "She's All That," stars Rae alongside Tanner Buchanan as two would-be lovers from different backgrounds and with completely different personalities. Rae plays the role of Padgett Sawyer, a high school TikTok influencer who decides to mold a quiet and reserved student (played by Buchanan) into the next prom king on a bet. While this character isn't much of a stretch from the actress playing her, it still proves the power of being online famous by allowing Addison Rae to star in a major Netflix production.
Ryan Higa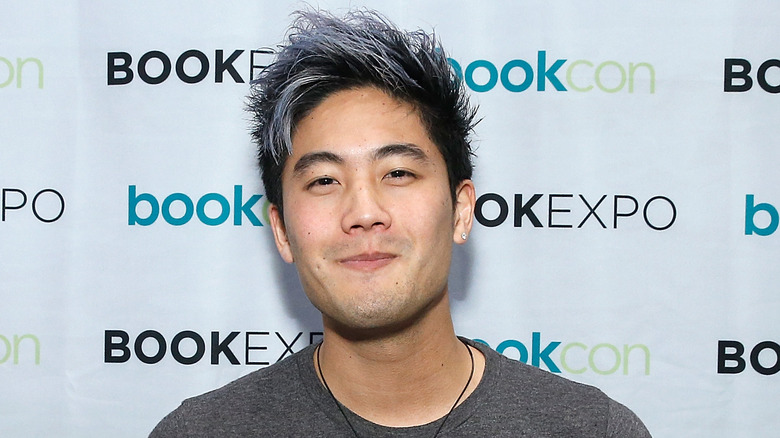 John Lamparski/Getty Images
Unlike some of the other internet celebrities on this list, Ryan Higa has been around for a very long time. Having started his YouTube channel in 2006, he became one of the most popular content creators on the platform by reaching millions of people with his comedy videos and sketches. At one point in 2009 he even became the most-subscribed channel on YouTube until he was dethroned by PewDiePie in 2011. Higa was even the first YouTuber to reach two and three million subscribers as his channel grew, but his online presence has transitioned into more of a streaming role with nearly a million followers on his Twitch channel.
With as long and intense of a career as Ryan Higa, it's natural that he would somewhat transition to more mainstream performing when given the chance. Ultimately, he's appeared in two significant films over the past few years, "Tell Me How I Die" and "Finding ʻOhana." The first was a 2016 psychological thriller directed by D. J. Viola that stars Virginia Gardner, Nathan Kress, and Ryan Higa as college students who are given a drug that gives them disturbing visions of their eventual deaths. "Finding 'Ohana" is a 2021 Netflix-produced family film that serves as a Hawaiian re-imagining of 1985's "The Goonies." Ryan Higa features in a small but enjoyable role as basically himself.
Liza Koshy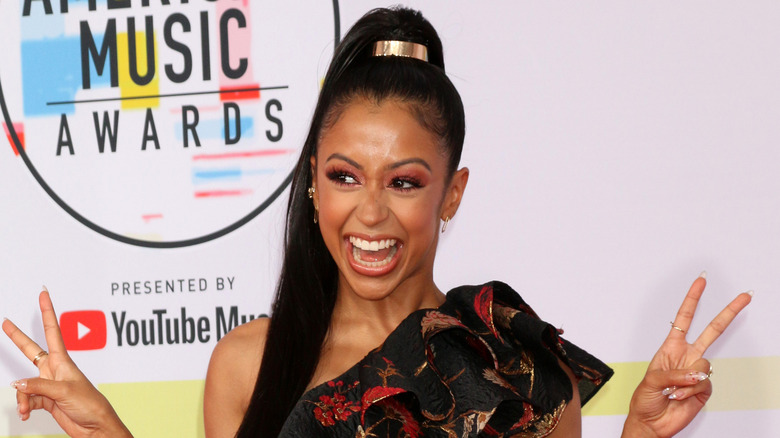 Kathy Hutchins/Shutterstock
If you've been on the internet in the past decade, you've definitely come across Liza Koshy at some point. She is a massively popular online personality who currently has over 17 million subscribers on YouTube, and continues to get more each day. Koshy got her start on the defunct short-form site, Vine by making six-second clips back in 2013 before transitioning over to YouTube where she got even more popular. She has twice been listed in Time magazine in both their 2019 "25 Most Influential People on the Internet" and "100 Next" lists as one of the highest-ranking people, which is pretty impressive.
Like many others on this list, Liza Koshy parlayed her online fame into mainstream stardom by becoming an actress on a variety of projects. She actually made her first debut role as Aday in Tyler Perry's 2016 flick "Boo! A Madea Halloween" and continued landing notable castings ever since. Some of her most interesting and recognizable appearances include as Violet Adams in "Freakish," The Explorer in "Escape the Night," herself in "Scooby-Doo and Guess Who?," and Veronica Hill in "Hamster and Gretel." Koshy also hosted the Nickelodeon revival of "Double Dare" from 2018 to 2019, and was even nominated for a Daytime Emmy as a result. Most recently she starred in the Netflix-produced dance comedy called "Work It" alongside Sabrina Carpenter and Keiynan Lonsdale.
Charli D'Amelio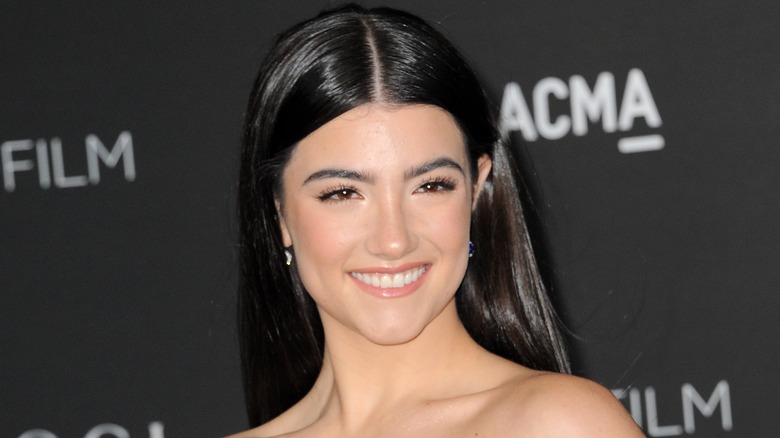 Tinseltown/Shutterstock
One of the most well-known people to get big on social media has got to be Charli D'Amelio, who quickly became the most followed content creator on TikTok not long after beginning her channel in 2019. Coming from a dancing background, D'Amelio struck gold by riding the wave of dancing videos that fans can't get enough of on TikTok which led her to have over 150 million followers and 11 billion likes on the platform.
While she mainly remains an online personality and influencer, Charli D'Amelio has also pivoted towards having a presence in the entertainment industry as an actress. One of her first forays into mainstream media was her voice role as Tinker in the 3D animated film "StarDog and TurboCat" back in 2020. This was her only film appearance to date, but D'Amelio has continued having a prominent career in television with several on-screen parts in various shows. One such example was "The D'Amelio Show," a Hulu docuseries detailing the lives of Charli D'Amelio and her family over the course of two seasons. She has also had roles in projects like "Celebrity Family Feud," "Hype House," and "The Simpsons" where she often plays versions of herself. Interestingly, her dancing background came into play with her recent appearance on season 31 of "Dancing with the Stars" where she actually won the show alongside her partner Mark Ballas.
King Bach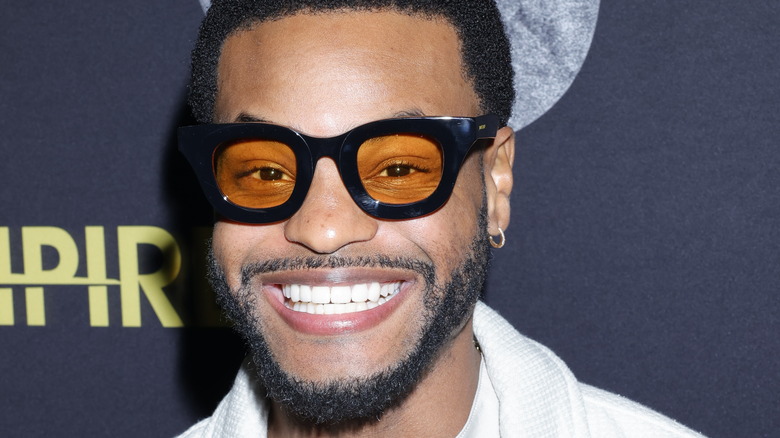 Arnold Turner/Getty Images
Andrew Byron Bachelor, better known by his online handle of King Bach, is an online personality who originally got his following by posting comedy content on Vine. Back in 2015, King Bach had become the most highly-followed account on the platform by reaching over 16 million users subscribed to his feed (beating out the likes of Nash Grier, Josh Peck, and Logan Paul). From there he took his significant fanbase and transitioned into a boon of acting roles over the past decade.
King Bach has appeared in many film and television roles alike, but his most well-known appearances have been on the small screen. He gained early recognition for minor parts in "House of Lies" and "The Mindy Project" before landing a significant leading role in the Adult Swim series "Black Jesus." The show starred King Bach as Trayvon in seasons 1 and 2, a companion of Black Jesus (played by Gerald "Slink" Johnson) living in modern-day Compton. From there he has landed notable parts such as Sam Parker in "Resident Advisors," Colt in "Workaholics," Bailey in "The Walking Dead," Jackson in "Creepshow," and Isaiah in "Black-ish." On the big screen, King Bach has landed roles in movies like "The Babysitter" and "Greenland."
Lilly Singh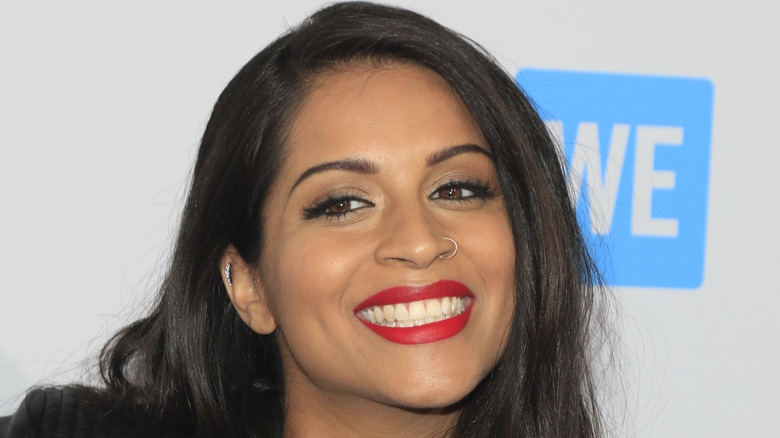 Kathy Hutchins/Shutterstock
Lilly Singh is one of the biggest names to ever come out of YouTube, and she's transformed her substantial online fanbase into a respectable acting career in movies and television. Singh began her self-made journey by starting a YouTube channel in 2010 before quickly dominating the platform in both subscribers and personal income generation. Currently boasting over 14 million subscribers, she has consistently ranked as one of the highest-grossing content creators on YouTube by Forbes over the past few years. All this notoriety significantly boosted Singh's ability to shift her career away from solely being an internet personality and towards having credits in film and television.
As an actress and performer, Lilly Singh has a large filmography with many interesting roles under her belt. Some of her earliest credits include voice work as Misty in "Ice Age: Collision Course," Cathy in "Bad Moms," herself in "Bizaardvark," and Raven in HBO's "Fahrenheit 451." She also broke new ground in late-night television by creating "A Little Late with Lilly Singh" on NBC, where she was the first person of Indian heritage to host a show of this kind on a major network from 2019 to 2021. In recent years Singh has made appearances in things like "America's Got Talent," "The Simpsons," and "Dollface" as well as a major voice role in the hit Dreamworks animated feature film "The Bad Guys" as Tiffany Fluffit.
Baby Ariel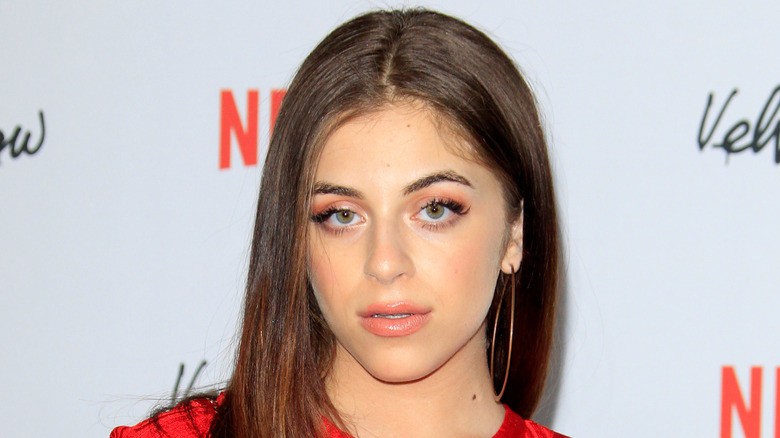 Kathy Hutchins/Shutterstock
Ariel Rebecca Martin, also known as Baby Ariel, is an online personality who got an early start on musical.ly in 2015 (which would eventually be rebranded as TikTok). She currently has over 36 million subscribers on the platform, and consistently ranks as one of the most influential people online with sites like Forbes. Baby Ariel was even noted on Time's 2017 "The 25 Most Influential People on the Internet" alongside the likes of BTS, Kim Kardashian, Markiplier, and Chrissy Teigen.
Although Baby Ariel still mainly focuses on her online persona, brand, and charity work, she still has fostered a small but interesting acting career. This began in 2017 with a one-episode role as Tiffany in "Bizaardvark," but has since continued with appearances in things like "Henry Danger," "Double Dare," and "Bixler High Private Eye." Her most famous performance to date is Wynter Barkowitz in the Disney Channel movie "Z-O-M-B-I-E-S 2" which was a kid-friendly fusion of a musical with zombies. Baby Ariel has also been cast in an upcoming and mysterious horror thriller titled "Oracle," which will be directed by Daniel Di Grado and star the likes of Ryan Destiny and Heather Graham.
Colleen Ballinger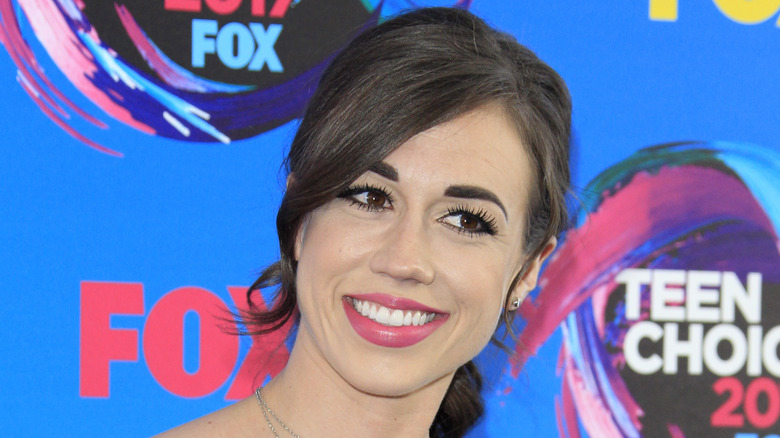 Kathy Hutchins/Shutterstock
Remember Miranda Sings? How could you not — she was all over the internet back at the peak of her popularity a few years ago. She still has millions of subscribers across YouTube and TikTok to this day. What you may not realize is that Miranda Sings is a character and the invention of a unique comedian named Colleen Ballinger. She created the "Miranda Sings" character in 2008 and used the success of her strange, ironic persona to make a whole career out of portraying her in various videos and shows.
As Miranda Sings, Ballinger had appeared in character on numerous shows throughout the 2010's such as "Victorious," "Comedians in Cars Getting Coffee," and "The Tonight Show Starring Jimmy Fallon" without ever breaking. This led her to even get her own Netflix series titled "Haters Back Off" which followed the completely made-up personal life of Miranda Sings as she continues desperately seeking internet fame through her videos. The series only ran for two seasons from 2016 to 2017 but was generally regarded with mixed reviews across the board. As a real person, however, Colleen Ballinger has also found acting success with roles like Colleen in "Ralph Breaks the Internet," Roxanne in "The Angry Birds Movie 2," and Crandy in "Centaurworld."
Bryce Hall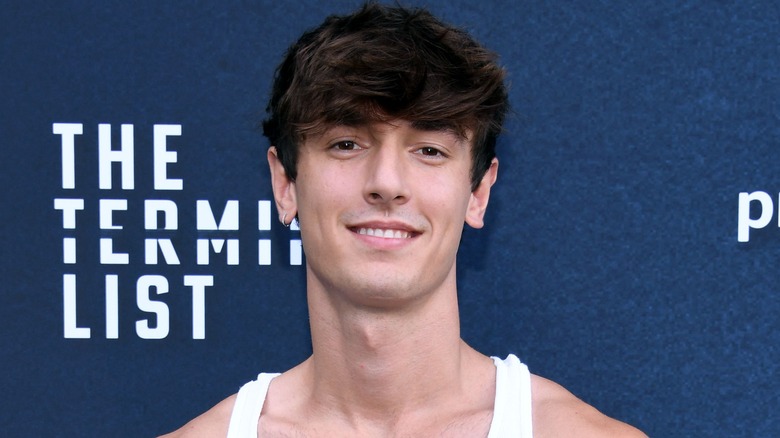 Jon Kopaloff/Getty Images
Bryce Hall is a super successful and popular social media personality who has been consistently maintaining an online presence since he was 15 years old. These days, Hall boasts a massive following with over three million subscribers on YouTube and nearly 24 million followers on TikTok, with billions of likes across both. Interestingly, Hall briefly dated another influencer on our list in 2020 when he became involved with Addison Rae before their eventual breakup in 2021.
Nonetheless, Bryce Hall has proven to be a popular enough presence that he's found minor success as an actor in a handful of projects. Hall first appeared in an uncredited role in "He's All That" as a high school student alongside his former real-life partner, Addison Rae. He then continued by being cast in one episode of the comedy series "Oh Hell No! With Marlon Wayans" where he was in season one's "Bryce Hall: Boo! or Boo-hoo!?" episode. Additionally, Bryce Hall has some upcoming roles in the pipeline, including appearances in "Black Spartans" and "Skill House."
Loren Gray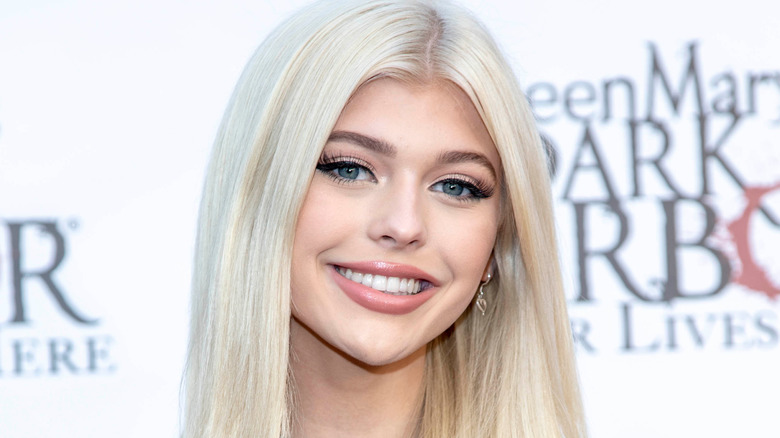 Eugene Powers/Shutterstock
Fans of Loren Gray may be surprised to learn she has any kind of acting career at all, since she's mainly known as a TikTok personality and singer. While her focus is definitely more on her music than it is acting, she's nonetheless appeared in enough on-screen roles to merit a discussion on her filmography. Gray is a massive social media presence who currently ranks as one of the most followed users on TikTok with over 54 million followers at the moment. She is also an independent musical artist with multiple singles and collaborations in her discography.
While her acting career is minimal, it's still important to note what sorts of performances she's done in recent years. One of her biggest roles was in the two-season Snapchat series " Glow Up with Loren Gray" which featured herself sharing career advice, positive affirmations, and beauty product tutorials directly to fans. Gray has also scored minor roles such as Cleme Crane in "Outsiders" and as the voice of Twitchy in "100% Wolf." Furthermore, Loren Gray also has a history of performing in music videos for talent such as Hrvy, Taylor Swift, Kim Petras, Jamie Lynn Spears, and Grace Gaustad.