You'll Soon Be Able To Find Out More About Your Favorite Movies On TikTok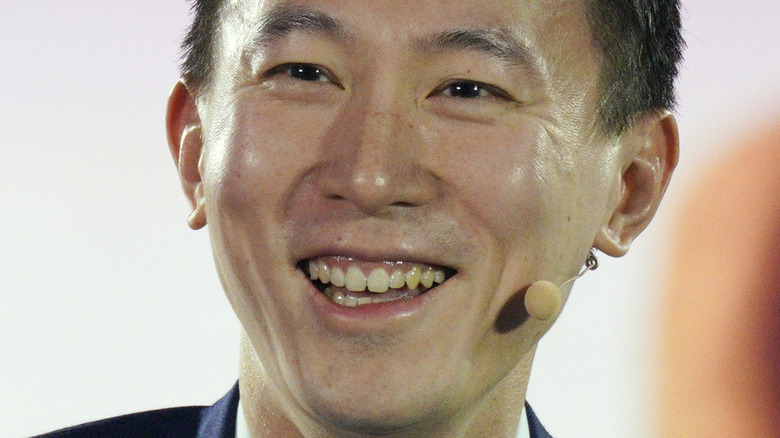 Bloomberg/Getty Images
TikTok, the world's most infectious video sharing app, is about to become a dream for cinephiles.
TikTok's rise in popularity and cultural dominance is nothing to scoff at. Forbes says that the video sharing platform, which allows users to post bite-sized clips and videos up to 10 minutes long, was one of the most downloaded smartphone apps in 2022. As of 2023, the ByteDance-developed app boasts more than 1 billion downloads on Google's Play Store, besting the likes of ride-sharing app Uber and gaming success "Temple Run 2." With so many eyes on the platform, it's no wonder that several corporations and companies are trying to take advantage of the application to boost their own profiles (and profits). 
What particularly makes the application so compelling is the diversity of content. Like YouTube, viewers can watch videos based on thousands of topics, from niche how-to clips, to dance videos, which made the app a sensation in the first place. As with any other platform, cinephiles have found their own little corner to dominate. 
Streaming giant Netflix's TikTok account holds over 32 million followers, making it one of the most-followed creators on the platform. "Fresh Prince" headliner Will Smith, meanwhile, has a following of over 73 million on TikTok, placing him in the top 5 most-followed accounts. As TikTok's dominance continues to rise, particularly amongst viewers interested in movie-related subjects and creators, one company has figured out how to keep the platform more engaging for cinephiles.
TikTok and IMDb are partnering up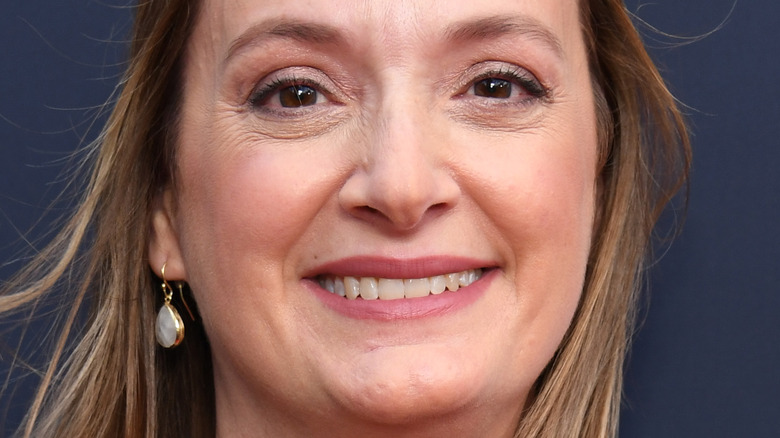 Jon Kopaloff/Getty Images
The Hollywood Reporter has learned that TikTok is partnering up with IMDb to show users relevant information surrounding their favorite film or television series. When a creator debuts a new video, they will be able to tag a project listed on IMDb — relevant to their clip — and allow viewers to learn more about it. This can include plot details, cast information, and release dates. The information, licensed from the Amazon-owned movie database, will appear in a dedicated in-app page, streamlining the experience. The tagged project will appear above the video's caption. Users can click on it to start their rabbit hole journey. United States and United Kingdom TikTok users will be the first to try this feature out.
TikTok creators will also be able to tag their favorite TV shows and movies on their profiles. Clicking on a creator's favorite project will link out to the IMDb-licensed page. Grace Li, the director of strategic partnerships at TikTok, told the outlet that tags and videos surrounding movies and television shows are some of most popular on the platform. "This innovative collaboration enables TikTok creators to showcase and share the movies and shows they love, further extending the IMDb mission to help customers discover and decide what to watch and listen to, wherever they are," IMDb's COO Nikki Santoro said in a statement.
This brand new feature, in theory, could be a fantastic way for studios and creatives to get more eyeballs on their upcoming projects. Consider how Netflix and Will Smith, two of the most popular creators on the platform, could use the IMDb feature to boost information surrounding their upcoming projects.