Why Rodney From Coffee & Kareem Looks So Familiar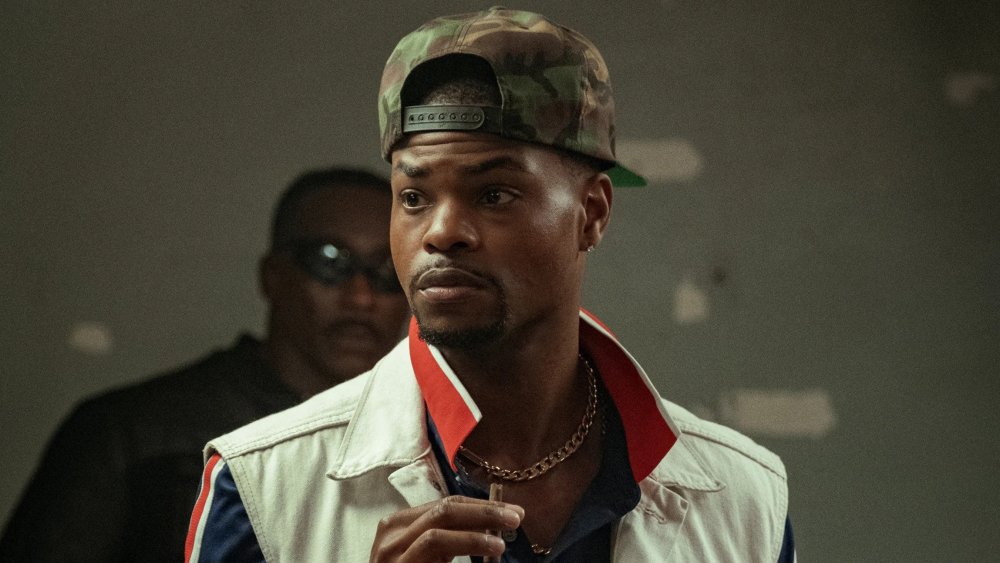 Netflix
Coffee & Kareem is Netflix's newest buddy comedy, and it's populated by tons of familiar faces. Stars Ed Helms and Taraji P. Henson should be immediately recognizable in the roles of Officer James Coffee and his new girlfriend Vanessa Manning, but those aren't the only memorable visages streaming into a living room near you. If the young scene-stealing actor who portrays one of the criminal sidekicks to Orlando Johnson (RonReaco Lee) is giving you a sense of déjà vu, there's a good reason.
The plot of Coffee & Kareem concerns one enterprising 12-year-old's ill-fated attempt to poison the relationship between Officer James Coffee and his mother, Vanessa. In order to scare Coffee away, Kareem Manning (Terrence Little Gardenhigh) hires local tough Orlando Johnson to rough him up. Johnson comes onto the scene flanked by two lackeys, Dee and Rodney. The frighten-for-hire doesn't go off as planned, forcing Coffee and Kareem to work together to protect their family from the criminal underworld they've unwittingly stumbled into.
The gangster Rodney is played by comedic actor Andrew Bachelor, also known by his stage name King Bach, and he's been visible for quite some time on platforms beyond traditional media.
Andrew Bachelor was the most popular Vine star on the platform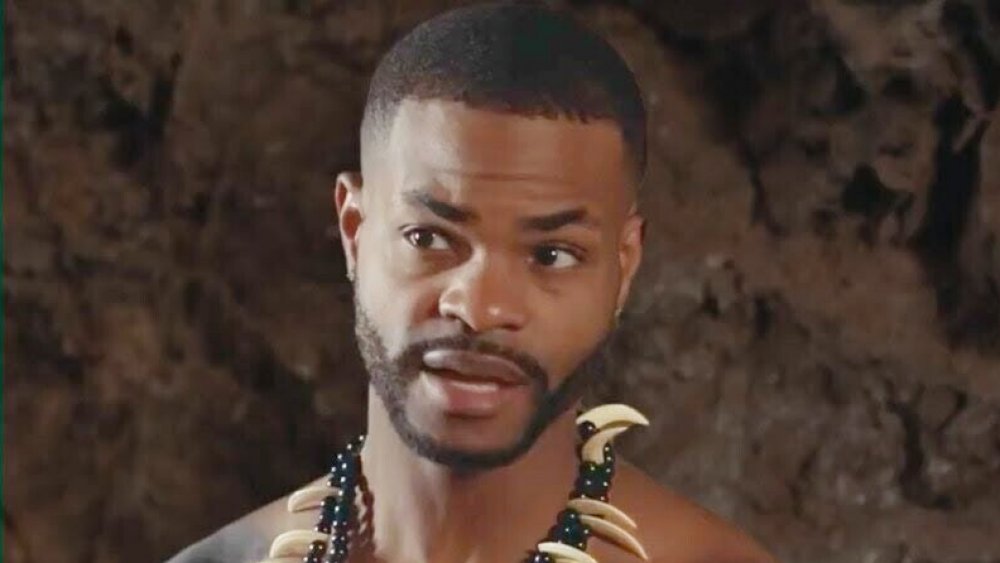 Before TikTok, Twitter launched its own micro-video platform, Vine. (If you're old enough, you just might remember it.) While that platform didn't last, it did launch the careers of several viral video stars — among them, King Bach. Bachelor's Vine channel topped out around 19 million subscribers and over 6 billion total views (via Rankzoo). He earned several awards for his short-form work, including Streamy Awards for Viner of the Year in 2015 and 2016, and a 2017 Streamy nomination for Storyteller of the Year. Both Forbes and Time Magazine named him a "top influencer" around the same time.
The runaway success of his independently produced Vine channel earned him his own TV series based on his sketch comedy work. King Bachelor's Pad started running back in 2012, and remains in production after 92 episodes (via IMDb). With all that sketch comedy to produce, it's a wonder Bachelor has had time to do anything else — but he certainly has.
Andrew Bachelor made the TV rounds before landing in features at Netflix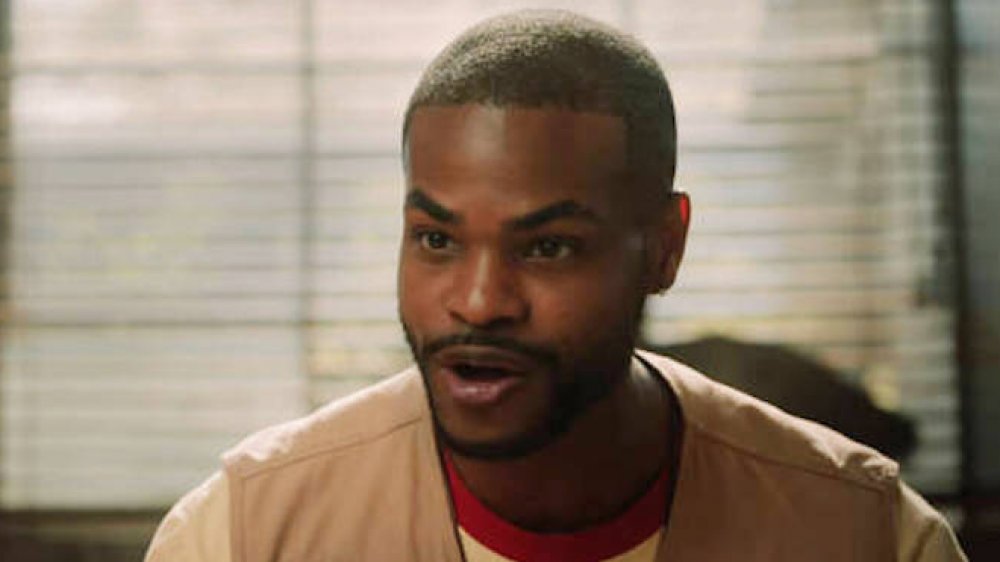 Netflix
Traditional media took notice of the young upstart on Vine, and started casting Bachelor in guest and recurring roles on a number of notable programs. Bachelor appeared on the TV miniseries Football U, Fox and Hulu's Mindy Kaling medical comedy The Mindy Project, the sketch comedy show Key & Peele, and the short-lived Black Jesus, just to name a few. Bachelor continued making brief TV appearances through 2018, but since has transitioned to focus on movies. He has no fewer than eight feature film projects either completed or entering post-production as of this writing. That's quite the slate, but Bachelor is a proven workhorse.
Coffee & Kareem isn't Bachelor's first rodeo in a Netflix original film, either — he had a memorable turn as the animated camp counselor Logan in 2019's alien invasion-meets-summer camp comedy Rim of the World. That flick is one of the underappreciated Netflix gems that you shouldn't ignore, in no small part thanks to Bachelor's performance. Someone over at the streamer must have enjoyed his work, because they snapped him up for Coffee & Kareem pretty quick — and smart money says you'll be seeing much more of King Bach.