The Exorcist Canceled At Fox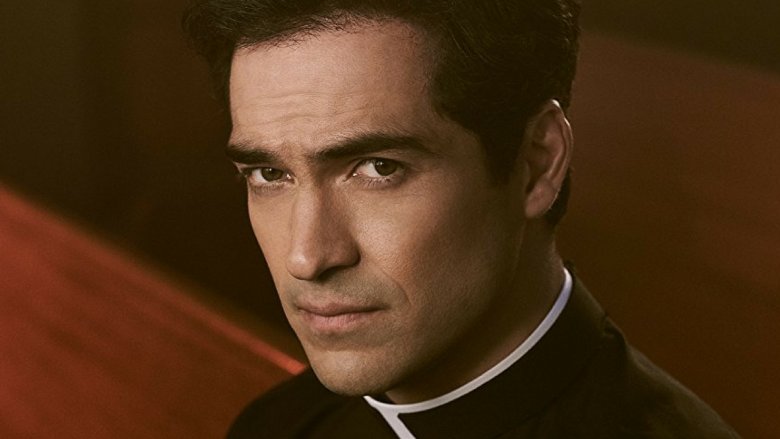 Fox is not being kind when it comes to renewals and cancellations this year. According to Entertainment Weekly, the network has canceled The Exorcist after two seasons, shortly after giving the axe to Lucifer, Brooklyn Nine-Nine, Last Man on Earth, and The Mick.
Fox's The Exorcist series was a sequel to the 1973 film of the same name. The show's second season focused on Alfonso Herrera's Father Thomas Ortega who, along with Ben Daniels' Marcus Keane, went out into the country, searching for evil. The pair are led to a group home for at-risk foster children, where a child is being targeted by a powerful force that puts the priests on a collision course with hell. Elsewhere, Kurt Egyiawan's Father Bennett attempted to find those in the Vatican who had turned against god. 
Geena Davis starred in the first season of the show, but left before the second. Other cast members included Hannah Kasulka, Brianna Howey, Alan Ruck, Zuleikha Robinson, Li Jun Li, Brianna Hildebrand, Hunter Dillon, Alex Burima, and John Cho. The series was created by Death Note's Jeremy Slater. Its second season averaged 1.9 million viewers and a 0.6 rating in the key demo.
Fox has been picky with shows getting renewals this year, but it has ordered new seasons of Empire, Star, The Simpsons, The Orville, The Gifted, 911, and The Resident. The network also ordered a revival of the Tim Allen sitcom Last Man Standing, which was canceled by ABC last year after airing six seasons. Still waiting to hear word from Fox are Bob's Burgers, Family Guy, Gotham, Lethal Weapon, Ghosted, and L.A. to Vegas.