Tim Allen's Last Man Standing Officially Revived At Fox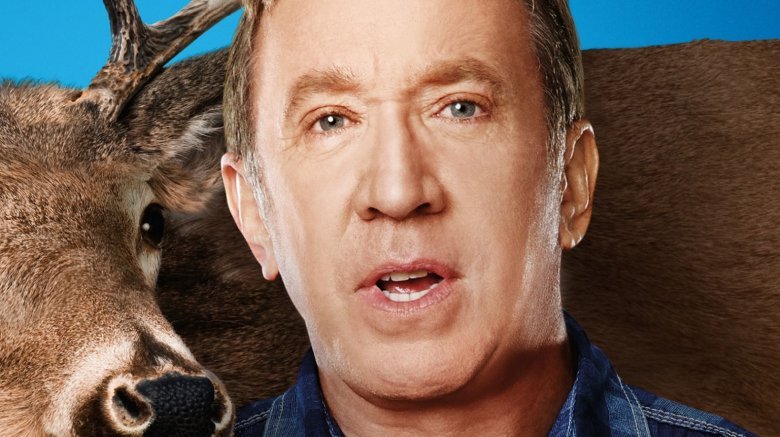 Last Man Standing is officially standing again. According to The Hollywood Reporter, Fox has ordered another season of the Tim Allen sitcom, which was canceled by ABC last year after airing six seasons.
The cancelation of the comedy, which featured Allen as Mike Baxter, a quintessential man's man plopped down in a house with his wife and three daughters, was contentious, with some fans alleging that ABC pulled the plug on the show because of its conservative tilt. ABC Entertainment president Channing Dungey said that the decision came as part of ABC's choice to pull comedies from Fridays and go with genre programming instead. The show's increasingly high costs were also blamed. 
Shortly after the cancelation, reports began to surface that the comedy was being shopped to other networks, but a potential pick-up at CMT didn't go through due to the series' high price tag. Allen, along with producers 20th Century Fox Television, was reportedly the driving force behind the renewal, and he is confirmed to return, along with fellow cast members Nancy Travis, Jonathan Adams, Amanda Fuller, Christoph Sanders, and Jordan Masterson.
"Excited?" Allen said in a statement announcing the news. "Team LMS was in the sixth inning, ahead by four runs, stands were packed and then for no reason, they call off the game. It leaves you sitting in the dugout, holding a bat and puzzled. Now we get the news from Fox that it's time to get back out on that diamond — hell yes, I'm excited!" 
Allen added that he "did a fist pump so hard I threw my back out" when he heard that the show would get more episodes. He thanked the show's fans, and said that he "could not be more grateful" to the people who "wrote petitions and kept up the passion and incredible support for the show." He also offered a "fist pump" to Dana Walden and Gary Newman at Fox for "making the bold move" to bring the show back. "I'm sure audiences will be curious to see what we look like after all these years," Allen concluded. "Oh, has it only been one year? Well, just goes to show you — a lot can happen in a year."
The news comes the day after Fox handed down cancelations to three of their single-camera comedies: Brooklyn Nine-Nine, The Mick, and Last Man on Earth. (All three could potentially be revived elsewhere, with Brooklyn Nine-Nine most likely to get a pick-up following an outpouring of fan support.) The network hasn't announced decisions on their comedies L.A. to Vegas and Ghosted. Last Man Standing, a multicam, pairs well with the network's two comedy orders thus far: The Cool Kids and Rel, both multicams.
"Last Man Standing ended too soon and the outcry from the fans has been deafening," said Gary Newman and Dana Walden, chairmen and CEOs at Fox Television Group. "We've wanted to put the show back together since its final taping a year ago, and Tim never gave up hope either. Thanks to its millions of devoted viewers and the irrepressible Tim Allen, we haven't seen the last of Last Man Standing."
No return date or episode count has been set yet.