9-1-1 Renewed For Season 2 At Fox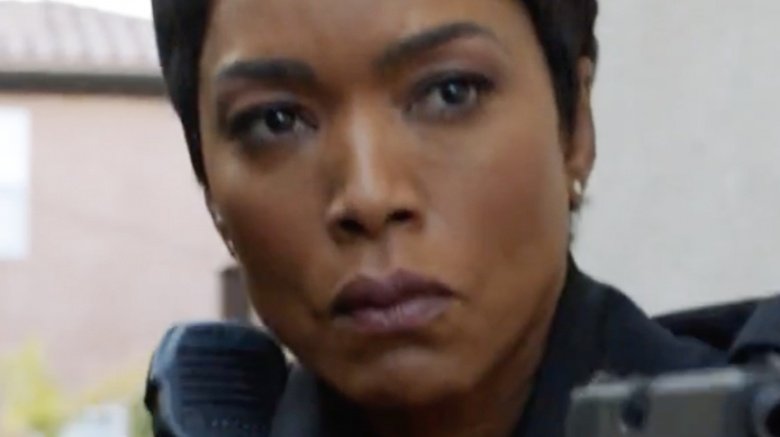 There's no denying it: Ryan Murphy's 9-1-1 is a smash. Per Deadline, Fox has renewed the Murphy-written drama series for a second season just two episodes into its first one.
From Murphy, Brad Falchuk, and Tim Minear, 9-1-1 stars Angela Bassett, Peter Krause, and Connie Britton, and dives deep into the high-stakes professional and complex personal lives of emergency operators, firefighters, and police officers who are the first to respond to life-threatening situations. As they enter shocking and terrifying emergencies to save those facing grave danger, these men and women must calm their own worried minds and keep the skeletons hiding in their closets from creeping out. 
Fox Television Group chairmen and CEOs Dana Walden and Gary Newman announced the pick-up on Tuesday, expressing excitement in a joint statement: "With a bold concept, award-winning stars, and a flawless execution, Ryan, Brad, and Tim have done it again. They have tapped into the cultural zeitgeist and reimagined the procedural as only they could, bringing it to life with a dream team of actors led by Angela, Peter, and Connie. This is storytelling at its best and we're so pleased that it's resonated with our audience. We'd like to thank everyone involved with this production for their stellar work, and we look forward to another thrilling season of 9-1-1."
The first episode of 9-1-1 aired on January 3 and drew in over 15 million viewers across a seven-day multi-platform window–the largest television launch (excluding series premiering immediately after the annual Super Bowl event) for network Fox since the Taraji P. Henson-led Empire debuted in 2015. Nielsen Live ratings indicate that the episode pulled in 10.7 million viewers, and social media statistics show that the broadcast drama is all anyone can talk about. 9-1-1 has also found an audience on YouTube, pulling in more than nine million views. With its second episode, 9-1-1 won the 9 p.m. to 10 p.m. broadcast hour and managed to attract 11.6 million watchers over a three-day multi-platform viewing.
9-1-1 also stars Oliver Stark, Aisha Hinds, Rockmond Dunbar, and Kenneth Choi. The series currently airs Wednesdays at 9 p.m. ET on Fox.