The Resident Renewed For Season 2 At Fox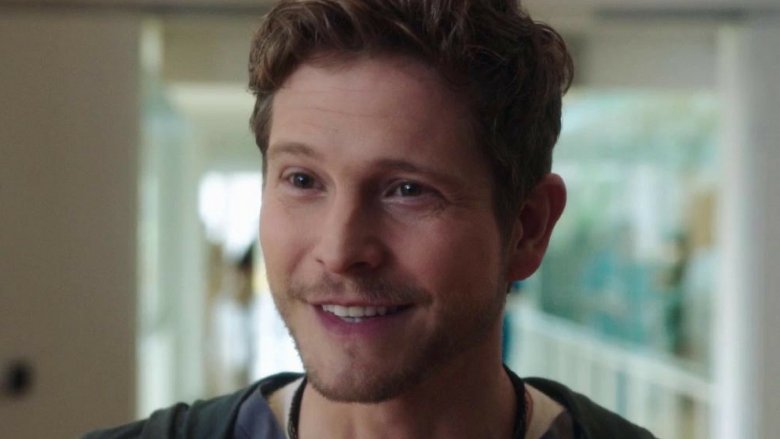 The Resident is sticking around. According to Variety, Fox has handed down a season two order to the Matt Czuchry-starring medical drama, which debuted its first season in January.
The Resident features Czuchry as Conrad Hawkins, a third-year resident who is assigned to lead around the fresh-faced, optimistic new resident Devon Pravesh (Manish Dayal). The series is meant to show the bureaucracy affecting doctors and nurses every day. Emily VanCamp, Moran Atias, Merrin DUngey, Shaunette Renee Wilson, Melina Kanakaredes, and Bruce Greenwood also star in the series, which received mixed reviews from critics, earning a 59 percent on Rotten Tomatoes.
The Resident was created by Amy Holden Jones (Mystic Pizza), Hayley Schore (Code Black), and Roshan Sethi (Code Black). The show has ranked third among Fox's scripted series for total viewership, averaging 4.6 million viewers. With multi-platform viewership factored in, the series jumps to 10 million viewers. The show has gotten an average of a 10.5 rating in the key 18 to 49 demo. 
"Amy, [executive producer] Todd [Harthan] and all the producers on The Resident set out to create a medical show that viewers haven't seen before — to peel back the curtain and reveal the truth of what happens, both good and bad, behind the scenes at hospitals across the country," said Michael Thorn, president of entertainment at Fox. "Clearly, they've succeeded. Matt, Emily, Bruce, Manish, Shaunette and the show's entire cast have turned in consistently heartfelt performances, and we are so excited to go back to Chastain Memorial for another tremendous season."
Fox's other renewed dramas include the Taraji P. Henson and Terrence Howard music drama Empire, heading into its fifth season, and Ryan Murphy's 911, heading into its second season. On the comedy side, the network has renewed The Simpsons, going into its thirtieth season, and Seth MacFarlane's Star Trek parody The Orville, which will get its second season.
Still waiting to hear back on the drama side is the horror series The Exorcist, the Batman prequel Gotham, the embattled Lethal Weapon series, the DC Comics adaptation Lucifer, and the Empire spin-off Star. For comedies, the network is still making decisions on Bob's Burgers, Brooklyn Nine-Nine, Family Guy, Last Man on Earth, The Mick, Ghosted, and L.A. to Vegas. (via The Hollywood Reporter)
The Resident airs on Mondays at 9 p.m. on Fox.