The Orville Renewed For Season 2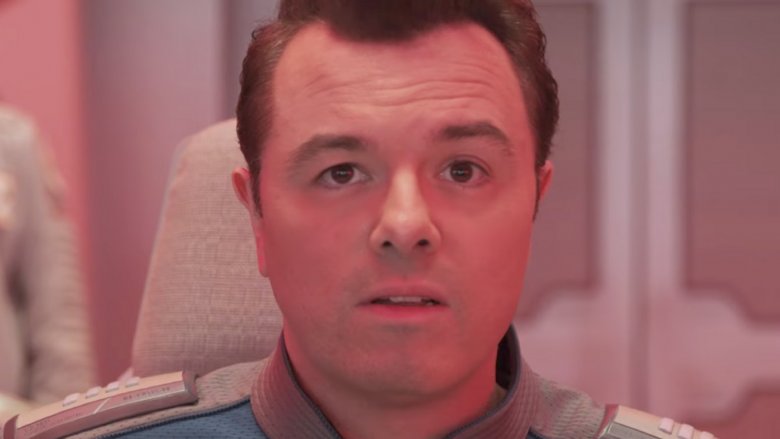 Seth MacFarlane's Star Trek parody The Orville will live to see another season. According to The Hollywood Reporter, Fox has already handed down a renewal to the dramedy, which premiered in September.
The Orville features MacFarlane as Ed Mercer, a down on his luck officer in the Planetary Union who is finally given his chance to lead on the U.S.S. Orville, a mid-level exploratory vessel. Determined to prove his worth as he leads the ship's diverse alien and human crew through the wonders and dangers of outer space, Ed finds his task suddenly complicated when he learns that the First Officer assigned to his ship is none other than his ex-wife Kelly (Adrianne Palicki).
The Orville didn't get much love from critics, but it was Fox's most watched pilot since Empire when factoring in delayed viewing. It has continued to post intergalactic ratings, averaging a 2.5 in the key 18 to 49 demographic, good for a spot in the top three dramas of the season. The show has also amassed more than 10 million mulitplatform viewers. The show is the first new drama to get a renewal so far this fall.
"Once again, Seth has struck a powerful chord with viewers," Fox Broadcasting Co. Entertainment president Michael Thorn said in a statement. "He has delivered a series full of optimism, drama and his trademark humor. We want to thank him and the rest of the talented cast, as well as the producers and crew, for an incredible first season. We can't wait to see where The Orville travels in the second."
There is no word on how many episodes will be in The Orville's second season or when it will debut.