The Untold Truth Of Last Man Standing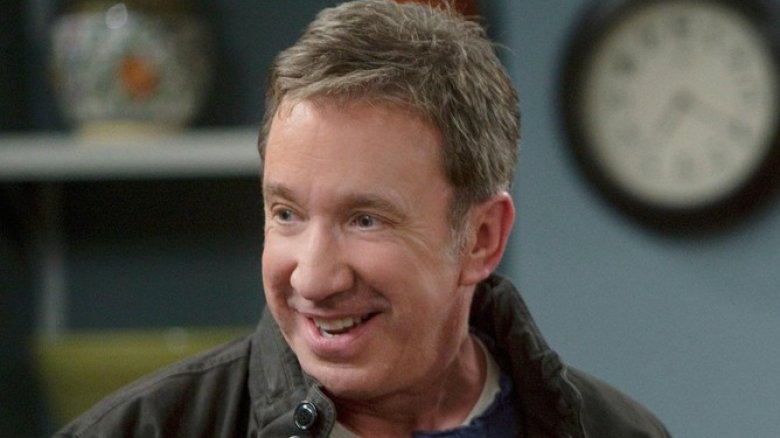 After Home Improvement went off the air in 1999, Tim Allen took a little break from network sitcoms, and when it was announced that he'd be returning to ABC with Last Man Standing in 2011, fans were excited to see Allen in another family comedy. Though the ratings were very good for six years, ABC decided to cancel the program in 2017, much to the surprise of fans—and Allen himself. Now that its run on the network has concluded, we're looking back to learn more about this Tim Allen favorite.
The show was developed by 30 Rock vet Jack Burditt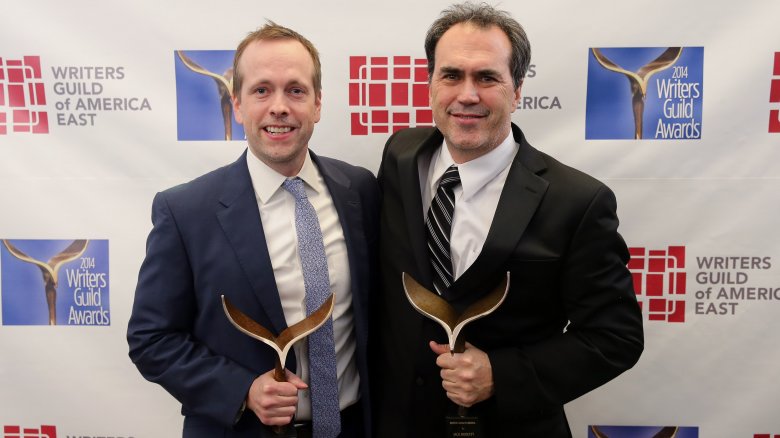 Getty Images
You might not think that a show known for its conservative fanbase and comical attacks on PC culture would spring from the mind of a writer who'd worked on Frasier and 30 Rock. But Last Man Standing came from Jack Burditt, who at the time was best known for his contributions on the Tina Fey comedy.
Originally titled Man Up, the sitcom was sold to ABC after a bit of a bidding war between the network and CBS. During the fifth season of 30 Rock, Burditt got a call to potentially develop a sitcom for Tim Allen about a man trying to maintain his masculinity in a world of women. Since Burditt lives with his wife and three daughters, he seemed like the perfect fit to create the world of the sitcom.
In an interview with Selig Film News, Burditt said that the lead character, Mike Baxter, was originally based on himself. But the network didn't want Allen's character to look foolish or "like a buffoon." "You know I wrote him like me," said Burditt with a laugh. "You're not being very nice, that's hurtful."
Tim Allen wanted a show like Home Improvement but in a home full of women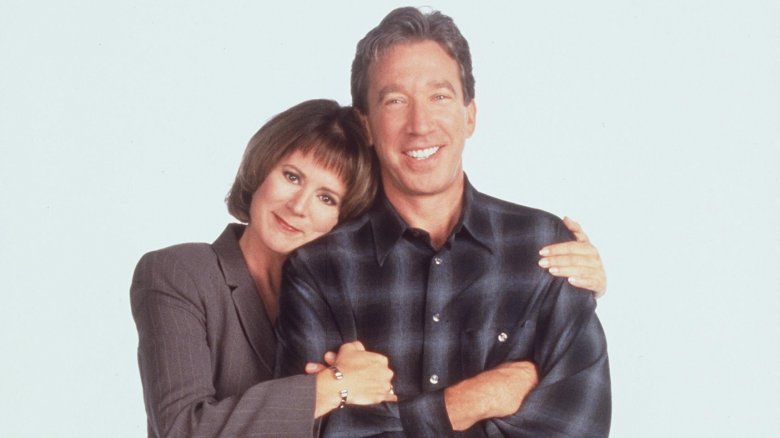 Getty Images
Last Man Standing was often compared  to Allen's previous hit Home Improvement—and that's exactly what Allen was looking for. As he freely admitted, "It isn't rocket science, what I'm doing. Instead of tools, it's sporting goods and guns and ATVs and boats, and I come home to four women." The biggest change was adding the all-female home for the protagonist, which also reflected Allen's real home life.
It seems Allen was more than happy to be typecast. He's said that networks never offered him anything similar to Home Improvement, which he couldn't understand. Apparently the studio wanted to see him in some kind of law drama, when he was happiest going back to his sitcom roots.
They went through three showrunners in two seasons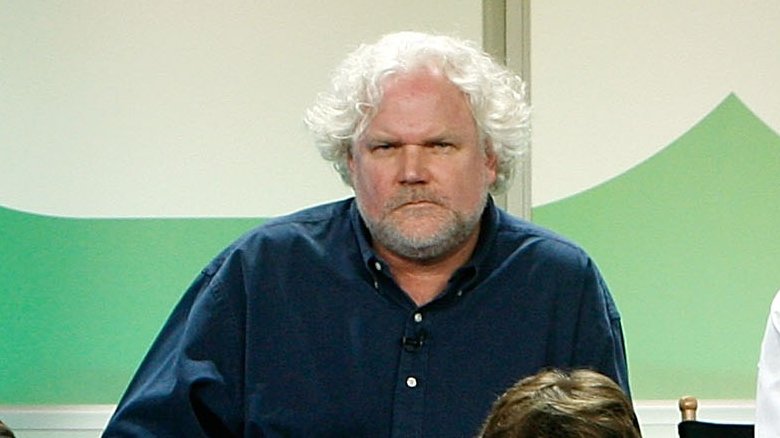 Getty Images
Creator Jack Burditt signed on to be the showrunner of Last Man Standing's first season, but after a family tragedy, he took an absence from the show. Though he returned for a brief period, he knew he wouldn't be able to lead the sitcom much longer, and Reba vet Kevin Abbott took the helm.
But Abbott had already sold another pilot to ABC and had to leave to focus on that show, so the start of the second season brought the third official showrunner, Tim Doyle of Rules of Engagement. Doyle stuck around three years before passing the baton to Matt Berry, who ran the show until its cancellation.
Actress Nancy Travis was drawn to the show because of its realistic TV family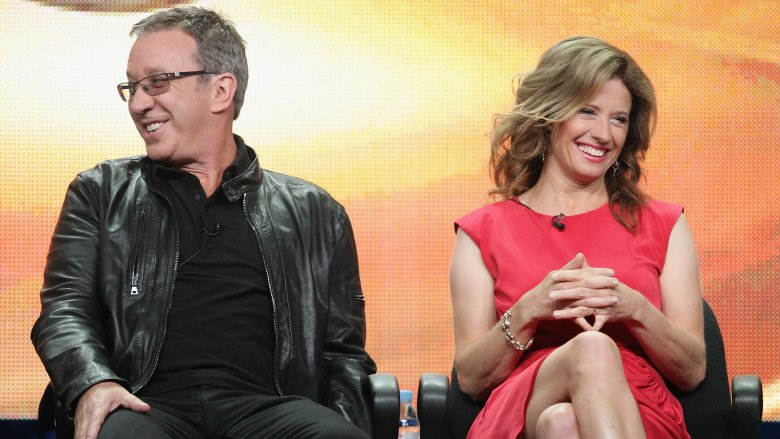 Getty Images
Tim Allen wasn't the only cast member eager to star in a family sitcom. Veteran actress Nancy Travis, who played Allen's wife Vanessa, said she loved the show's dynamic. Rather than the husband always being the goofy, comical one, Travis liked that Vanessa got to be goofy too. But what really reeled her in was the family focus.
She insisted that the show wasn't completely focused on the "man in a woman's world" premise. "Part of launching a show is you need a hook or gimmick, and that happens to be the gimmick," said Travis. "But ... what is evolving is a show about a real family in the middle of this country where both parents are working. ... It's not your cookie-cutter family — it's a family that is just trying to get through the day and make it work."
The show didn't get great reviews, but everybody liked Tim Allen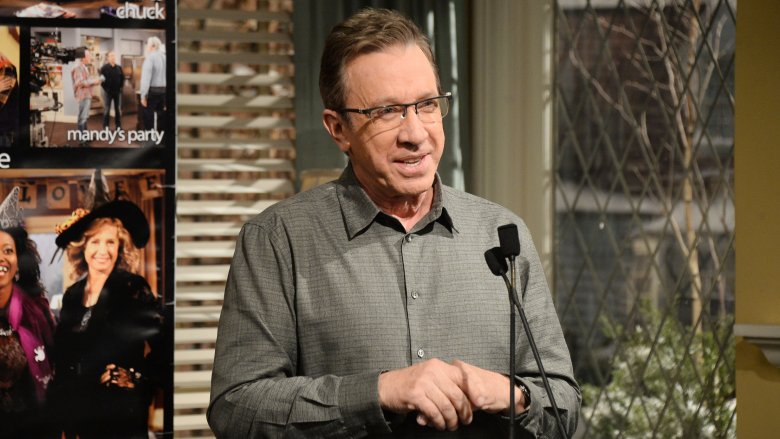 Getty Images
It's probably not a huge surprise that a Tim Allen multi-camera sitcom didn't get rave reviews. Last Man Standing was very conventional in terms of format, in a genre where similar shows haven't done well in recent years. The conservative bent of the humor, and use of words like "sissy," probably didn't help.
But nearly everyone agreed that Allen wasn't the problem. Though critics found the show lackluster, they went out of their way to praise his performance. The Hollywood Reporter wrote about their disappointment with the show, but added "Don't blame Allen for this. He's a perfect fit for a multi-camera sitcom, and despite the predictability of the jokes, he sells them as well as he can."
The Baxter family changed in season two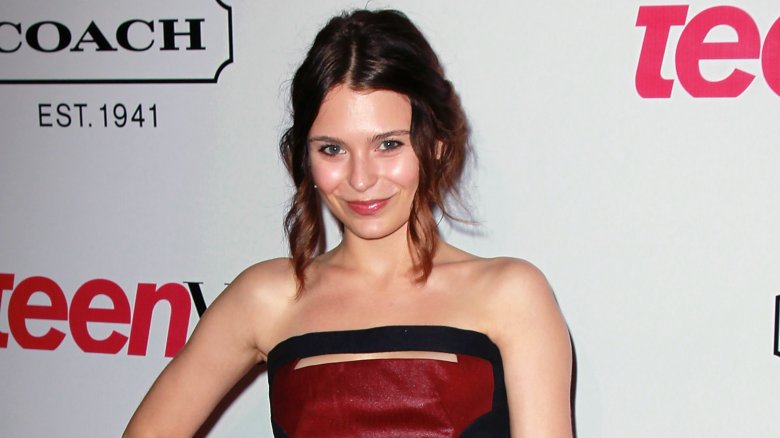 Getty Images
For the pilot and first season, the eldest Baxter daughter, Kristin, was played by Alexandra Krosney. But with the third season, Krosney was replaced by Grey's Anatomy star Amanda Fuller.
The parting likely wasn't personal. In the second season, Kristin's son aged a few years through the magic of television and recasting, so it made sense that they'd want her character to be a little older as well. Since the show, Krosney has appeared in small roles on a variety of shows and voiced Stormy in the Rainbow Brite reboot.
The show attracted a big fanbase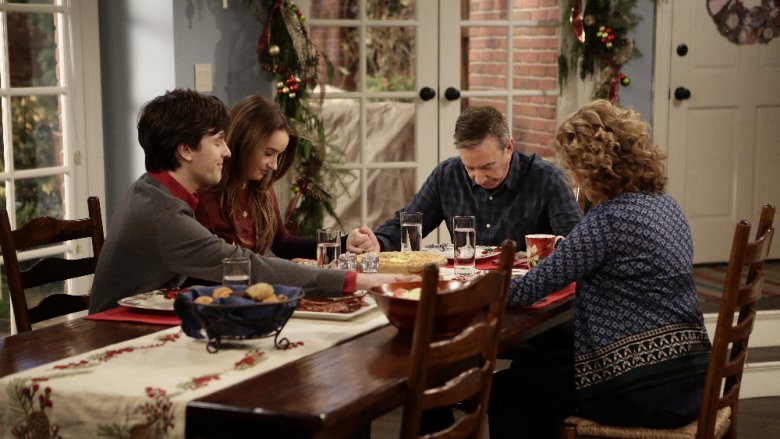 The critics didn't stop people from flocking to the show. Last Man Standing gained viewers consistently through its first season and people were generally pleased to have Allen back on their TV screens.
On Facebook, viewers shared their approval of the latest Allen vehicle. One man posted "Love the new show. As a father of four young children, it's nice to have a show that I don't mind if they watch with me," while a woman wrote "Love your new show. It is not politically correct, which makes it so funny." Those sentiments were echoed repeatedly among the fanbase—which continued to grow. Last Man Standing averaged at least 6 million households per episode during its six years on TV.
Though it's known for being conservative, most of the writers are liberal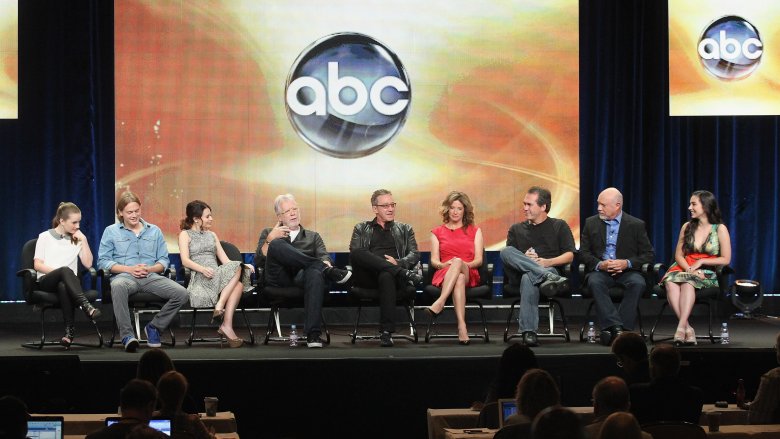 Getty Images
Last Man Standing and Roseanne seem to have little in common. One's about masculinity in a post-feminist world, and the other featured the strong female voice of a working class woman. Be that as it may, the staff of Last Man Standing included five writers from Roseanne—and in fact, many of the writers behind Last Man Standing identify as liberal. Allen praised his writing staff for being able to find his voice so perfectly despite their differences of opinion.
Sometimes, it was the liberal writers that wanted to push things further. According to Allen, "There's a lot of times our very liberal writing staff will come up with stuff that even my character would say, 'I don't know if I can say that.'"
The show still had great ratings even after a move to typically dead Fridays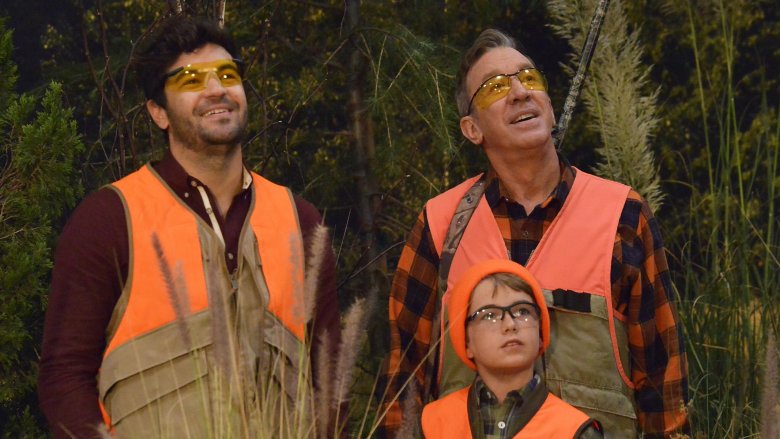 Last Man Standing debuted on Tuesday nights, where it performed well, but ABC moved the show to Friday in its second season. Usually, that's a terrible sign. Fridays are notoriously bad for ratings, and few shows survive the move.
But Last Man Standing stood standing, and its Friday ratings remained steady—in fact, in addition to being perpetually impressive, the sitcom's numbers were occasionally downright robust. The season two finale featured a mini-Home Improvement reunion with Jonathan Taylor Thomas that garnered nearly 8 million viewers.
The show had great syndication success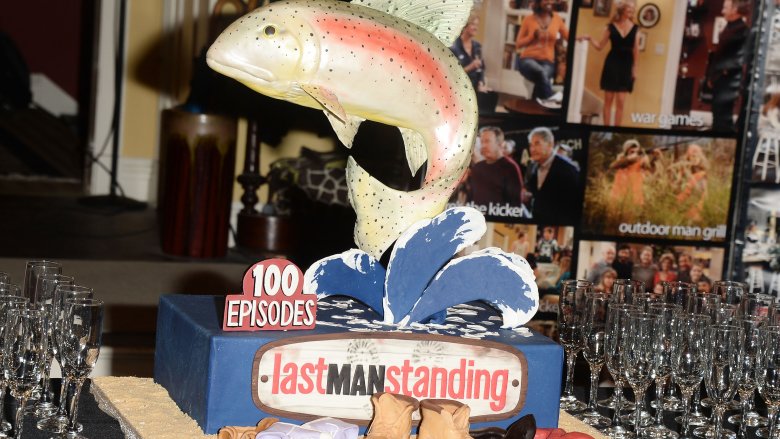 Getty Images
When a show reaches the 100-episode benchmark necessary for syndication, it means the studio can sell the rights to air reruns on channels across the country. In simpler terms, it means a lot of money for the people behind the show—and in the case of Last Man Standing, it meant a whole new wave of ratings success.
Expectations for the show's performance in syndication were low—networks were much more excited about the possibilities of New Girl and 2 Broke Girls. But Last Man Standing proved itself once again, becoming the highest-rated newly syndicated series and fourth most popular comedy of 19 in broadcast syndication.
Despite the high ratings in syndication and the continued draw for first-run episodes (it was ABC's second highest-rated comedy), ABC canceled the show after six seasons, pulling the plug in May of 2017. Fans weren't pleased, and conspiracy theories quickly spread suggesting that the show's conservative politics were the real reason for its abrupt end.
It may have a future home on another network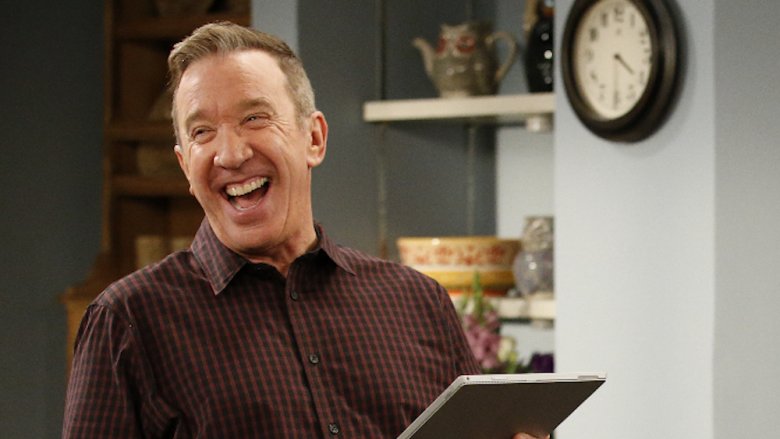 For years, Last Man Standing managed to succeed despite changing showrunners, changing cast members, critical derision, and low expectations. It's probably unsurprising, then, that there's a chance the show will survive its own cancellation. 20th Century Fox TV, the studio that owns the show, announced that plans to shop the show to other networks and outlets after ABC ended its involvement, with Fox TV president Howard Kurtzman telling Variety, "If it's not going to go forward at ABC, of course [president Jonnie Davis] and I are hopeful that we can find another home for it."
Who knows? After so many ups and downs, Last Man Standing just might stand tall again.