CMT In Talks To Revive Last Man Standing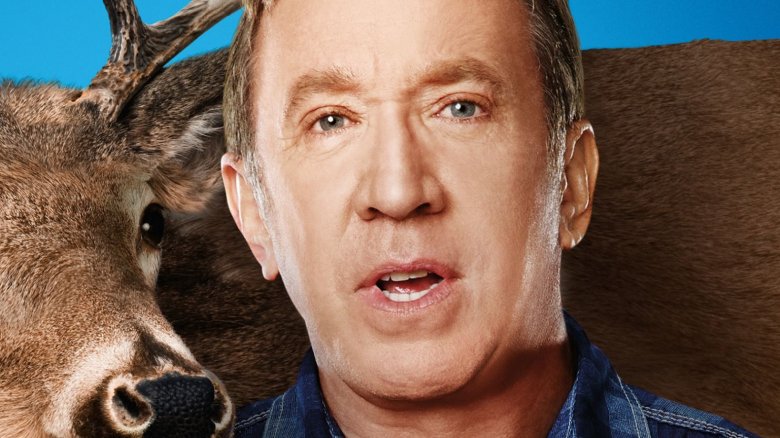 A controversial cancelation may soon be reversed. According to The Hollywood Reporter, CMT is in talks to revive Tim Allen's Last Man Standing, which ended its six season run on ABC earlier this year.
The cancelation of the comedy, which featured Allen as Mike Baxter, a quintessential man's man plopped down in a house with his wife and three daughters, was contentious, with some fans alleging that ABC pulled the plug on the show because of its conservative tilt. ABC Entertainment president Channing Dungey said that the decision came as part of ABC's choice to pull comedies from Fridays and go with genre programming instead. (Marvel's Inhumans will take over Friday nights in the fall.) The show's increasingly high costs were also blamed. 
Shortly after the cancelation, reports began to surface that the comedy was being shopped to other networks, and talks are now in the very early stages for the comedy to get a new life at CMT. Apparently, cost is one of the things standing in the way of a potential pick-up, with the expensive series potentially carrying too lofty a price tag for the cable network. A pick-up for everything from just a short order to a full 20-episode season to multiple seasons has been rumored, although 20th Century Fox, the studio behind the show, declined to comment.
A pick-up may still be a far ways off at CMT, but the network does have a history of reviving well-loved canceled shows, picking up Hayden Panettiere's Nashville last year after it was canceled by ABC. That series has since become their most watched original scripted effort, and has proved even more profitable by helping to launch the limited series Sun Records. 
Last Man Standing's averages of 8.3 million viewers and a 1.7 in the key 18-49 demo would be a huge hit at CMT, and so it is possible that they could, as they did with Nashville, find a way to make the show cheap enough to bring back. The network is also apparently already getting big ratings re-airing episodes of the comedy in syndication. 
Should Last Man Standing return for a seventh season, it would be a huge win for fans of the series. While we wait to learn if the show will be brought back from the dead, read up on the untold truth of Last Man Standing.