Last Man Standing May Move To New Network After Cancellation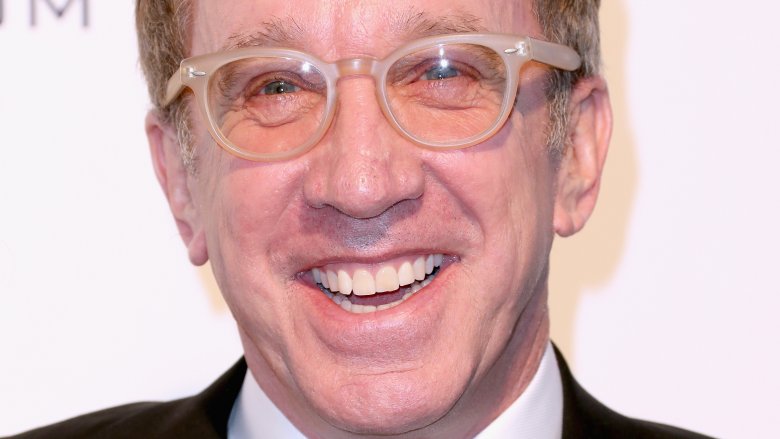 Getty Images
Last Man Standing may have another leg to stand on. 
It was recently reported (via Deadline) that the Tim Allen-led sitcom had been canceled by ABC. But now, Variety announced that the series is looking for a new network to set up shop for future seasons. Fox presidents Jonnie Davis and Howard Kurtzman gave a statement to the outlet, in which they stated there's hope for another home. 
Last Man Standing, the series that was only bested in viewership by the massive Modern Family, will be shopped to outside networks, confirmed Kurtzman. He explained that he and Davis are "starting to explore" the option. "If it's not going to go forward at ABC, of course Jonnie and I are hopeful that we can find another home for it," Kurtzman said. 
A faint silver lining doesn't mean that Davis and Kurtzman took the cancellation lightly. The pair opened up to Variety and said they were shocked by ABC's decision to axe the series. Davis referred to it as "an open sore." Kurtzman expressed similar sentiments, mentioning that the studio was "really expecting a pickup," and that it was a "surprise and a disappointment" that Last Man Standing wasn't given another season. 
None were more dismayed at the news than Allen, who took to Twitter and expressed his shock at the news. "Stunned and blindsided by the network I called home for the last six years," he wrote. 
Last Man Standing fans have rallied to support Allen and the series' creatives. "We know how passionate our fans are, and we're seeing that now," said Davis.
However, securing a second home may prove difficult. The show's high production costs and the spotty pick-up patterns networks have shown this broadcast season are a perfect recipe for a stormy search. Last Man Standing creatives will have to give it their all if they're serious about keeping the show alive. 
While we wait to see where Last Man Standing will end up, take a look at the real reasons the show was canceled.