Did Chris Pratt Just Spoil Avengers 4?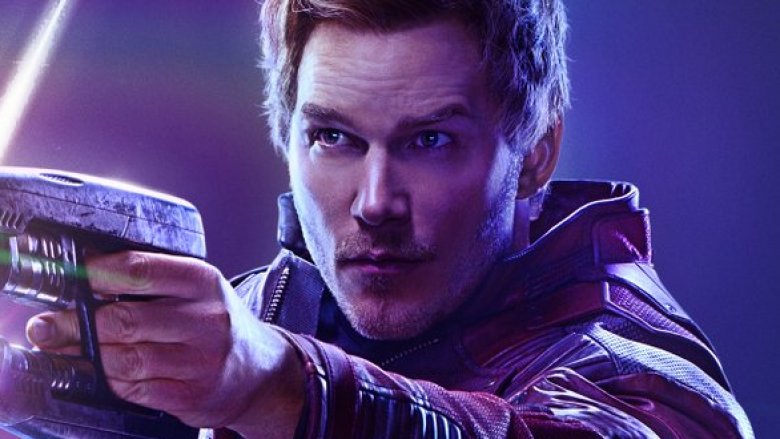 Contains spoilers for Avengers: Infinity War
Avengers: Infinity War and Avengers 4 screenwriters have stuck to their guns in saying that the heart-squeezing deaths in the third Avengers team-up flick are actually real and that the sooner everyone accepts that, the happier they'll be, but in all honesty, fans knew better than to give credence to such a bleak finality. And thanks to an accidental word slip from Star-Lord actor Chris Pratt, their optimistic judgement has seemingly been proven right. 
In a recent Instagram post, it appears Pratt spoiled a part of Avengers 4 by confirming the fates of his Star-Lord and Pom Klementieff's Mantis — both of whom disintegrated into mysterious space ash after Josh Brolin's Thanos snapped his Infinity Gauntlet-wearing hand and balanced the universe by killing half of its inhabitants. Many believed that most of the deaths in Infinity War would be reversed in Avengers 4, and Pratt has essentially confirmed that hunch. 
So how exactly did Pratt potentially spoil the events of Avengers 4? Well, he did it in the most wholesome way imaginable: by wishing Klementieff a happy birthday on Instagram, mentioning that he's eager for the two of them to join forces again for the third Guardians movie in 2019.
"Happy birthday, Pom Klementieff, whom many of you know as Mantis!" Pratt wrote. "She's such a unique, talented, and driven artist. Can't wait to start shooting Guardians Vol. 3 with her next year! Hope you're having a good day, Pom!"
Of course, it was pretty much a given that Star-Lord and Mantis would return from the dead, since Guardians film franchise director James Gunn has been candid about the fact that Guardians of the Galaxy Vol. 3 is a done deal. Tom Holland's Spider-Man, who seemingly died in Iron Man's arms at the end of Infinity War, is basically guaranteed to come back to life as well, since he has an untitled Spider-Man: Homecoming sequel in the works. Both Guardians Vol. 3 and the Homecoming follow-up will launch after Avengers 4 (the former sometime in 2020, the latter on July 5, 2019), so Star-Lord, Mantis, and Spidey — plus a few other fallen favorites, we're willing to bet — will likely be resurrected in the film before jumping back into their individual film series. The only question that still remains is whether the death of Zoe Saldana's Gamora at the hands of her adoptive father Thanos was legitimate or just a ruse. 
Beyond knowing that Star-Lord and Mantis probably haven't been turned to cosmic dust, there's a bright side to Pratt's accidental plot detail reveal: Tom Holland isn't alone in spoiling Marvel movies any longer.