Black Widow: Marvel Reportedly Meeting With Female Directors For The Solo Film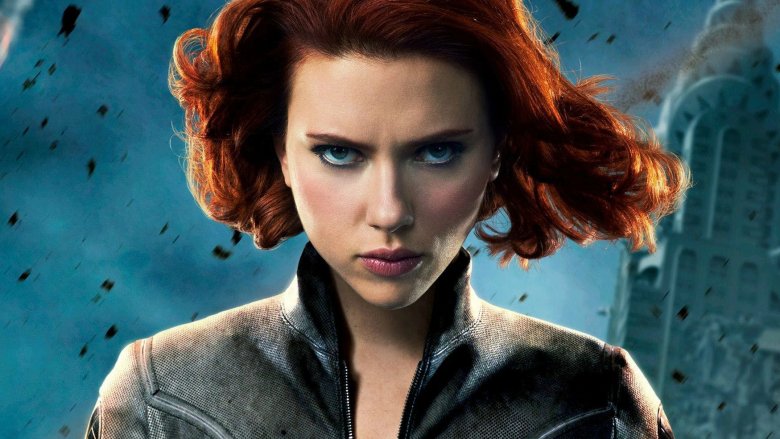 Marvel Studios
The Black Widow solo movie has been a long time coming — fans want to see Scarlett Johansson's expert femme fatale fighter in her very own flick! Chris Evans predicted it would happen! — and now, details about the project are seeping out of the woodwork. According to new information published in a report by The Hollywood Reporter, the bigwigs at Marvel Studios have been and are currently meeting with female filmmakers to direct the Black Widow-focused film from a script written by Jac Schaeffer.
The studio apparently wants to "break its glass ceiling," a nice way of stating that Marvel has a history of picking male directors time and again for their superhero standalones and sequels, and has chatted with a number of badass movie-making ladies including Deniz Gamze Erguven (who directed the Turkish film Mustang), Chloe Zhao (the filmmaker behind The Rider), and Amma Asante (who helmed A United Kingdom). Several other female directors spoke with Marvel, and sources close to THR note that the search for which women will land the Black Widow gig is "still ongoing."
Shortly after that report went live, Variety film reporter Justin Kroll revealed that two other female filmmakers are in consideration for Black Widow: Maggie Betts (known for Novitiate) and Angela Robinson (who earned acclaim for Professor Marston and the Wonder Women). 
It seems that Marvel may be taking a cue from Paramount Pictures with this move; the latter studio recently tapped Jessica Jones director S.J. Clarkson to helm Star Trek 4, making her the first female to direct a film in the storied sci-fi franchise. As THR details, "Hiring women directors has become an actionable priority for studios in recent months and results are starting to be seen as more female filmmakers are getting hired for franchise projects."
News that Marvel is engaging in ongoing discussions with female directors for Black Widow follows after That Hashtag Show rolled out a story details report indicating that the film will take place in the earlier years of the Marvel Cinematic Universe as opposed to the present. (Marvel is doing the same with Captain Marvel, the upcoming Brie Larson-led film that's set in the 1990s.) The Black Widow solo flick will reportedly also be split across two time periods: the one that focuses on Natasha "Nat" Romanova working as a state secret agent in the KGB, and the other that jumps forward to 15 years after the collapse of the Soviet Union, which will still unravel in our past and take place before Black Widow's official MCU debut in Iron Man 2. Additionally, the movie may include Sebastian Stan's Winter Solider, as he aided in training Natasha in the Marvel comics lore.
The Black Widow film has Thor: Ragnarok's Brad Winderbaum attached as executive producer. Popular speculation suggests Marvel is readying the movie for a 2020 debut, but nothing has been confirmed as of yet.