Chris Evans Will Be Surprised If Marvel Doesn't Make A Black Widow Movie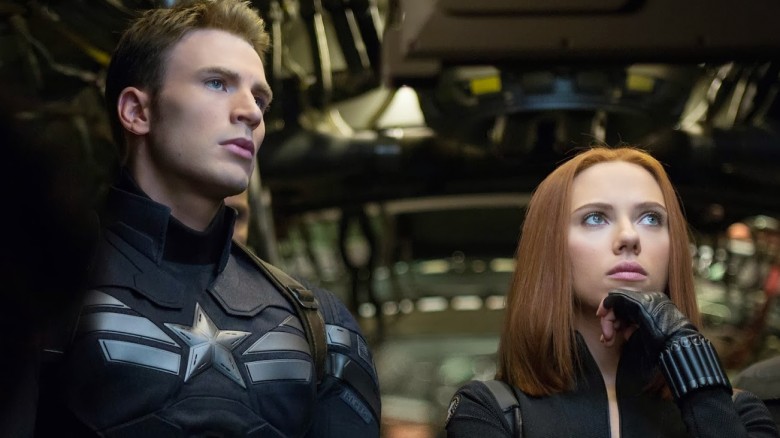 The bigger the Marvel Cinematic Universe gets, the louder fans cry out for a solo film focusing on Scarlett Johansson's Black Widow. It hasn't happened yet, but Johansson's MCU co-star Chris Evans thinks it's only a matter of time.
"It would really just clean up, wouldn't it?" Evans wondered when asked about the possibility of a Black Widow movie during a recent Elle interview. "Scarlett is so good at everything she does. She's played such a crucial part in the other films. She always makes her presence so felt—even when there are 50 different superheroes running around onscreen. I wouldn't be surprised if that happens at some point in the future. I'm sure Scarlett would be open to it."
Of course, that's all hearsay, and even though Marvel honcho Kevin Feige has made noises about the studio being committed "creatively and emotionally" to a Black Widow film, there hasn't been much in the way of public movement on the development front. On one hand, Marvel's generally secretive enough that a surprise announcement wouldn't be out of the question; on the other, the studio's original roster of stars is rapidly approaching the point where they're too old or expensive to keep playing their characters.
Evans, in fact, recently hinted that he and Robert Downey, Jr.—a.k.a. Captain America and Iron Man—were nearing the end of their respective contracts, and although he signaled a willingness to stick around after the end of his deal, Evans warned that "Downey is far closer to reaching that point where he may walk away." Given that Johansson was the top-grossing actor of 2016, her asking price is bound to shoot up if or when she renegotiates her MCU deal—and by the time we see a Black Widow on the big screen, someone other than Johansson could be squeezing into that catsuit.