Scarlett Johansson Thinks Black Widow Movie Could Happen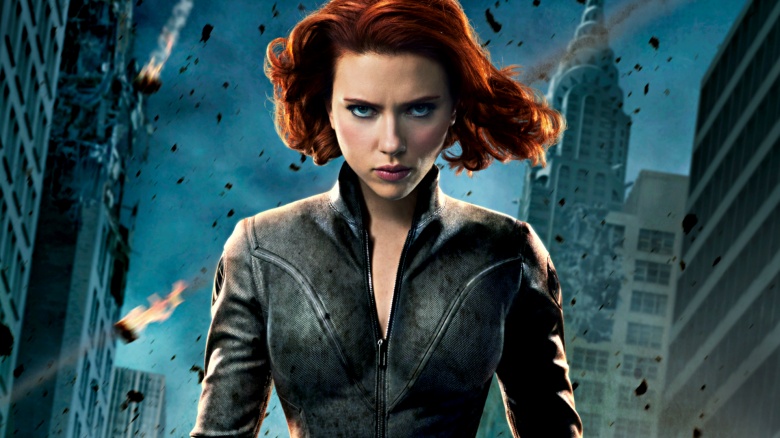 Marvel Studios
You're not the only one who would like to see Marvel's Black Widow get her own movie.
Although Scarlett Johansson debuted the character in 2010's Iron Man 2 (before the introduction of Thor and Captain America), we've only seen fragments of Black Widow's backstory through flashbacks, like in 2015's Avengers: Age of Ultron. But Johansson recently told Variety that she's very interested in bringing her Avengers character into the spotlight.
"I would like for it to happen under the right circumstances," she said. "I think there's a lot of opportunity to mine that storyline. She's got a really rich origins story. There's a lot of places you can go–you can bring it back to Russia. You could explore the Widow program. There's all kinds of stuff that you could do with it. You could really uncover the identity of who this person is, where she comes from and where she's part of."
But a Black Widow movie would likely need to happen soon. Johansson said she's not sure how much longer she'll be able to rock Natasha Romanoff's wardrobe. "I'm invested in that character," she said. "If I did it, I'd have to do it while I still actually wanted to wear a skin-tight catsuit. I don't know how much longer that's going to be."
Johansson is open to a prequel to delve into the origin story, but she also thinks a potential movie could be set after the events of this year's Captain America: Civil War.
"Where do the Avengers go?," she said. "They are underground. What happens then? What happens after it all falls apart? There are so many ways you can go. I think it would just have to be very much like its own specific thing. It would have to have its own specific vibe. It would have been totally different than any of the other standalone films. I think if the fans wanted it enough, then it would probably become a reality."
Although we'd love to see it, we're not so sure Marvel will move ahead with it. Check out the real reason Marvel won't give Black Widow a movie. But if it does happen, one big-time director has already said he's in.