A-List Actors Who Got Their Start On Soap Operas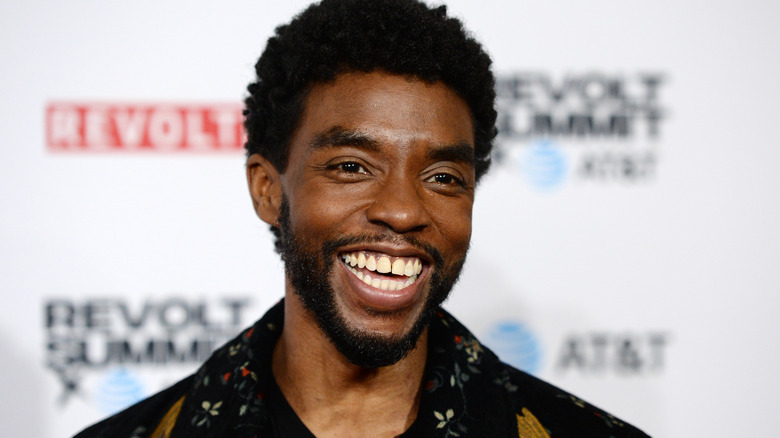 Amanda Edwards/Getty Images
Everyone's got to start somewhere. For a lot of actors looking to break into TV and film, that somewhere is soaps. Yes, the viewership of soap operas has been on a steady decline for the past 20 years or so, but they still garner millions of viewers who come back every day to follow the latest intrigues of their favorite characters. Every. Single. Day.
That's a huge amount of clout that normally gets dismissed simply because women are the primary demographic, but one group who knows the power of that demographic are the actors who become daytime favorites and then make it big on prime time and in film. Soap operas have been star-making opportunities since their very beginnings and they continue to showcase strong and exciting new talent today.
To celebrate the power of the soap opera talent machine, here's a list of A-list actors who got their start on soaps.
Kevin Bacon in Guiding Light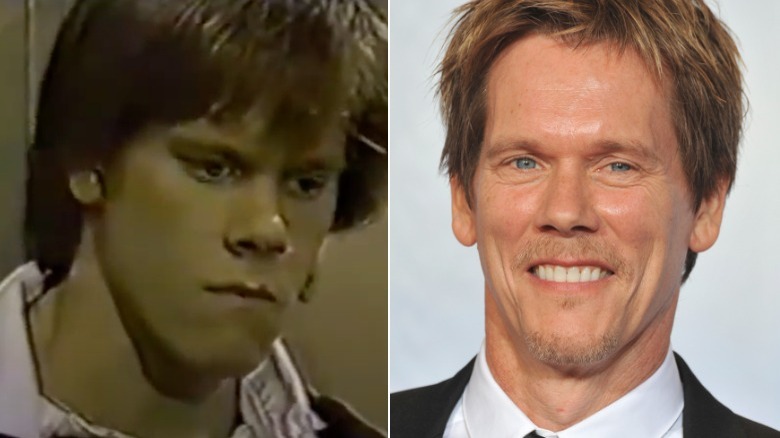 CBS/YouTube/Featureflash Photo Agency/Shutterstock
Although he'd had small parts in films and made for TV movies prior — including a now-iconic role in the eventual cult classic "National Lampoon's Animal House" — Kevin Bacon's first steady gig was his year on the daytime series "Guiding Light." (Soap Opera Digest claims Bacon first graced daytime TV as Todd Adamson on "Search for Tomorrow," a role so small it's not even listed on his IMDb page.)
From 1980-81, Bacon played the role of TJ Werner on "Guiding Light" as part of their hip "teen scene." While that sounds like a role built for frivolity and lighthearted fare, the show actually had the actor delving into deep, dark territory as a young alcoholic and more than your average girl problems. It is a soap, after all.
Tim eventually moved to Oregon with his adoptive mother, never to be heard from again, but by then future phenom Kevin Bacon had moved on to bigger and better things himself, with a breakout role in "Diner" that led to his star-making turn in 1984's "Footloose." Today, Kevin Bacon is a household name, likely connected to everyone else in Hollywood by six degrees or fewer.
Angela Bassett in Search for Tomorrow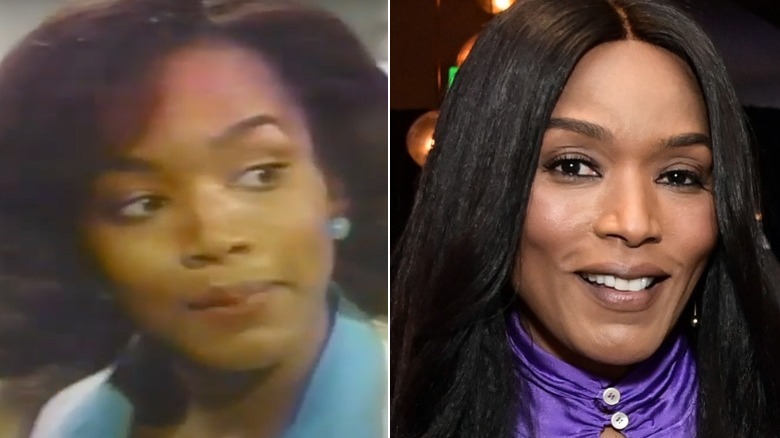 NBC/YouTube/Araya Doheny/Getty Images
To the surprise of precisely no one, Angela Bassett has been busting her butt as a working actor for almost 40 years. From her first recurring role over a handful of episodes as Selina McCulla on the daytime soap "Search for Tomorrow," Bassett ground her way through walk-on roles on "Ryan's Hope" and "Guiding Light" to bit parts in movies and prime time. Eventually, she made a big critical splash in 1992 as wife to Denzel's Malcolm in Spike Lee's "Malcolm X" and as music legend Tina Turner in "What's Love Got to Do With It?" opposite Laurence Fishburne as Ike in 1993.
Now making history with her role as Queen Ramonda in "Black Panther: Wakanda Forever," Angela Bassett is certified A-list and poised to add "Oscar winner" to her resumé. In a world where working one's way to the top is more of a dream than a possibility, Bassett actually did it. It wasn't just perseverance, either. Her Ivy League smarts, regal beauty, and natural talent for performing also played big parts in her successes. When you're a queen, you have it all.
Chadwick Boseman in All My Children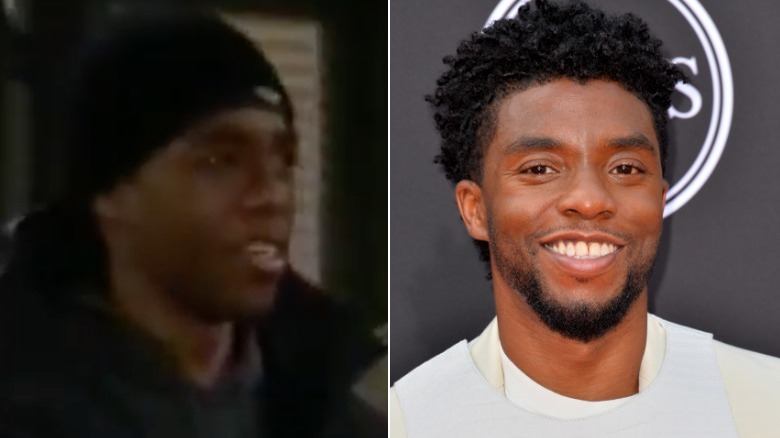 ABC/YouTube/Featureflash Photo Agency/Shutterstock
Before he was King T'Challa of Wakanda, Chadwick Boseman was Thurgood Marshall. He was James Brown. He was Jackie Robinson. And at the very start of his professional acting career, back in 2003, he was Reggie Porter Montgomery (#1) on "All My Children." An inauspicious beginning, perhaps, but one that nonetheless led to one of the most beloved actors of his generation.
"All My Children" was a staple of the daytime landscape for over 40 years, with a plethora of fan-favorite actors and characters who transcended generations. Reggie Porter Montgomery was actually adopted by the famous one of all, Erica Kane, played by Susan Lucci. Reggie was a troubled kid and a gang member, though, and that never sat right with Boseman.
Boseman played the Reggie character on the daytime drama for just one week before being fired for refusing to play into racial stereotypes. Even then, Boseman knew exactly who he was and what he stood for. That integrity is one of the many reasons his name is still legendary after his untimely death in 2020.
Leonardo DiCaprio in Santa Barbara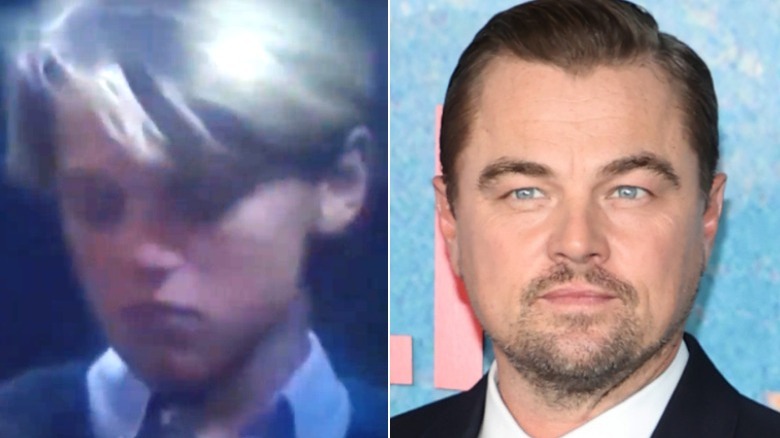 NBC/YouTube/Mike Coppola/Getty Images
Aside from appearing in a single episode of "Romper Room" in 1979 at the age of four or five, making a lot of Gen Xers unwitting fans of his since preschool, 1990 was the year young Leo DiCaprio started appearing on our TV screens — an episode here, an episode there. One of these early episodes of DiCaprio's career was a single installment of the soap "Santa Barbara," in which he played a younger version of darkly troubled leading man Mason Capwell (played at various points by Lane Davies, Terry Lester, and Gordon Thomson).
"Santa Barbara" itself was something of a dark horse among the other soaps. Debuting in 1984, it was a young upstart compared to the established institutions of "One Life to Live," "Days of Our Lives," "Another World," "General Hospital," "As the World Turns," and "Guiding Light," which all debuted in the 1960s or earlier. It was also the first to end its run, airing its last episode in 1993, just as Leonardo DiCaprio was wowing Oscar voters for his incredible turn in "What's Eating Gilbert Grape."
Leo's star continued to rise to incredible heights. First, he was a teen idol; later, he became an Oscar winner, acclaimed producer, and international environmentalist. No matter the event, Leonardo DiCaprio is at the top of the A-list.
Morgan Freeman in Ryan's Hope and Another World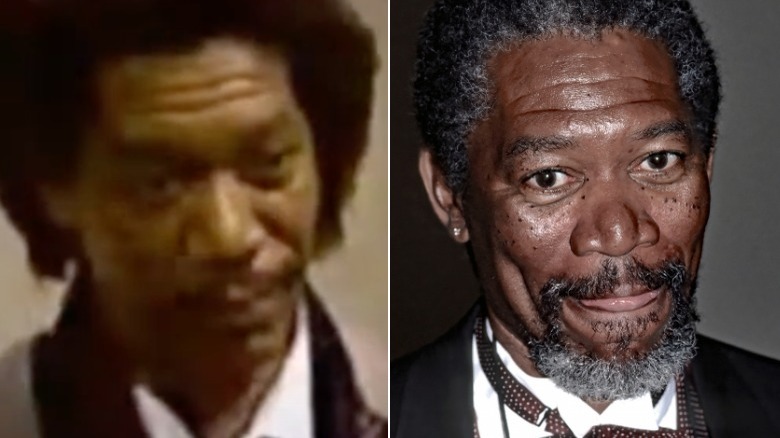 NBC/YouTube/Mark Reinstein/Shutterstock
It might be hard to picture Morgan Freeman as a young actor, primarily because when he finally hit the big time in 1989 with roles in "Lean On Me," "Driving Miss Daisy," and "Glory," he was already 42. But Freeman had been in the game more than 20 years at that point, toiling away in a business that is often unforgiving of age and inhospitable in general.
For Freeman, those first 20 years were defined by bit parts (sometimes uncredited) in films, TV movies, or the bygone genre of "Television Theater," with only three exceptions. The first was a long-running stint on the PBS children's programming show, "The Electric Company," as a variety of characters, one of which even cameoed on "Sesame Street" in 1974. The other two were soaps.
Morgan Freeman had brief runs on two daytime dramas in the early '80s: "Ryan's Hope" and "Another World." On "Ryan's Hope," Freeman played Cicero Murphy, a private detective (not the champion pool player). On "Another World," his character was Roy Bingham, a charming and caring architect. Both roles were short-lived, but they further enriched Freeman's experience as an actor. Now Morgan Freeman's rich voice and steely gravitas are warm reassurances in any unsettling situation, no doubt explaining why he so often plays God, the president, or other calm, collected men of authority. 
Chris Hemsworth on Home and Away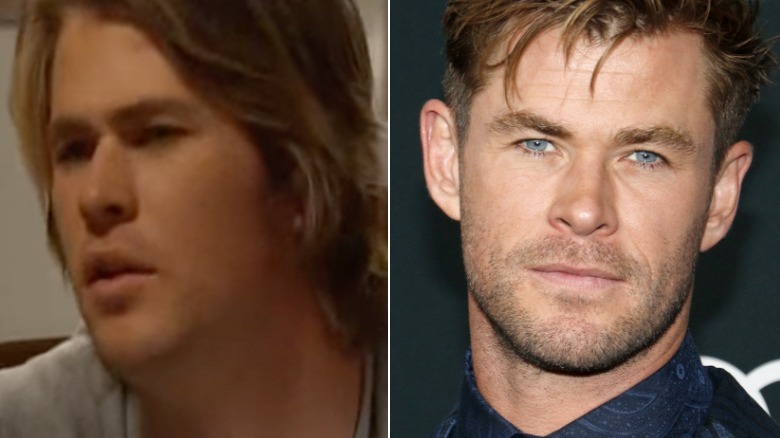 Seven Network/YouTube/Tinseltown/Shutterstock
Growing up in Australia, Chris Hemsworth's acting roots obviously aren't nestled in American television. It actually wasn't until 2009 that the actor made his way into the US at large, on the big screen as James T. Kirk's father in J.J. Abrams' "Star Trek."
Before that feature film debut, Hemsworth had a handful of tiny roles in various Australian TV shows and one long tenure on the Aussie soap opera "Home and Away," a breeding ground for young talent such as Heath Ledger, Naomi Watts, Isla Fisher, and Guy Pearce.
Proving that Australian soap narratives can be just as wild as American ones, in his three-and-a-half-year run as hunky Kim Hyde, he was hit by a car, overdosed on ecstasy, named as the father of no less than three children by different women, had close contact with at least two murderers, and was married, divorced, and left at the altar. That's more than enough chaos for even the God of Thunder to manage.
Michael B. Jordan on All My Children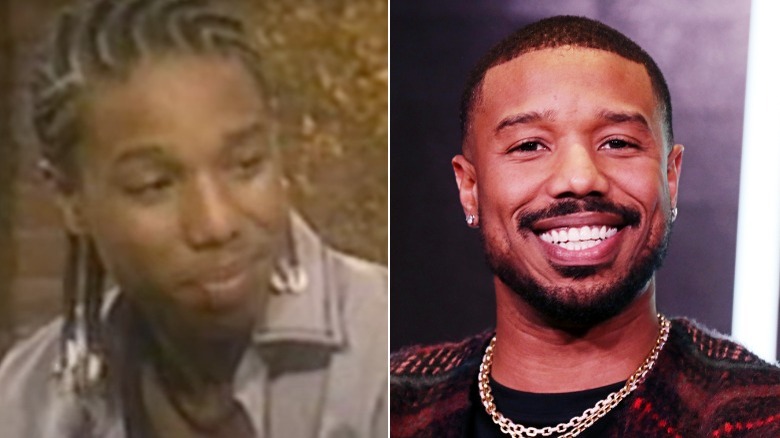 ABC/YouTube/Shareif Ziyadat/Getty Images
In "Black Panther," Killmonger was never able to secure his place in succeeding King T'Challa. When Chadwick Boseman was let go from "All My Children" after only a week, however, Michael B. Jordan easily stepped into the role. Coming off a 13-episode arc on "The Wire," Jordan was just showing his impeccable range and talent as a performer, and as Reggie Porter Montgomery he was able to stretch and flex his skills.
On the show, Jordan's character tackled issues of peer pressure, race relations, class discrepancies, criminality and recidivism, and teenage sexuality. He appeared for three and a half years on the show. When he left, it was mentioned he was in college out of state on a basketball scholarship, leaving open the possibility of him coming back if ever there was the desire.
Unfortunately "All My Children" shuttered production in 2011, but Jordan continued working on his growing and varied career. Since working in daytime TV, he's appeared in highly acclaimed independent feature films, blockbuster movies, and as genuine thirst traps. He doesn't seem to be slowing down, as he wrote, directed, and starred in the latest in his boxing franchise, "Creed III." There seems to be no limit to what Michael B. Jordan can do, so expect him on the A-list for decades to come.
Mila Kunis on Days of Our Lives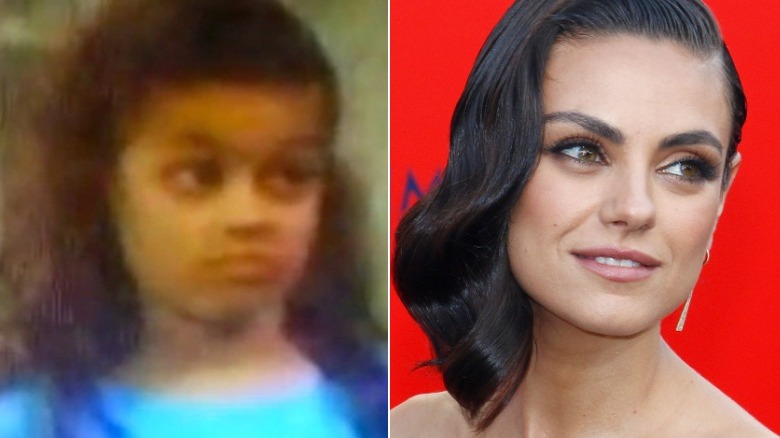 NBC/Tinseltown/Shutterstock
One way child actors can get cast is as younger versions of adult characters for the purpose of flashbacks or other memory sequences. That's how Mila Kunis booked her first TV appearance on the popular soap "Days of Our Lives." Kunis played a young version of one of the show's leading ladies, Hope Brady (Kristian Alfonso).
This one episode put Kunis on a path of small parts as a working child actress. Her roles gradually expanded and matured as Kunis herself did. Then, in 1998, a 16-year-old Kunis got the part of Jackie Burkhart on "That '70s Show" and her star began to rise. As the pampered and demanding Jackie, Mila Kunis gained status as an alt–It Girl, and her subsequent roles in "Black Swan" and "Family Guy" (voicing Meg Griffin) cemented that status.
Now she's one half of a power couple with her former "That '70s Show" love interest Ashton Kutcher, and her acting choices continue to surprise and delight, from the cult hits of the "Bad Moms" films to the technically Oscar-nominated "Four Good Days" (it was recognized for original song) and the buzzed-about Netflix film of 2022, "Luckiest Girl Alive." Mila Kunis continues to be a dark horse, but one that's leading the race.
Ray Liotta on Another World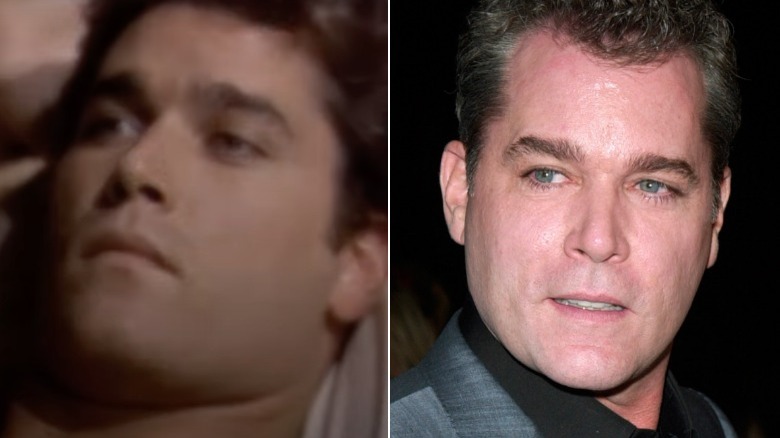 NBC/YouTube/Featureflash Photo Agency/Shutterstock
Ray Liotta will always be remembered for "Goodfellas." The 1990 seminal Scorsese film is a piece of our shared cultural legacy, and Ray Liotta's performance in the role of Henry Hill places him firmly within it. Liotta was never just one role, though. Over the course of his 44-year career, he would play more than a hundred different parts that ran the gamut from goofball comedy to serious drama. That's a legacy of another sort: a legacy of hard work and dedication to his craft. For Liotta, it started all the way back in 1978 on the daytime drama "Another World."
Playing the role of Joey Perrini, Liotta worked on the soap for three years and described his character as "the nicest guy in the world," but didn't hesitate to poke a little fun at the wild scenarios he found himself in.
"Another World" went off the air in 1999, but Ray Liotta was just hitting his stride, appearing in the dark sequel "Hannibal," the acclaimed dramas "Narc" and "John Q," the sitcom "Just Shoot Me," and "ER" (in an Emmy-winning guest role) over the next five years. While nothing quite met the heights achieved by his most renowned role in "Goodfellas" — an almost impossible bar to top — his A-list status remained solidly in place until his death in 2022.
Lindsay Lohan on Another World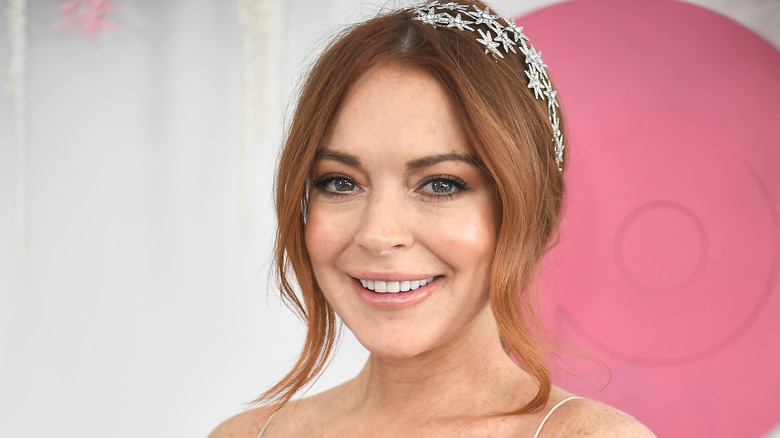 James Gourley/Getty Images
These days, Lindsay Lohan's star status exists largely thanks to her tabloid cachet, but she's also been a highly regarded actress at times in her career. Plus, her 2002 film "Mean Girls" is as much of a part of the zeitgeist as Lindsay herself.
Lohan's first role was on the soap "Guiding Light." Her scenes were cut and she's credited only. However, a couple of years later, Lohan appeared in a six-month run on NBC's "Another World" as Alli Fowler, the daughter of Amanda Cory (Laura Moss) occasionally back from boarding school.
The following year, "The Parent Trap" came out, with Lohan playing both roles of the separated twin girls, and from that moment on, she was a phenomenon almost never out of the public eye. Her work with Jamie Lee Curtis on the successful remake of "Freaky Friday" and the aforementioned "Mean Girls" solidified that stardom. Ever since, even her run-ins with the law haven't doused the public interest in her life, and her recent comeback in the Netflix holiday film "Falling for Christmas" has kept her in the limelight.
Julianne Moore on The Edge of Night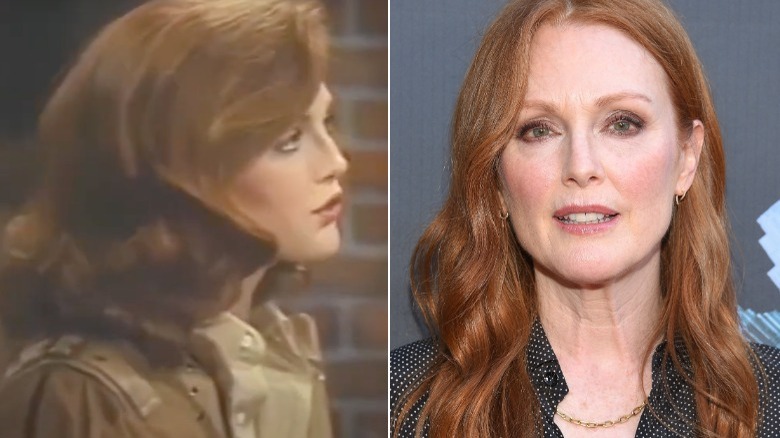 ABC/YouTube/DFree/Shutterstock
"The Edge of Night" was one of the earliest daytime soaps, premiering on CBS in 1956 and then moving to ABC in 1975 until it went off the air in 1984. As the series was nearing its end, it featured an unknown actress in her television debut. That actress was Julianne Moore, the now Oscar- and Emmy-winning performer known the world over for her incredible dedication to her craft.
Her skill was evident even then, as her character Carmen Engler was of German or Swiss descent, giving Moore ample opportunity to use her talent for accents. This wasn't the only soap Julianne Moore appeared in; she was also on "As the World Turns" from 1985-1988. That talent was on display again several times across Moore's career in her roles in "An Ideal Husband," "The Big Lebowski," and even "30 Rock."
Julianne Moore is now considered one of the best actresses working today, and is definitely one of Hollywood's elite. From highbrow dramas to screwball comedies, Julianne Moore can do it all.
Brad Pitt on Another World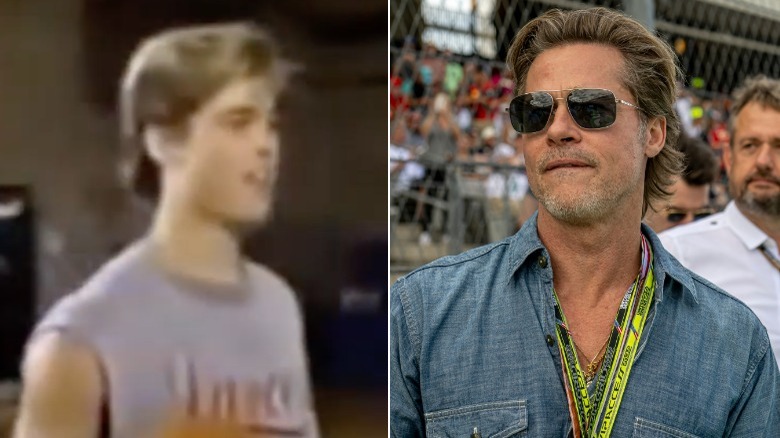 NBC/YouTube/motorsports Photographer/Shutterstock
He might've made his first big splash as J.D. in 1991's "Thelma and Louise," but Brad Pitt was working steadily for four years prior, in bit parts here and there, paying his dues. His first credited role was actually in the soap opera "Another World" as Chris, a high school basketball player. Even in his youth, his mannerisms and movements are recognizable in clips from "Another World." 
The fact that his demeanor is distinguishable from other actors is testament to his star status. After a few eye-catching roles following "Thelma and Louise," Pitt became a full-fledged movie star heartthrob in 1994 with the releases of "Interview with the Vampire" and "Legends of the Fall." His popularity never waned.
Not simply a looker, though, Brad Pitt also brought serious skill to his work. He earned his first Oscar nomination for his 1995 film "Twelve Monkeys" and took home his second Oscar statuette for his performance in "Once Upon a Time in Hollywood" 24 years later. His first Oscar win was actually for being a producer of Best Picture winner "12 Years a Slave" in 2013. His production company, Plan B Entertainment (of which he is still a 40% shareholder), is extremely successful. Honestly, he'd probably still be an A-lister even if he didn't look like an older, wiser Adonis.
Ryan Reynolds on Fifteen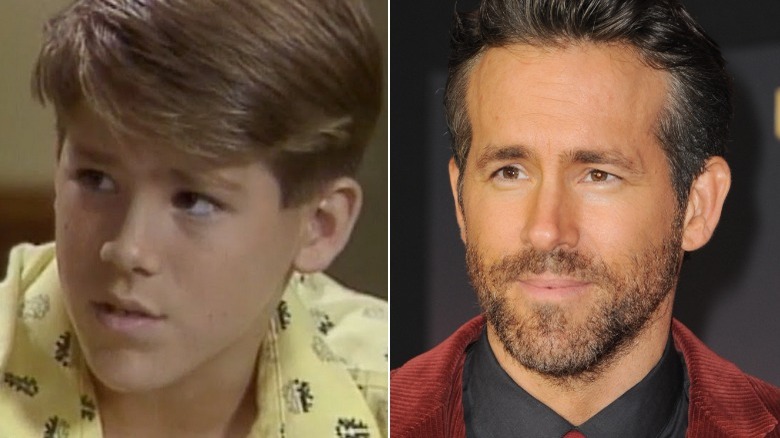 YTV/YouTube/Tinseltown/Shutterstock
After the unexpected success of the original "Degrassi Junior High" and "Degrassi High," Canada continued in the teen soap genre with "Hillside" — named "Fifteen" in the US — for two seasons in the early '90s. In his early years as a Canadian youth, internationally beloved superstar Ryan Reynolds appeared on "Fifteen" as Billy, a young boy who turns to bullying to vent his frustrations with romantic rejection. Yes, Canadians once believed Ryan Reynolds would be rejected by girls.
Like most soaps — particularly ones focused on teens — the show didn't shy away from heavy issues that kids were dealing with in the increasingly fast-paced modern world, but it never had the clout the "Degrassi" franchise did.
Still, Reynolds did alright for himself. After "Fifteen," he eventually made his way to Hollywood and worked in lots of TV and film productions before being cast as adorable dolt Chip in the subversive and hilarious "Dick" starring Kirsten Dunst and Michelle Williams. He also got his first series, the abominably named "Two Guys, a Girl, and a Pizza Place." His roles gradually got bigger and better as the years went on, and now he's practically a walking meme that men and women alike love beyond reason for his affably hilarious, laid-back wit and charm.  
Margot Robbie in Neighbours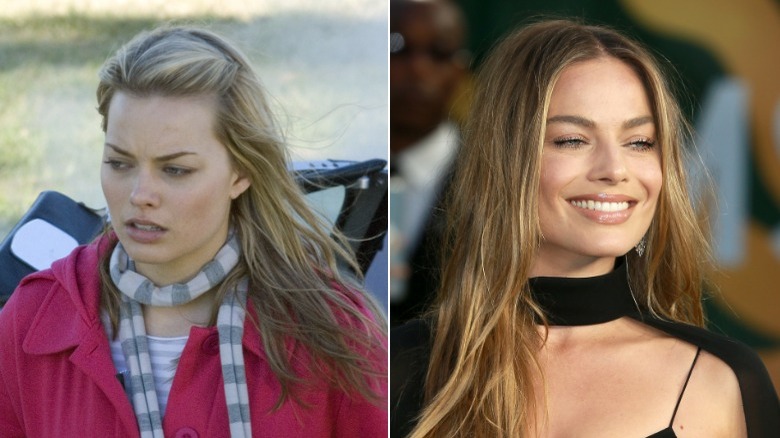 Network 10/Fred Duval/Shutterstock
"Neighbours" is an Australian soap opera that, despite the steep downturn of the genre in the US, aired consistently from 1985 through July 2022, with new episodes coming to Amazon in 2023. When 17-year-old Margot Robbie wanted to get into acting, she sought out an opportunity at the show and quickly turned her guest spot into a series regular.
That same drive has rocketed Robbie to the top of the A-list over her career. Since her absolutely sizzling breakout in "The Wolf of Wall Street," she's been one to watch, and she's capitalized on that by seeking out roles she wanted and artists she wanted to work with, such as Quentin Tarantino. Anyone looking to be the next Harley Quinn has a lot to live up to.
At the age of 32 and with only 15 years in the business under her belt, Robbie already has two Oscar nominations and a slew of others from just about every TV and film critic association around. At her current trajectory, it's likely this A-lister will go down in history as one of the most iconic actresses of her time.
Marisa Tomei in As the World Turns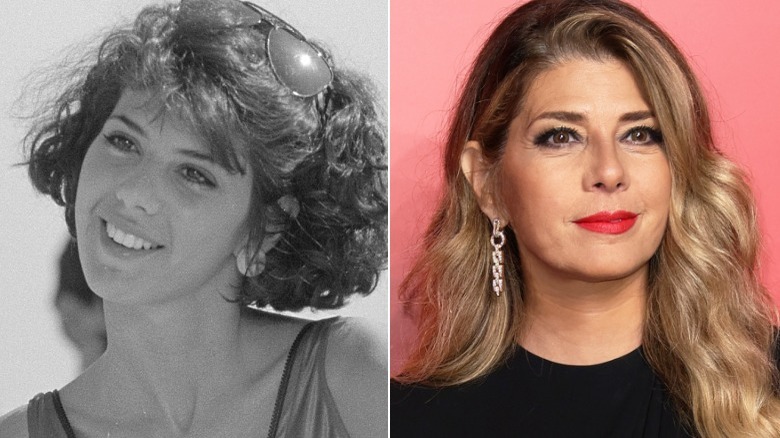 CBS/Ernesto S. Ruscio/Getty Images
Ever since stomping her foot to emphasize her biological clock in 1992's comedy classic "My Cousin Vinny," Marisa Tomei has been an icon. Almost 30 years after the fact, one of the more popular TikTok pandemic lockdown challenges was to perform a scene you know by heart, and Tomei's turn as Mona Lisa Vito in an Alabama courtroom frequently popped up in people's feeds.
Tomei's first regular work, however, was as Marcy Thompson on the CBS soap "As the World Turns." Marcy started as a teenage runaway and wound up married to a British lord. Obviously, a lot can happen over two years.
A lot happened for Tomei, too. That breakout role in "My Cousin Vinny" earned her an Oscar, and she even became a cultural touchstone on an episode of "Seinfeld" because of it. She then mostly kept to smaller films and more off-the-beaten-path characters, until she landed the role of Aunt May in the Tom Holland Spider-Man movies. In a blockbuster once again, Tomei's role alluded to her earlier rom-com with actor Robert Downey Jr. when his Tony Stark is overwhelmed by May's attractiveness in "Spider-Man: Homecoming." Plus, she was eventually given the most important line in any Spider-Man franchise: "With great power, comes great responsibility."
Her independent work gives her the credentials of a serious actress, but she's still a fan favorite no one can stop talking about.