Wonder Woman 2 Director Reportedly Confirms 1980s Setting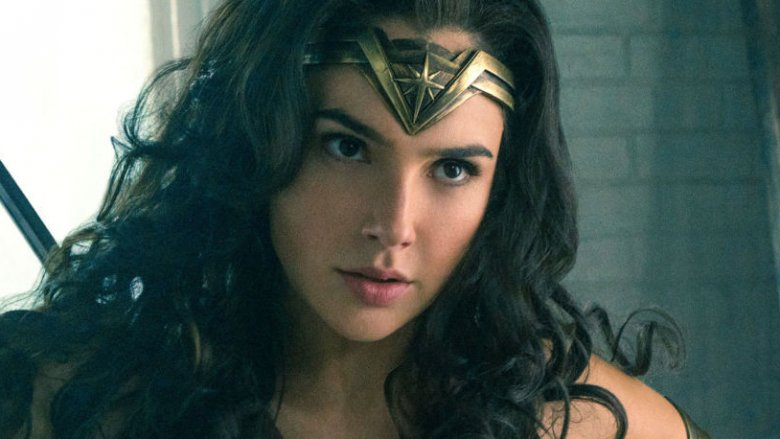 Get your teasing combs, cans of extra-hold hairspray, and Madonna cassette tapes out: We're going to the '80s.
Wonder Woman 2 director Patty Jenkins has reportedly confirmed that the sequel flick will indeed take place in the 1980s. According to inside information gathered by various outlets, including IGN, Jenkins made the announcement during studio Warner Bros.' presentation during this week's CinemaCon in Las Vegas. 
Looper previously reported that Wonder Woman 2 might be set in the 1980s, with Gal Gadot's Diana Prince taking on the forces of the Soviet Union near the end of the Cold War, and that Chris Pine could return to reprise his role as Steve Trevor. Those who have seen the original Wonder Woman know how Steve's narrative ended (rest in peace, pilot prince), so his potential involvement would require the screenwriters to craft some pretty interesting plots for the sequel.
At the time of initial speculation about Wonder Woman 2's time setting, Jenkins wasn't signed on to direct the follow-up flick but was toiling away developing the script with President and Chief Creative Officer of DC Comics and the film's executive producer Geoff Johns, so there was no confirmation one way or another. Now, it seems as if it's a done deal — and it makes sense given what Jenkins has said in the past about the sequel.
The director once stated that Wonder Woman 2 will have a whole new feel, and will be "its own movie entirely" rather than a copy-paste follow-up. "We're actually making a totally different film with a lot of the same ... things that we love," she explained. "It's not [Wonder Woman] 'two' to us. It's an entirely new adventure together that we couldn't be luckier [to do]." 
Jenkins added in a separate interview that her decision to direct Wonder Woman 2 came after an epiphany: "I had an epiphany about Wonder Woman 2. I was like, 'You don't have to do this. It doesn't have to be a foregone conclusion that you do Wonder Woman 2.' But then as I was falling asleep, I had an epiphany. I was like, 'Wait a minute. You have the greatest character of all time that you love dearly, with a cast that you love sitting at the palm of your hand at this day and age. You can do whatever you want with them. Are you crazy?' And then I suddenly realized, it's not more, it's another movie. It's its own movie. And it's got to be great."
In addition to taking place in the decade of sequined gloves, synth-pop music, and sky-high hair, Wonder Woman 2 will be set in America as opposed to the British and European landscapes the first film occupied. "The story will take place in the U.S., which I think is right. She's Wonder Woman. She's got to come to America. It's time," Jenkins previously stated. "I'm excited for her to come to America and become the Wonder Woman we are all familiar with from having grown up around her as an American superhero. I'd like to bring her a little farther along into the future and have a fun, exciting storyline that is its own thing. Wonder Woman 1 is so much about her becoming the person she is. I can't wait to spring forward with who she is and have another great standalone superhero film."
Joining Gal Gadot as Diana Prince in Wonder Woman 2 are Kristen Wiig as Cheetah (the Barbara Ann Minerva version) and Game of Thrones actor Pedro Pascal in an undisclosed role. 
Wonder Woman 2 is due out on November 1, 2019 — six weeks earlier than originally planned.