Patty Jenkins, Geoff Johns Co-Writing Wonder Woman 2 Treatment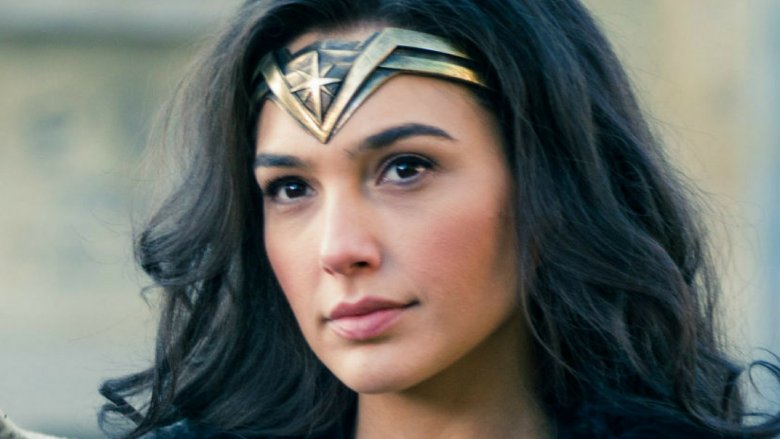 Diana Prince could be returning to the big screen. DC head Geoff Johns revealed in a recent interview with Variety that he and Wonder Woman director Patty Jenkins are already working on a story outline for a sequel, meaning that an official announcement about the film could be on the way soon. 
Jenkins is not officially signed on to a Wonder Woman sequel yet, but that doesn't mean she hasn't already started coming up with ideas. The director previously said that she would like to bring Diana to America, and has also said she would love to see the other famous on screen Wonder Woman, Lynda Carter, make a cameo. (Warner Bros. chief Toby Emmerich also recently teased in a separate interview with Variety that the sequel will likely take place at some point between the events of the first film and Justice League.) "The goal is to make another great Wonder Woman film," Johns said of their progress on the story so far. "I had a blast making it with Patty the first time. We've got a cool idea for the second one." 
Wonder Woman blew expectations out of the water during its opening weekend, debuting to over $100 million domestic, the highest ever opening weekend for a female director and way above the initially projected $65 million haul. It has continued to show its box office prowess, earning the highest second and third weeks for a DCEU film ever, despite having the smallest opening. The film has also already passed Man of Steel's gross at this time in its run, again despite opening much smaller. Wonder Woman was the DCEU's first critical success, falling at a 92 percent on Rotten Tomatoes, one of the best ratings for a superhero film ever.
Johns credited this success on Wonder Woman's optimism, acknowledging that past DCEU films may have gotten too dark at points. "Most of the DC Universe is known as being a hopeful and optimistic place," Johns said. "It's known for characters that are inspirational and aspirational. Anyone who knows and loves the DC Universe knows that a lot of that has to do with its hope and optimism... Wonder Woman celebrated exactly who the character is, but looking at it, it's not like we should change everything to be about hope and optimism. There's nothing to change. That's what these characters are."
A potential Wonder Woman sequel is one of the many reasons why we think the future of the DCEU is bright. While we wait to learn more, read up on some of the other upcoming DC movies that are sure to blow you away.