Batgirl: Joss Whedon Reveals The Real Reason Why He Walked Away From The Film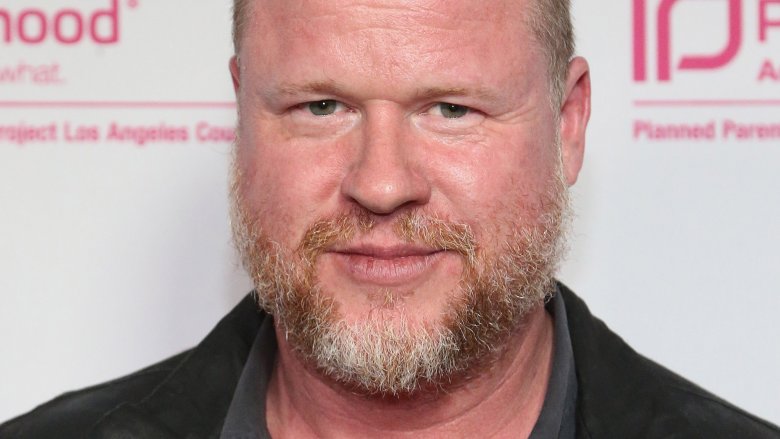 Getty Images
It's almost hard to believe that it was over a year ago now that Joss Whedon climbed aboard Warner Bros.' Batgirl movie, slated to write, direct, and produce the project. After directing the poorly received Justice League for the studio, Whedon had time to reflect on the project; he ultimately dropped out in February of 2018, stating that because he "didn't have a story," he couldn't stay attached.
Now, Whedon has come forward to clarify his reason for stepping away from Batgirl, revealing that his past remark was somewhat untrue. 
Speaking to Variety on the red carpet Monday night ahead of the Avengers: Infinity War world premiere, the filmmaker said that he actually did have a story for Batgirl, but that it eventually became too difficult to convey that story, especially with so much going on behind the scenes with Warner Bros. and DC Films. 
"I felt it had been a year since I first pitched a story. A lot happened in that year, and I felt some of the elements might not work as well, and the story just kind of crumbled in my hands because there were elements I just hadn't mastered, and after a long time I felt like I wasn't going to," Whedon explained. "So I told people I didn't have an idea, which isn't the exact truth. I had an idea, and it just didn't fit in the space that was left for it ... [Now] I'm working on something of my own, and there's nothing more exciting than that."
At the time he exited Batgirl, Whedon stated, "Batgirl is such an exciting project, and [Warner Bros. and DC are] such collaborative and supportive partners that it took me months to realize I really didn't have a story." He thanked DC president Geoff Johns and Warner Bros. Picture Group president Toby Emmerich for supporting his decision to walk away. "I'm grateful to Geoff and Toby and everyone who was so welcoming when I arrived, and so understanding when I ... uh, is there a sexier word for 'failed?'"
Industry insiders also indicated that Whedon was between a rock and a hard place before he made his move to say bye-bye to Batgirl. According to various reports, Warner Bros.'choice to a hire a male director to take the reins for the film could have sparked potential backlash, particularly when juxtaposed with the outstanding work Patty Jenkins did with Wonder Woman, one of the biggest movies of 2017 and the best-performing DC Extended Universe entry to date. Though Whedon has a track record of working with strong female characters on the small screen on series like Dollhouse and Firefly, the heat from the current political climate in Hollywood might have influenced him to get out of the proverbial kitchen before it was too late. 
Though Whedon has cut ties from Batgirl, the movie isn't done for at Warner Bros. The studio recently tapped Christina Hodson, the screenwriter behind Bumblebee, to pen a new script for Batgirl, and she has a clear idea of what the story will entail. Hodson's take on Batgirl is said to focus on the Barbara Gordon iteration of Batgirl, the daughter of Gotham City police commissioner James Gordon, and will reportedly stick close to Gail Simone's darker version of the New 52 comics storyline that sees Batgirl undergo experimental surgery to recover from a spinal injury she sustained following a vicious meet-up with the Joker. Hodson has previous experience writing the Batgirl character, as she helped develop DC's feature film Birds of Prey, which just landed a director in Cathy Yan.
At the end of the day, though the Batgirl movie doesn't seem to have suffered by Whedon's decision, the filmmaker himself still feels a bit downcast about it all. "It was a little heartbreaking, because I was so excited about it," he said. Hopefully Whedon's streak of sadness over Batgirl ends soon, and the final film will be a smash hit.