Batgirl Movie Back In Action, Scores New Writer In Bumblebee's Christina Hodson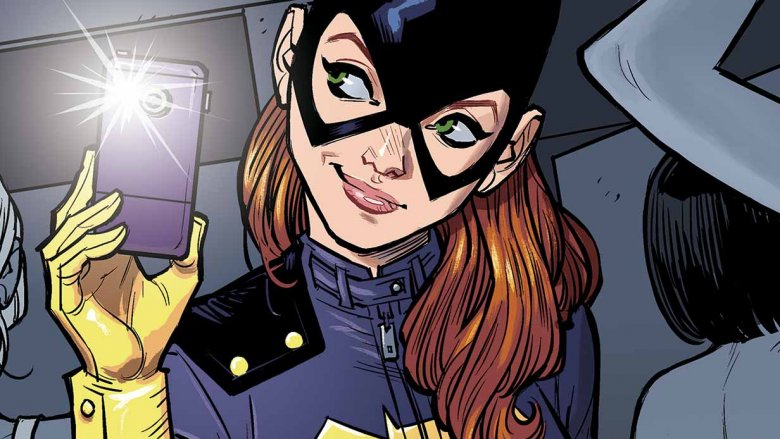 DC Comics
Look there, it's the Bat-signal! And that can only mean one thing: Warner Bros. is giving its Batgirl film another go. 
As announced by The Hollywood Reporter, the studio is indeed moving forward on developing a new movie based on the DC Comics heroine, not letting director Joss Whedon's departure from the project hinder its potential for success. 
Warner Bros. has tapped Christina Hodson, the scribe behind the upcoming Transformers spinoff Bumblebee, to write a new script for the film. Hodson is a white-hot pick for the studio, as she made the Black List three separate times in the last four years. One such script was The Eden Project, which Sony and Material Pictures bought in a glitzy deal. The creative has also penned a reboot of The Fugitive for Warner Bros.
At the time Whedon walked away from Batgirl, he cited his inability to come up with a story for the film as his reason for dropping out.
"Batgirl is such an exciting project, and [Warner Bros. and DC are] such collaborative and supportive partners that it took me months to realize I really didn't have a story," Whedon said in a statement, extending his gratitude to DC president Geoff Johns and Warner Bros. Picture Group president Toby Emmerich. "I'm grateful to Geoff and Toby and everyone who was so welcoming when I arrived, and so understanding when I ... uh, is there a sexier word for 'failed?'"
Unlike Whedon, Hodson has a clear idea of what she'll do with her new script: The story is said to center on Barbara Gordon, the daughter of Gotham City police commissioner James Gordon, and will apparently stay close to Gail Simone's grittier version of the storyline featured in the New 52 comics that sees Batgirl using experimental surgery to recover from a spinal injury she suffered at the hands of the Joker. Hodson's previous experience writing the Batgirl character in developing a feature film based on the all-female DC group Birds of Prey is a promising sign that her story will be faithful to the classic character's expansive written history.
Warner Bros. didn't dish up any additional details on the Batgirl film, but we'll certainly keep you updated as more information becomes available.