Actresses Who'd Be Perfect To Play Batgirl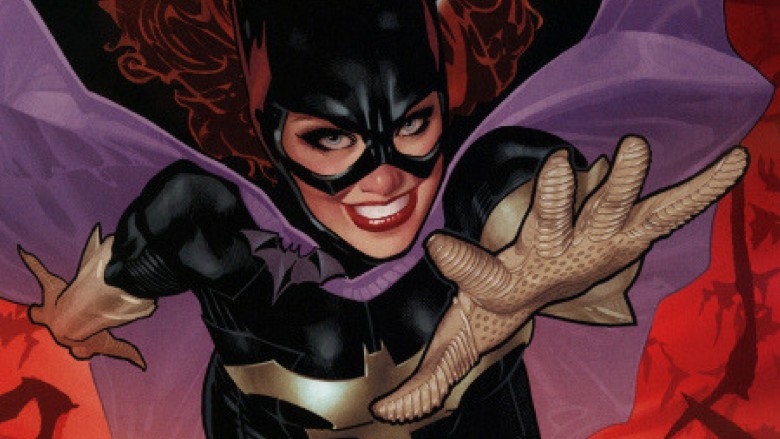 The Internet has been buzzing since it was announced that Buffy the Vampire Slayer creator Joss Whedon was bringing Barbara Gordon, a.k.a. Batgirl, to the big screen. Whedon, who's set to write, direct, and produce the DC Extended Universe film, is a very different kind of director for the DCEU, and his Batgirl could provide a big step in course correction for the troubled cinematic univere.
With the focus rumored to be on the "New 52" version of Barbara Gordon, who's struggling with her return to superheroics after using experimental surgery to recover from a severe spinal injury inflicted by the Joker, the film will require a star with the ability to balance the inherent drama of the story against Whedon's signature humor. To help him on his search for the right Batgirl—and because it's always fun to play wishful casting—we've rounded up a roster of potentially perfect stars.
Lindsey Morgan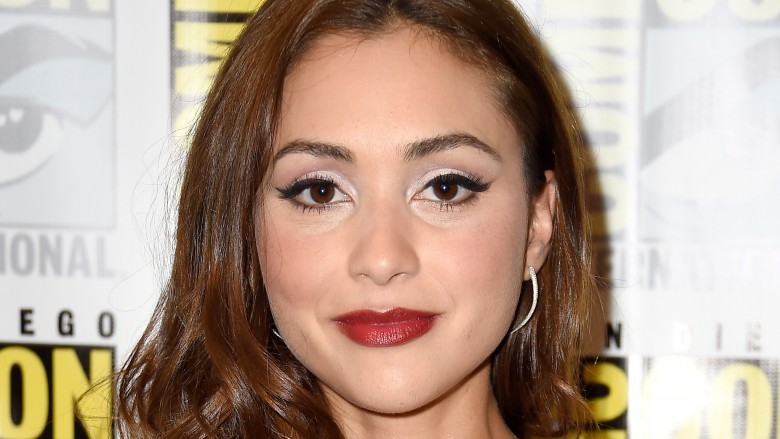 Getty Images
The 100 star Lindsey Morgan has already been rumored for the role of Batgirl due to some pretty cryptic tweets she published shortly before Whedon's film was announced—and if she's already been cast, she'd make a pretty good choice.
Morgan, best known for playing Raven Reyes on the CW's apocalyptic drama, has a lot of experience playing a very intelligent heroine; her character serves as the mechanic for the stranded teens and she's used her technical knowledge to get them out of quite a few jams, a skill Barbara should definitely have as well. She even has experience playing a recovery from a tough injury—Raven struggled with nerve damage after being shot in the leg during the show's second season.
Morgan's experience on The 100 also shows she has the action chops to take on the role, proving she can convincingly hold her own in a fight scene (even if TV battles aren't as elaborate as Batgirl's would be). If fan theories are true and Morgan really is set to take on the role, she'd be a great fit for the batsuit.
Eliza Taylor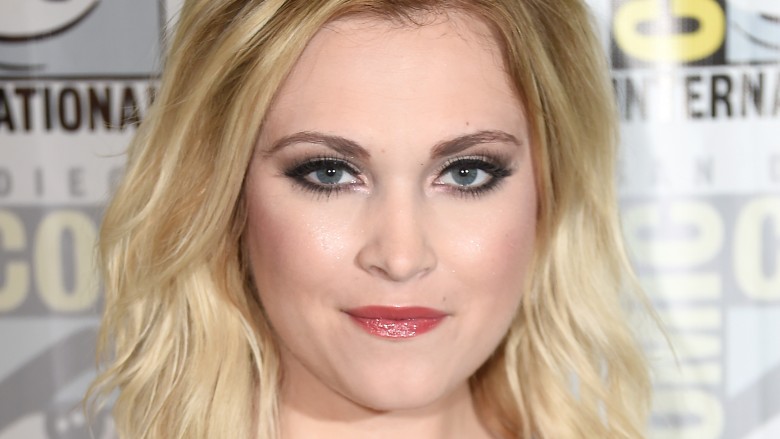 Getty Images
Some of Morgan's biggest competition for the role may come from her 100 co-star Eliza Taylor, who plays the lead role of Clarke on the show. Taylor has shown she's able to exude confidence and pain at the same time—a tough combination that's vital for playing any superhero. She's also demonstrated her ability to play a leader, with Clarke bringing together a number of different coalitions and convincing them to take on her cause.
Taylor, like Morgan, has also flashed some action chops on The 100. One thing that could hurt her is that her character's a little more serious than Morgan's, and Clarke has never had to deliver the type of fast-talking dialogue that Whedon's known for, but she's a young talent with a solid (albeit short) résumé, and it'd be interesting to see what she could do with the role.
Gina Rodriguez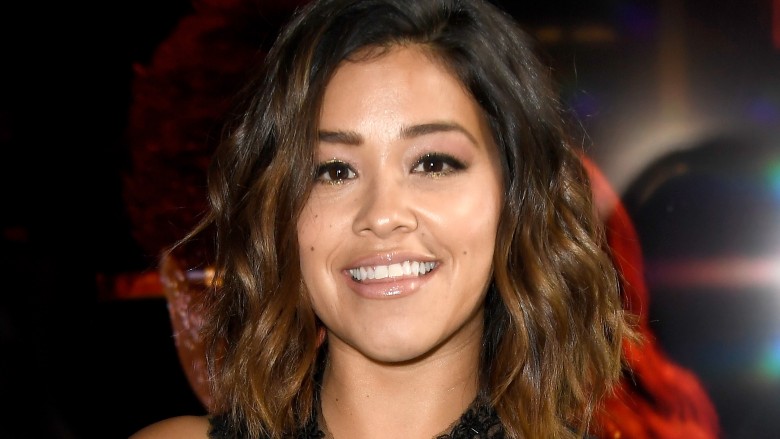 Getty Images
Gina Rodriguez, who rose to prominence through her work as the star of the CW's Jane the Virgin, plays a character with a perpetually sunny demeanor—but she also has serious dramatic chops, handling the series' deep emotional moments (including one major character's death, which we're still not over) with grace.
While some may have a hard time picturing the book-smart Jane as an action hero, Rodriguez actually already has experience acting in high-octane fare, including her appearance in the Peter Berg disaster thriller Deepwater Horizon. She's a badass in real life too, taking up boxing to help fight against Hashimoto's disease, which affects her thyroid. "I feel like boxing is very much like acting, except you're just fighting yourself," she told Women's Health. "You're not allowing yourself to be defeated, you're getting up after you've been knocked down, and you have to believe that you can win."
With Rodriguez's real-life fighting skills, her dramatic acting abilities, and her already expressed desire to play a superhero, she could be the perfect Barbara Gordon.
Tatiana Maslany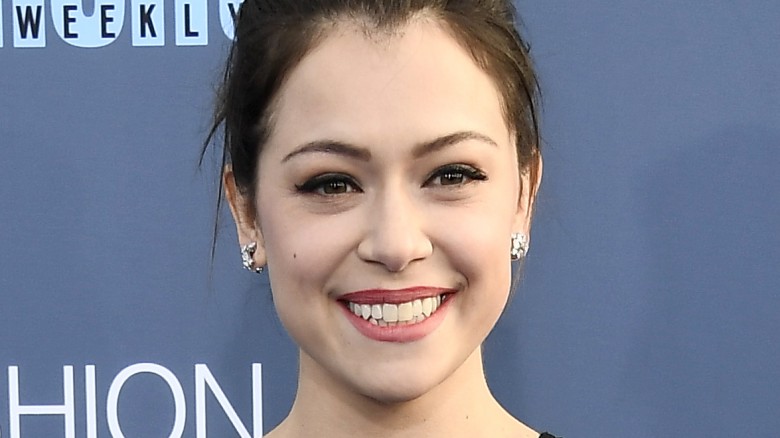 Getty Images
As the lead on Orphan Black, Tatiana Maslany has proved she can play just about anyone, from a book smart scientist to a high-powered businesswoman to a ditzy but lovable nail salon technician. Throughout her time playing many, many clones on the BBC America sci-fi series, Maslany has shown she's up for just about anything, conveying confidence, fear, loneliness, and hopefulness all in the same scene.
Maslany's acting ability and potential star power almost drew her into another a big franchise: she was reportedly in contention at one point for the lead in Star Wars: Episode VIII – The Last Jedi as well as Felicity Jones' role in Rogue One. With Orphan Black sadly coming to a close after its fifth and final season airs this summer, Maslany will be looking for her next project, and Batgirl could be the perfect fit.
Diane Guerrero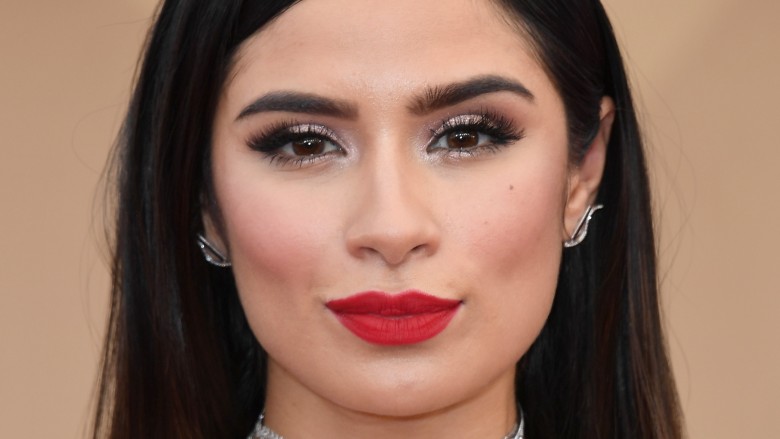 Getty Images
Diane Guerrero may seem like an odd choice for Batgirl, considering she doesn't have any experience in action fare. But as Maritza in Orange is the New Black, she traversed an arc that took her from comic relief to one of the most compelling roles of the series in the show's fourth season.
Guerrero's performance in the Netflix series alone is worth giving her a chance to read for Batgirl, but some of her other roles might make an even more powerful argument. She demonstrated comedic ability in her role as Jane's best friend (alongside fellow Batgirl candidate Rodriguez) in Jane the Virgin, and she proved her dramatic acting abilities in Peter and John and TV series like Person of Interest and Body of Proof. Guerrero would admittedly be an unexpected choice for Barbara—but she could also be an inspired one.
Summer Glau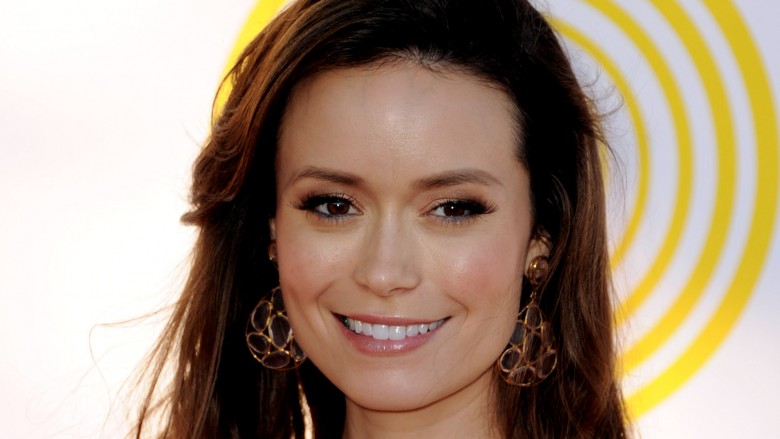 Getty Images
Whedon loves to reunite with actors he's worked with in the past, and, if he wants someone from his TV past to play Barbara, he doesn't need to look any further than Summer Glau, who starred as River Tam on Whedon's short-lived Firefly.
Glau put her ballet training to good use during some amazing fight scenes in Whedon's Serenity. She also displayed her action skills in Terminator: The Sarah Connor Chronicles—and both roles let her play a character who's introspective and intelligent but also has a dark side. Glau's ability to portray innocence in the midst of violence would bring a very interesting dimension to Batgirl—and she already has experience playing a superhero (she voiced Supergirl in Supergirl/Batman: Apocalypse) as well as a villain, (Isabel Rochev, a.k.a. Ravager, on the CW's Arrow). If Whedon wants to work with someone he already knows for Batgirl, Glau is definitely qualified for the job.
Aubrey Plaza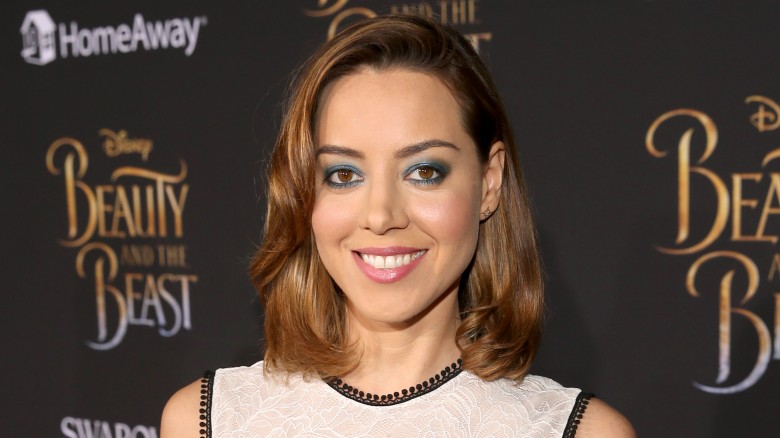 Getty Images
Aubrey Plaza likely wouldn't have made anyone's list to play a superhero a year ago, when she was still mostly known for being humorously deadpan on NBC's Parks and Recreation. But she proved she has much more than comedic skills when she signed on for FX's Legion—in a role originally written for a middle-aged man.
Plaza has shown a lot of depth in the part while also proving she knows how to be scary onscreen. Her intensity, combined with her ability to deliver a signature one-liner here or there, immediately brings her to mind as Barbara, especially considering she's said she'd "love to be any kind of superhero or person with super-strength." (She listed She-Hulk as her top choice.)
Plaza might face some trouble taking on the project, however, as she's already in the Marvel Universe, and Legion has been renewed for a second season. Still, she'd definitely bring a unique take to the role that might make it worth worth trying to schedule around her previous commitments.
Willa Holland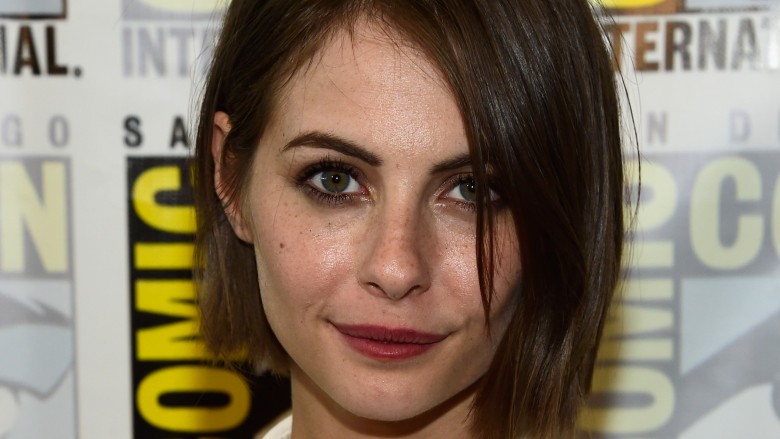 Getty Images
Willa Holland has been playing a superhero for quite awhile now, starring as Thea Queen (a.k.a. Speedy) on the CW's Arrow. The former child star has grown quite a bit during the series, and shown she knows how to bring depth to a character that could easily just be a surface-level rich girl.
Holland has also proven her affinity for action scenes, going through fight training, weight lifting, and physical transformations to help portray Thea's transition from Oliver's younger sister to a badass in her own right. Holland is quite enthusiastic about her character's newfound ability to kick butt, saying the potential of Thea becoming Speedy is "half the reason" she signed on for Arrow to begin with.
With her action skills, acting talent, familiarity to comic book fans, and rising star power, Holland could be the right actress to step into Barbara's hard-to-fill shoes. Arrow could work against her, however, if DC doesn't want to double dip between its live-action franchises—even though the film and show probably wouldn't ever cross over, it could still be hard for fans to wrap their heads around the same actress playing two major parts.
Jena Malone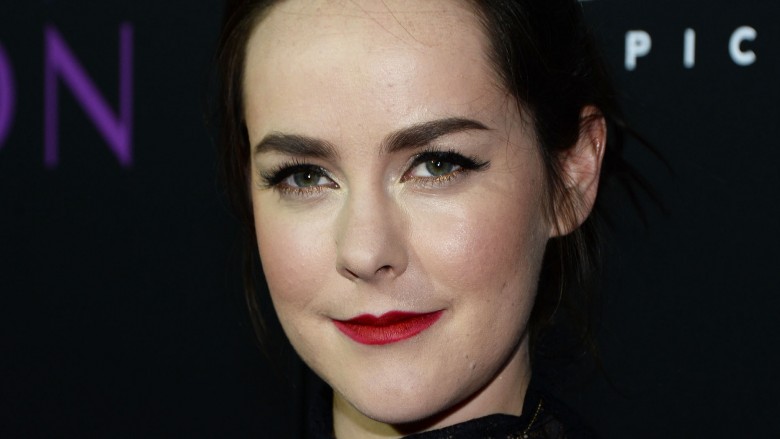 Getty Images
Hunger Games: Catching Fire star Jena Malone was first floated for the part of Barbara Gordon when her small role from Batman v. Superman: Dawn of Justice was rumored to be the heroine. It turned out not to be true, but Malone would actually be a great choice for Barbara.
The actress, who previously showed off her action skills in Sucker Punch, could provide a much edgier version of Batgirl—Malone's filmography is dotted with hardened characters who have a tough time expressing themselves in a healthy way. With the dark overall direction of the DCEU and the many heavy storylines Batgirl has been involved in throughout her comics history, Malone could be just the person Whedon needs to embody the character.
Alona Tal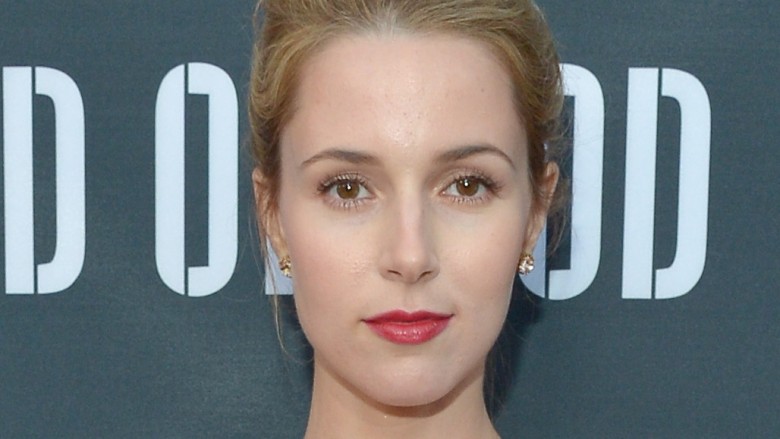 Getty Images
Alona Tal has been flying just under the radar for years now, and it's well past her time to break out. After making her debut on American TV as the friendly cheerleader Meg in Veronica Mars, she's demonstrated her action prowess numerous times—drawing on her real-life experience in the Israeli Defense Forces. Though Tal has yet to find a long-running role, her varied experience (she's appeared in Supernatural, The Mentalist, Party Down, and Pretty Little Liars) has shown she knows how to play intelligence, wit, humor, and emotional depth. She's said she'd be down to play a superhero in the DCEU, and Whedon is a huge fan of Veronica Mars (even appearing on the show in its second season), which could give Tal an in with the director.
Aja Naomi King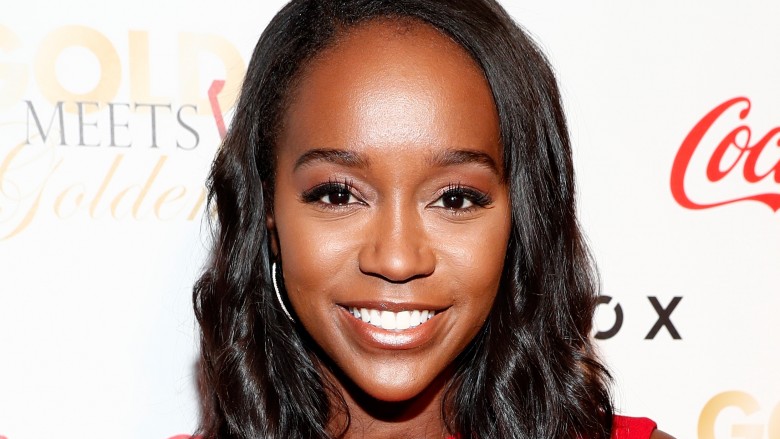 Getty Images
Aja Naomi King probably isn't someone most people would think of for Batgirl, but she actually has a lot of qualities that prove she could be good for the project. For one, she knows how to play intelligent characters—demonstrated through her breakout role as the overachieving Michaela on Shonda Rhimes' How to Get Away with Murder, a part which also proves she knows how to play cool under pressure.
King also proved her strong acting abilities in The Birth of a Nation, a role that earned Oscar buzz and showed that she has the ability to tackle intense dramatic arcs. She even ventured into high-octane sci-fi thriller territory with 2015's Reversion. King's screen presence reflects the inner strength and intelligence of Barbara Gordon, making her a solid, unexpected pick to suit up in the role.
Nina Dobrev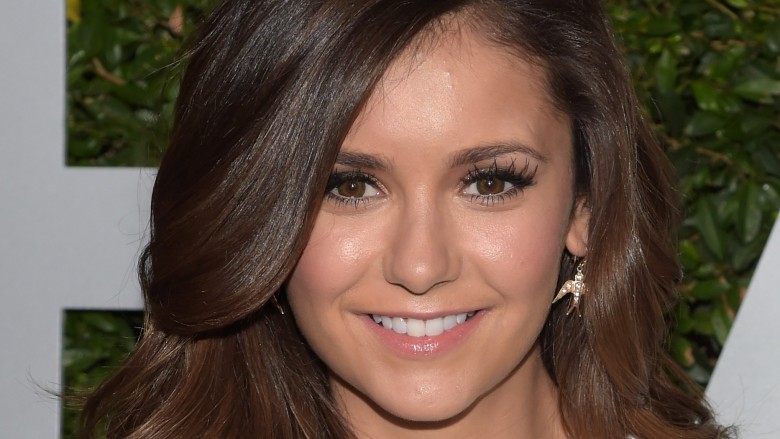 Getty Images
Vampire Diaries veteran Nina Dobrev has said she's down to play just about any superhero as long as the movie features "smart characters that have a soul"—a balance Whedon proved he could strike during his time at the helm of Marvel's Avengers franchise.
Dobrev knows how to bring depth to even the most thinly written roles, she knows how to steal a scene, and she already has the physical skills necessary to play the hero, with a background in gymnastics and action experience starring in xXx: Return of Xander Cage. She's a rising star who will likely be snatched up by a blockbuster franchise soon; if Whedon is quick enough, she could even wind up wearing Batgirl's cowl.